Five mon­ths of con­struc­tion, 15,000 squa­re meters, 300 employees: Phoe­nix Con­ta­ct E‑Mobility's new pro­duc­tion plant has been offi­cial­ly ope­ned in Rzes­zów, Poland. Pro­duc­tion for AC char­ging cables, infra­st­ruc­tu­re char­ging sta­ti­ons for AC char­ging sta­ti­ons and wall­bo­xes, and vehi­cle char­ging sockets alrea­dy star­ted in Janu­a­ry 2021. In the mean­ti­me, pro­duc­tion is taking place on eight pro­duc­tion lines.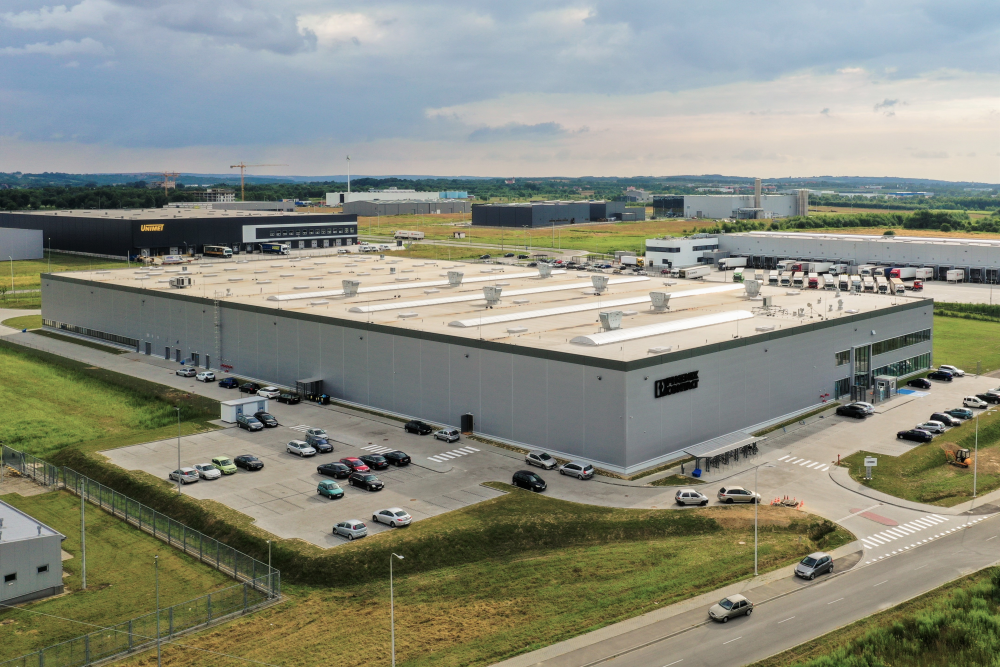 The boom in the elec­tro­mo­bi­li­ty mar­ket con­ti­nues. Across Euro­pe, the share of new­ly regis­tered electric vehi­cles has more than dou­bled com­pa­red with the same peri­od last year. Every car trunk is equip­ped with an AC char­ging cable. Pre­mi­ums and sub­si­dies throughout Euro­pe are fur­ther fue­ling the mar­ket. "The­se mea­su­res are incre­a­sing sales of AC char­ging cables," says Domi­nik Mazur, plant mana­ger at the Rzes­zów site. And Micha­el Hei­ne­mann, CEO of Phoe­nix Con­ta­ct E‑Mobility, con­si­ders the expan­si­on of pro­duc­tion to be a decisi­ve step.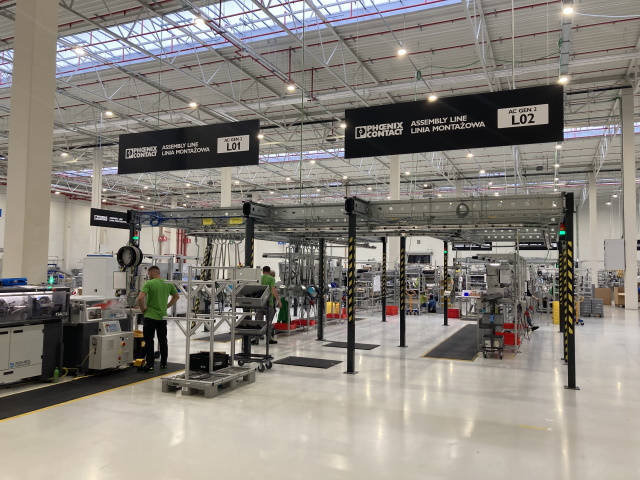 Just how dyna­mic the mar­ket is beca­me appa­rent in the new plant after only a short time. The work­for­ce has grown fas­ter than plan­ned, and ten pro­duc­tion lines are plan­ned by the end of 2021. The plant will sup­ply the Euro­pean and Ame­ri­can markets.
Phoe­nix Con­ta­ct E‑Mobility is the ten­ant of the 15,000-square-meter pro­duc­tion hall loca­ted in the Rzes­zów-Dwor­zys­ko Sci­ence Park. It was built by Panat­to­ni, a full-ser­vice deve­lo­per of indus­tri­al real esta­te, accord­ing to the spe­ci­fi­ca­ti­ons of the Phoe­nix Con­ta­ct subsidiary.
More infos:
The E‑Turbo con­struc­tion site
Flash launch in Poland
E‑Mobility goes East

Phoe­nix Con­ta­ct eMobility
This post is also avail­ab­le in:

Deutsch