Poland has not been a low-wage country for longer time. But it is a country with many young, committed and well-educated talents. It also has plenty of potential and the best connections to neighboring countries. No wonder that Phoenix Contact E-Mobility in Rzeszów, Poland, is fully committed to the future.
If you were to fill a position with the dream of a HR recruiter, he would be on the shortlist: Dominik Mazur is 35 years young, smart and energetic. Fit not only in English, but also an engineer specializing in automotive and robotics. "But I also have a degree in Production Management and am about to graduate with a Master of Business Administration (MBA)."
But his "discoverers", Michael Heinemann, Ralf Döhre and Christoph Paetzold from the Phoenix Contact subsidiary E-Mobility, were not only interested in the obvious qualities of the energetic Pole. Mazur also has more than ten years of professional experience in the automotive industry. Poland has long been an important location in the global manufacturing network of automotive giants and their suppliers.
"I was just working in Rzeszów in another company as a production manager. One day, Christoph Paetzold was standing at my door." Paetzold is responsible for international production at Phoenix Contact E-Mobility. He asked Mazur if he could imagine working at the new E-Mobility plant in Poland. "I wanted to decline at first, but the opportunity to help build a new plant from the beginning sounded so exciting that I thought: Why not?"
Because that's exactly what they were looking for: a plant manager who would be responsible for the entire 15,000 square meter production facility in a new building and with a new team. And as quickly as possible, because Phoenix Contact E-Mobility's ambitious plans for the future foresaw a first production start as early as 2021. The Corona situation of 2020 made the framework conditions even more challenging.
A rascal's grin does cross the young top manager's face when he thinks back to his first contacts with Phoenix Contact: "It happened very quickly. A few meetings and the three people from Phoenix Contact had already convinced me. And the visit to the German headquarters made it clear to me the dimensions in which my future employer actually thinks. In Poland, the name Phoenix Contact is hardly known, not even in the automotive industry." This is set to change, as the declared aim is to build up just as excellent a reputation in Rzeszów and the surrounding area as in North Rhine-Westphalia.
From 0 to 100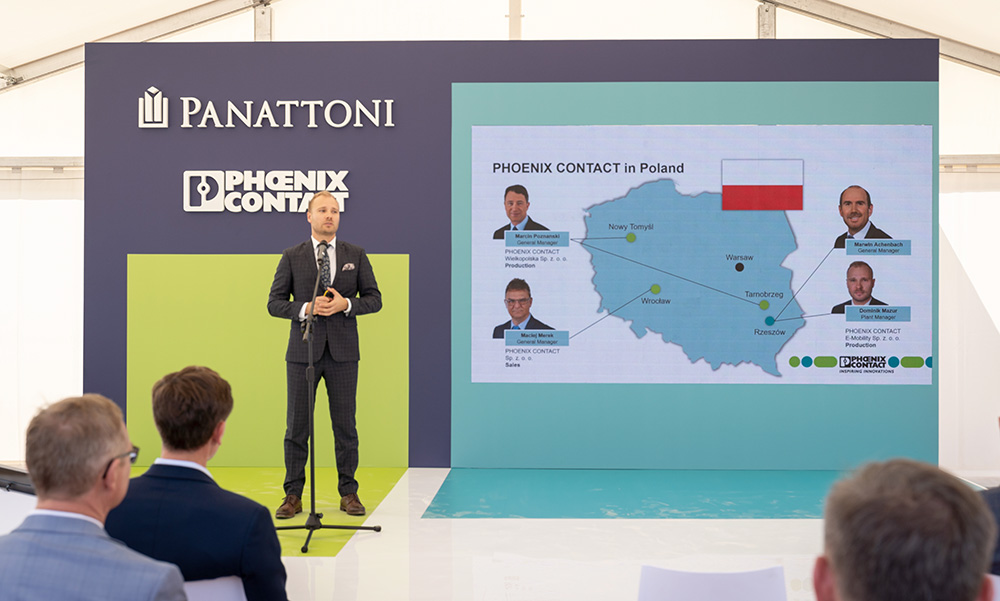 Since June 1, Dominik Mazur has now been plant manager at the new factory in the Rzeszów-Dworzysko Science and Technology Park in Poland. The speed with which the bold project of expanding production in Poland has picked up speed rivals any sports car. The celebration was held in September, and the brand-new production building including administration has now been completed. Project manager Christoph Paetzold is visibly proud: " Now in January we have started with the production of AC charging cables. The core team with only five heads has become a powerful troop of 56 employees, which is still looking for reinforcement. Our development plans for the next months and years are really interesting and the team is very motivated."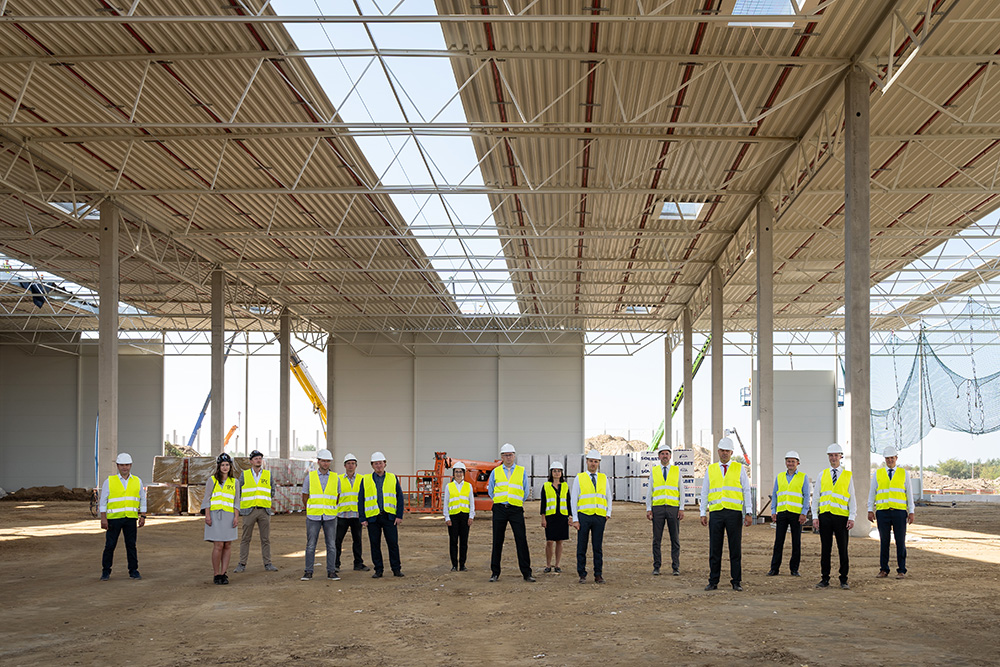 Phoenix Contact E-Mobility
Phoenix Contact E-Mobility goes East