Even Elon Musk cannot build a factory any faster – at the end of June, it was announced that Phoenix Contact E-Mobility wants to build a new production location in Rzeszów-Dworzysko, Poland.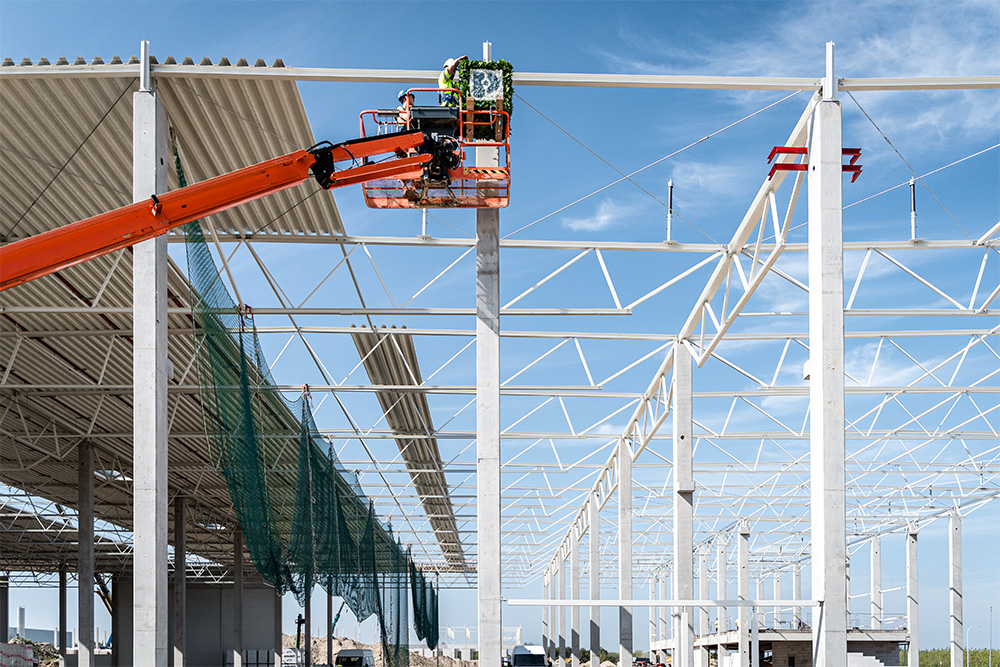 E-mobility is growing rapidly. And not only in terms of registration numbers and model ranges. But also when it comes to the necessary industrial infrastructure to provide the battery-powered locomotion with the urgently needed components. And when it comes to the topic of charging e-mobiles, there is now no way around Phoenix Contact E-Mobility.
In Schieder at home, the areas where the Phoenix Contact subsidiary can expand in its rapid growth are gradually becoming narrow. So it was decided to look for new opportunities as part of a European solution (see also interview: E-Mobility goes East).
In June was the official start of the construction project, together with the full-service developer for industrial real estate, Panattoni. And on September 16, the topping-out ceremony for the future 15,000 square meters of production and storage space was celebrated.
At the same time, the dwindling resources in Schieder in East Westphalia were optimized once again by moving into a new building: 3,200 square meters of new production space for development and manufacturing are a clear indication that the home base is expanding its importance.
This post is also available in:

Deutsch