Even Elon Musk can­not build a fac­to­ry any fas­ter – at the end of June, it was announ­ced that Phoe­nix Con­tact E‑Mobility wants to build a new pro­duc­tion loca­ti­on in Rzes­zów-Dwor­zys­ko, Poland.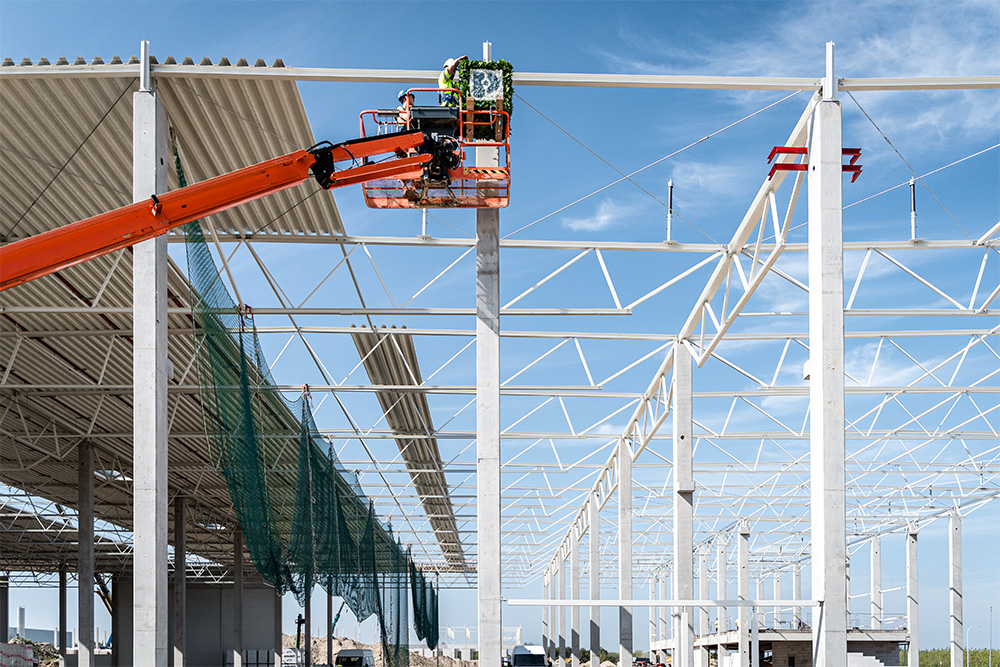 E‑mobility is gro­wing rapidly. And not only in terms of regis­tra­ti­on num­bers and model ran­ges. But also when it comes to the necessa­ry indus­tri­al infra­st­ruc­tu­re to pro­vi­de the bat­te­ry-powe­red loco­mo­ti­on with the urgent­ly nee­ded com­pon­ents. And when it comes to the topic of char­ging e‑mobiles, the­re is now no way around Phoe­nix Con­tact E‑Mobility.
In Schie­der at home, the are­as whe­re the Phoe­nix Con­tact sub­si­dia­ry can expand in its rapid growth are gra­dual­ly beco­m­ing nar­row. So it was deci­ded to look for new oppor­tu­nities as part of a European solu­ti­on (see also inter­view: E‑Mobility goes East).
In June was the offi­ci­al start of the con­struc­tion pro­ject, tog­e­ther with the full-ser­vice deve­lo­per for indus­tri­al real esta­te, Panat­to­ni. And on Sep­tem­ber 16, the top­ping-out cere­mo­ny for the future 15,000 squa­re meters of pro­duc­tion and sto­rage space was cele­bra­ted.
At the same time, the dwind­ling resour­ces in Schie­der in East West­pha­lia were opti­mi­zed once again by moving into a new buil­ding: 3,200 squa­re meters of new pro­duc­tion space for deve­lop­ment and manu­fac­tu­ring are a clear indi­ca­ti­on that the home base is expan­ding its impor­t­an­ce.
This post is also avail­ab­le in:

Deutsch