Phoenix Contact goes racing. Travel diary of three brave East Westphalians who set off south to watch a Moto E-GP race in San Marino, Italy – all electric, of course!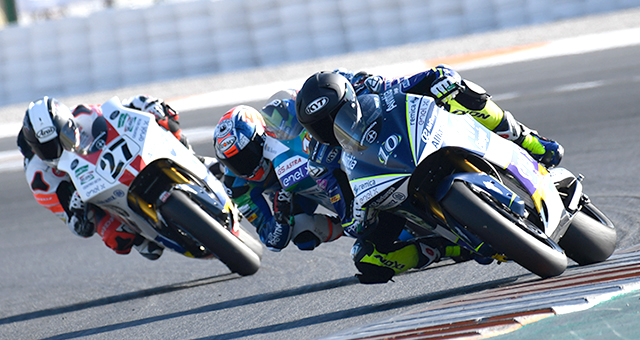 Background
Phoenix Contact extends its commitment to Energica, the manufacturer of sporty e-bikes. And since one of the races of the Moto-E-GP is taking place in the home country of the speedy e-bikes, this is the ideal setting to take a look behind the scenes. And to make a report about it at the same time. And, of course, to take a spin on one of the street versions of the Energica motorcycles. After all, you're already in Italy. It's not the ugliest place to be when you're riding two wheels in style around the bends.
A Saturday in September
Julia Plöger, Ralf Bungenstock and Cedric Deppe have set off from their workplace at Phoenix Contact E-Mobility in Schieder in an eye-catching foiled Audi Q4 e-tron. A good 1,000 kilometers lie ahead of them on the very first day, with three charging stops planned in advance via app. All three (still) drive internal combustion engines in their private lives, so they are ideal test subjects to see whether e-mobility is really suitable for long distances. Cedric also likes to ride his Honda CBR 600 in his private life and therefore not only has shorts and sneakers, but also a matching motorcycle suit and helmet in his luggage. Julia and Ralf work in communications, so they are the reporters on the spot.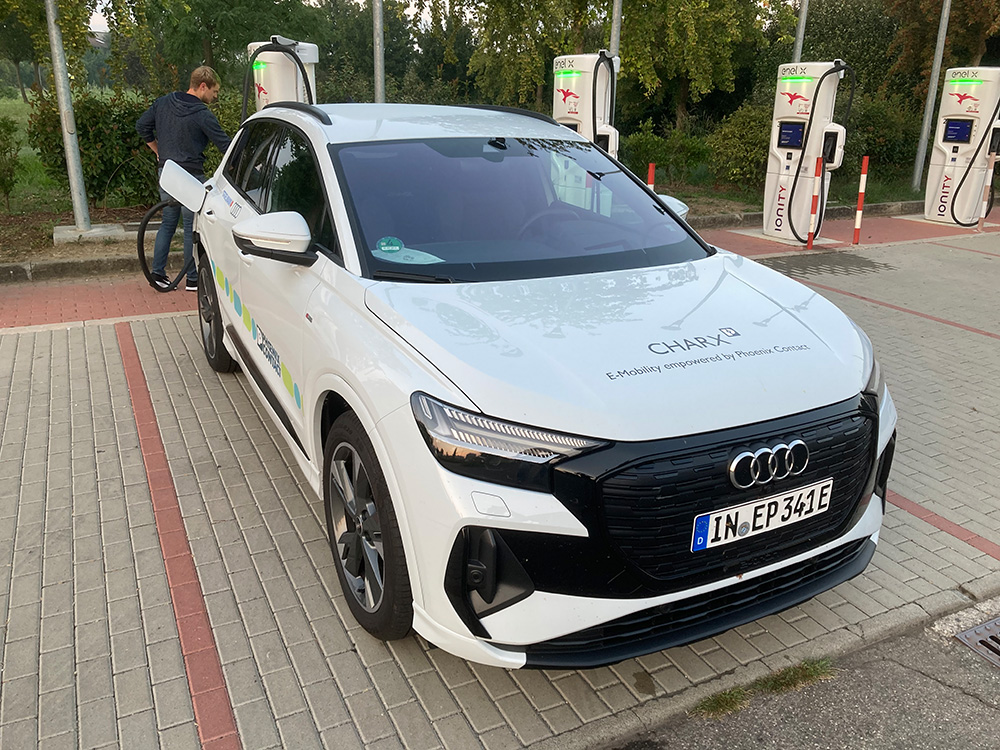 We ride towards the sun
"We are totally surprised at how smoothly we got the first good 1,000 kilometers behind us," enthuses the speedy trio at the end of the start-up day. The Audi has clearly won a place in the automotive heart of Ralf in particular. "It's amazing how easy the Audi makes long-distance travel. And "refueling" is no hurdle at all. We recharged a total of three times, standing at the charging stations for just under 30 minutes each time. While the car was charging, we treated ourselves to a coffee. And we talked shop with passers-by and other electromobile enthusiasts, because we were often approached and got into conversation, since we drive the Audi with a conspicuous livery and our clothing also indicates Phoenix Contact."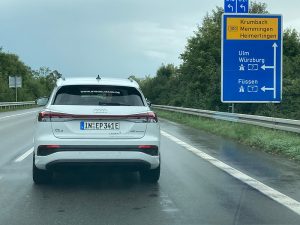 The Q4 e-tron consumed an average of 17.4 kW per 100 kilometers. "And it recuperated well behind the burner," say Julia and Cedric, impressed by the economical manners of the Ingolstadt e-combi. For a vehicle that already weighs around 2,000 kg when empty and is also fully loaded, this is a very good performance balance.
Shortly before Rimini, the three e-adventurers finally arrived at their #roadtoItaly destination. They quickly plugged the Audi into the charging station, fed Instagram and LinkedIn with the daily information, and then headed to the hotel. There's a race coming up tomorrow!
So stay tuned – we report daily!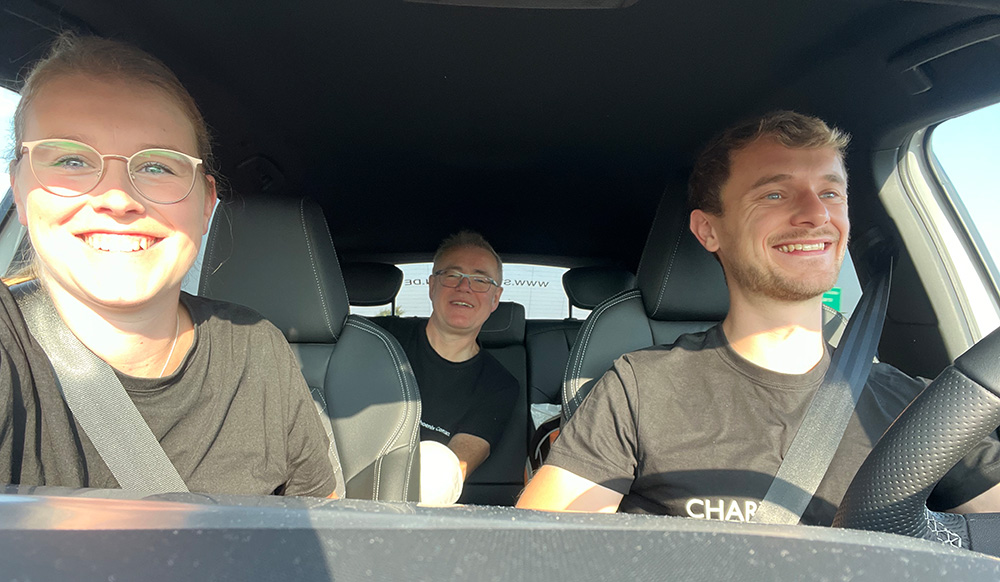 Der Tag des Rennens – Ferrari gewinnt!