In July 2019, it was announ­ced that ele­ven zero-day vul­nera­bi­li­ties were dis­co­ve­r­ed that affect the real-time devices, main­ly in important indus­tri­al, medi­cal, and cor­po­ra­te devices. Two bil­li­on devices are threa­tened by dis­co­ve­r­ed vulnerabilities.
The ele­ven secu­ri­ty vul­nera­bi­li­ties are grou­ped under the name URGENT/11, and allow remo­te atta­ckers to gain con­trol of devices without any user inter­ac­tion. In the pro­cess, secu­ri­ty sys­tems such as fire­walls are bypassed.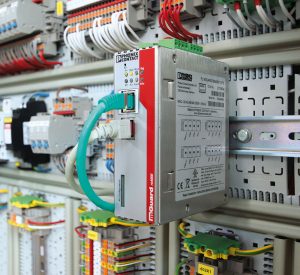 Due to the enor­mous spread, it is often not easy or even impos­si­ble to update all devices that run VxWorks. This is why Phoe­nix Con­ta­ct offers a simp­le and easy-to-retro­fit solu­ti­on with the mGuard secu­ri­ty rou­ters: the secu­ri­ty app­li­an­ces are easi­ly inte­gra­ted into the net­work and pro­tect the VxWorks devices com­ple­te­ly from attacks through all cri­ti­cal URGENT/11 vulnerabilities.
mGuard Rou­ter
The data body guards of Phoe­nix Contact
This post is also avail­ab­le in:

Deutsch