When it comes to data security, it's time to make a move. Phoenix Contact Cyber Security in Berlin goes into hand-to-hand combat with every hacker. A visit with the data controllers in the capital city.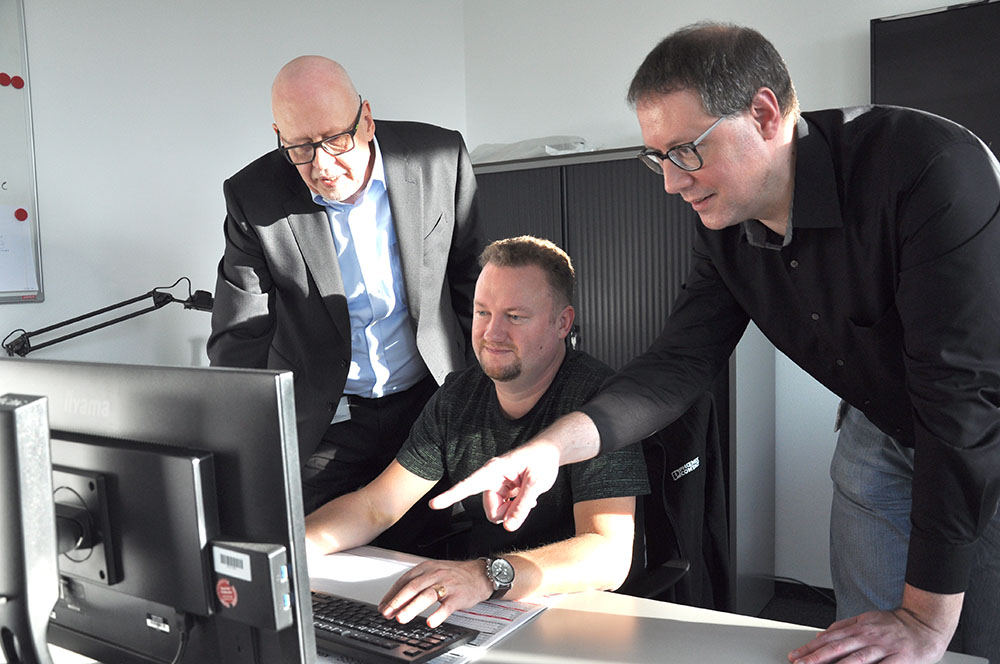 T hey were a startup. Young, bold, successful. And somehow they're still a startup, albeit as part of the Phoenix Contact Group. Cyber Security Berlin has retained its independence. You notice that immediately when you knock on their door in Berlin-Adlershof. Or better yet, ring the bell. Modern facade, cool reception. And then it's over for good. Anyone who wants to continue from this point will have an escort.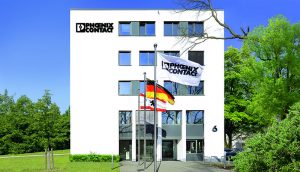 Because things are not so casual in Richard-Willstätter- Straße. When it comes to data security and cybercrime, there is no need for it. "Of course we follow the latest cyber attacks closely," Kilian Golm tells us in conversation. The latest victim is a company that is itself active in the field of data security. "But there's no gloating," emphasizes the General Manager of the Berlin-based Phoenix Contact subsidiary. "This incident clearly shows us how much the threat of cybercrime has increased in the meantime."
With m to the breakthrough
The Berlin-based company started out in 2001 as a typical startup with four employees, located at the innovation location in Adlershof from the very beginning. It all started with the idea of making business travelers' data more secure. But soon the newcomers got their bearings and devoted their attention to communication in industrial networks. "We developed industrial security at a time when no one else had it on their radar," says General Manager Kilian Golm. "This has granted us customer relationships, some of which still last to this day. Trust is an existential factor in the security business."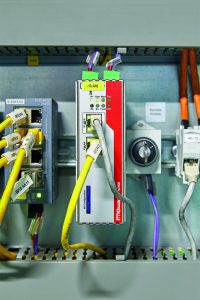 Martin Dickopp is one of the people who has been with the company almost from the beginning: "One of the foundations of our success was the development of the mGuard products and solutions," the security expert explains. "These hardware and software components are practically a mobile firewall. Hence the m for mobile. However, these do not intervene in systems and play an active role, but rather act as an invisible device in the background to monitor security; in other words, we always act in stealth mode."
The idea became a success story, the technology was registered for patents, and their former customer, Phoenix Contact, took over the startup in 2008. In 2016, the Berlin-based company was then renamed Phoenix Contact Cyber Security. Today, the Phoenix Contact subsidiary has a good 40 employees. The Berlin location develops and improves security software, and customer support staff work on integrated solutions including training, while the mGuard hardware is assembled in Bad Pyrmont.
Everyone is vulnerable
The "mGuard" network security devices have functionalities that support router, firewall, VPN (Virtual Private Network), QoS (Quality of Service), and intrusion detection. The scope of services is complemented by a highly scalable device management software. "mGuard has more than 1,000 configuration options, and is therefore one of the most complex products in the entire Phoenix Contact portfolio," explains Martin Dickopp with confidence.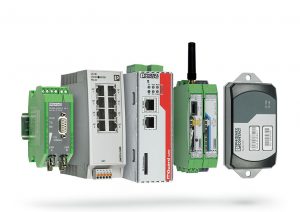 "An absolute protection," says Dickopp, "doesn't exist anyway. Everyone is vulnerable. But we try to make the level of intrusion so high that the effort for an attacker becomes too much to bother with."
"Cybersecurity shouldn't come at the end of a development cycle — it should come at the beginning."
Kilian Golm
In principle, the cyber bodyguards distinguish between two types of attack. Some are random, spreading out in every direction and attacking any network they encounter. The others are targeted cyber attacks. These are either staged by private hackers who, with sporting ambition, pounce on firewalls and security concepts to demonstrate their own finesse. Or it may be organized groups with criminal intentions or even state actors. "In our threat analyses, which we prepare for our customers, we look at attackers with different resources," says Kilian Golm, describing the service concept of Cyber Security, which is integrated into the comprehensive security service portfolio of the corporate Group.
Research in twilight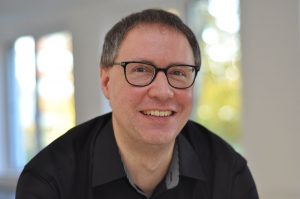 If you want to fight properly, you have to know who you're up against. So do gangsters and slouch hats come and go on Richard-Willstätter-Straße? Martin Dickopp has to smile: "No, it's nothing that dramatic. But it's true, we also attend hacker conferences, do research in more difficult-to-access parts of the Internet, and exchange information in forums and communities." Anyone who wants to can have the Berlin experts carry out a mock attack on their supposedly-secure company network. "Find the gap" is the motto around here.
Who needs the protection of professional data bodyguards? "As a matter of fact, every business does. Our customers range from small, family-owned machine builders to large industrial companies worldwide. And of course, our own company. Cyber- crime knows no boundaries," Golm stresses. "Cybersecurity is a constant process, not a one-time procedure. You have to think of security as a system – security by design. Today's companies and technologies should consider security in their products, as well as in their production facilities, from the very start — not see it as the last safety check at the end of its development and graft it onto the system."