Protiq prints pure copper – with 3D printing of pure copper, Protiq has achieved a breakthrough in additive manufacturing. At the specialist trade fair formnext in late November 2019 in Frankfurt, the team surrounding General Manager Dr. Ralf Gärtner presented the globally unique process.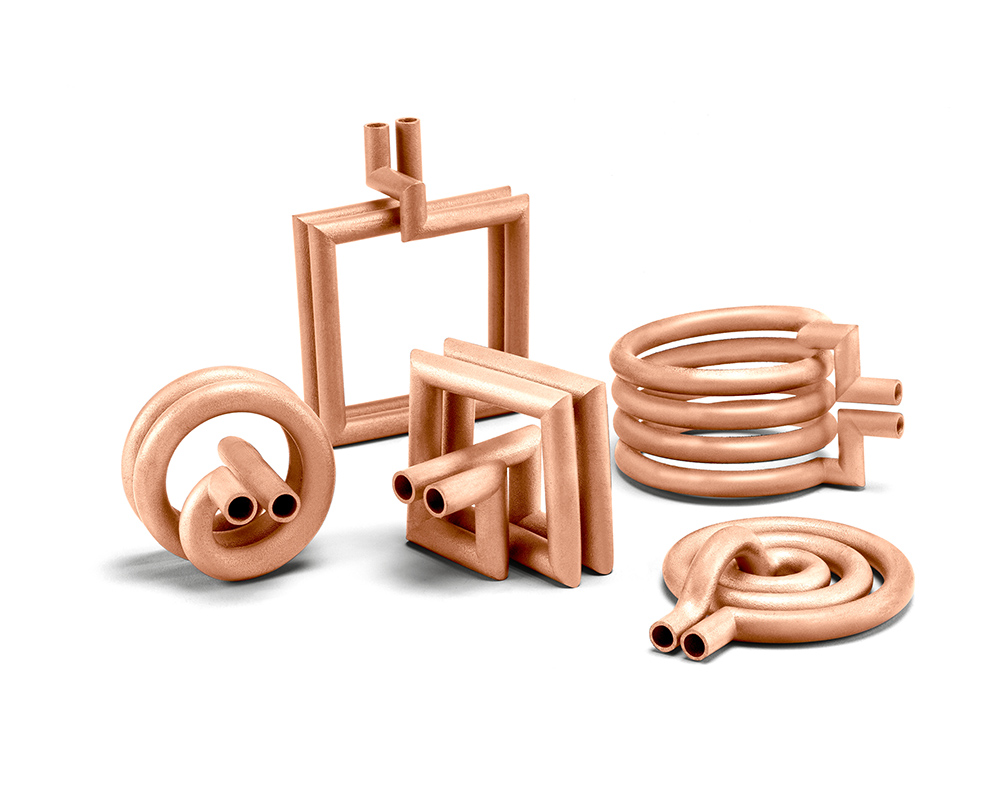 Until now, printing pure copper was not considered possible, because the metal reflects the rays of the melting laser until it is destroyed. Due to its excellent electrical conductivity, copper is used to make inductors for the partial hardening of components, among other things. The production is complex and time-consuming, usually taking weeks. Classically, various copper alloys are used for processing. Mixtures with a low copper content are often used, which in turn impairs their conductivity.
With the new process, it's possible to reduce the conventional processing time to a few hours. In addition, the manufacturing data of the component can be uploaded, configured, and ordered directly on the Protiq online platform.
This post is also available in:

Deutsch