Three at one go: We could not miss the chance to talk to the two managing directors of Phoenix Contact E-Mobility, Michael Heinemann and Ralf Döhre, as well as the managing director of the new Polish plant, Marwin Achenbach, and asked about the latest developments, both in-house and in terms of technology. With surprising answers …

UPDATE: What are the next steps on the agenda regarding new products? What developments are casting their shadows?
Heinemann: First of all, we have made it our goal to be able to offer all components for the charging process. In other words, from the infrastructure side, the charging station, to the charging inlets in the vehicle. This twin-track approach is extremely important and valuable. Only when all the components of the charging process have been developed and manufactured can the overall context be understood, and the system optimised.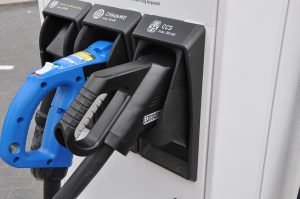 After all, with each new generation of charging technology we always go to the limits of what is technically and physically feasible. To do this, you have to keep the entire process in view. This goes further in the direction of controlling the charging stations, further in the direction of software for the management of many charging points. Our strategy is clear: we build all components for the entire charging process. The finished e-car and the finished charging point are built by others.
Tomorrow's vehicles will differ technically, especially in battery and charging technology

Michael Heinemann
UPDATE: What contribution does Phoenix Contact E-Mobility make to the change in mobility? Are we on the right track when we build up capacities while vehicle manufacturers are currently cutting back on production?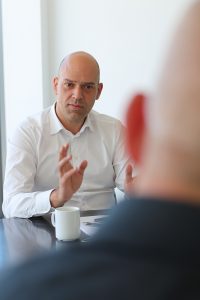 Heinemann:If you look at the differences between yesterday's vehicles, in terms of technology and performance it is first of all the drive train, i.e. the combustion engine and the transmission. That will change drastically. Tomorrow's vehicles will differ in battery and charging technology. A lot of power and a long range are required. This requires large batteries and fast charging cycles. We therefore see ourselves as an enabler for the coming differentiations in vehicle development.
UPDATE: Aren't we concentrating too much on high-end, while the trend is clearly towards smaller vehicles that are adapted to actual requirements?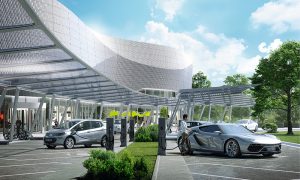 Heinemann:You can't say it like that. We have the whole range in our program, not just high-end. That is exactly what distinguishes us. With us, the smallest vehicles can load just as well as luxury cars and sports cars with a long range. Our current HPC technology for up to 500 kW charging power allows recharging a range of 100 kilometres in three to five minutes – and that is by no means the end of the story. We are currently researching technologies that can make considerably more energy available, for example for heavy duty or commercial vehicles.
UPDATE: Let's talk about commercial vehicles, what's coming from our direction?
Heinemann:We have our own research department, our Advanced Development department. This is where HPC technology was developed, today a standard product. The 500 kW charging power flowing in the charging plug corresponds to the connected load of modern industrial buildings. We have made the product so safe that this enormous electrical power can be put into the hands of any car driver without hesitation. Until recently, this was completely unimaginable.
Today we speak of the Megawatt connector or HPC CV
In pre-development we are now talking about a multiple of HPC – in other words, several megawatts of power which we integrate into a connector system for heavy commercial vehicles. Today we speak of the megawatt connector or HPC CV. The CV stands for Commercial Vehicles. Here we really do pure basic research. We have even designed the test environment for these connectors ourselves, because such a thing does not yet exist. Basics, technologies, materials science and the test systems – all this has to be developed by us.
Battery technology will also continue to develop and change even more. Battery technologies are already being developed that can store many times today's power. Our networking means that we always have our ear to the ground. So, the battery is clearly the future. And if it becomes smaller but its power density even higher, then charging technology will become even more central in its importance for mobility.
UPDATE: Impressive figures, enormous growth. Where will this end? We are resolutely taking the step towards becoming a central supplier to the automotive sector. At the same time, we are the technology leader with our products. Is Phoenix Contact E-Mobility going to outstrip its mother?
Heinemann:Our growth plan is heading for a high three-digit million amount. That is considerably more than some other units of the Phoenix Contact Group. And that is a scenario for the next four years. You should not be afraid of that.
Döhre:You can also see this as an exciting challenge. It is not only a technical challenge, but also a quantum leap in terms of organization and content, which our entire company has to master. For the new location in Poland alone, which is currently under construction, a new ERP system must be created. This must be completed by the end of the year. In addition to such mundane things as the formal founding of the company, the management team must also be formed.
Heinemann:We didn't leave the latter to headhunters alone, we did the most ourselves. Quality managers, plant managers and human resources managers – we chose them ourselves.
Döhre (schmunzelt): I just have to remember the interviews with the applicants. The interviews with the future employees were conducted in a hotel room, as if from a bad movie. And we promised the candidates in the end: If you will, we'll invite you to Germany, so you can see that this company really exists and that we're not some dubious mailbox company. Real people, also real hardware. That's what we did then. And everyone who was here was impressed and all of them signed the contract.
UPDATE: What impact does the current Corona crisis have on Phoenix Contact E-Mobility?
Heinemann:Of course, we are feeling the effects. All manufacturers have reduced their production. But due to economic stimulus programs, which especially support climate-friendly solutions, electric vehicles are experiencing an enormous boom. So, we are expecting an immense boost, which is likely to be accelerated by the current crisis.
Döhre:That is why we are still acting cautiously. But we remain vigilant in the market and put ourselves in a position to be able to get going at any time when the market picks up.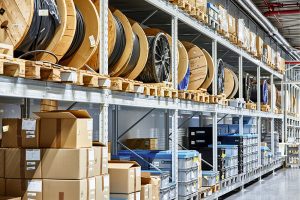 Heinemann:We are well prepared. Even large orders that come in spontaneously will not throw us off track. It is precisely such situations that challenge us, that appeal to us. This is exactly what we have positioned ourselves for, not least through our commitment in Poland, supported by a super motivated and competent team.
You can find the first part of the interview with the perspective "E-Mobility goes East" here …
E-Mobility goes East
More Infos: