Inter­view with Pro­fes­sor Schuh, a freethin­ker who is con­stant­ly oscil­la­ting bet­ween start-up, big busi­ness, dis­rup­ti­on and disci­pli­ne.
Gün­ther Schuh is not only pro­fes­sor at the RWTH Aachen, but also one of the initia­tors of the sur­pri­se coup Streets­coo­ter, CEO of the e‑mobility start-up eGO and – mem­ber of the advi­so­ry board of Phoe­nix Con­tact.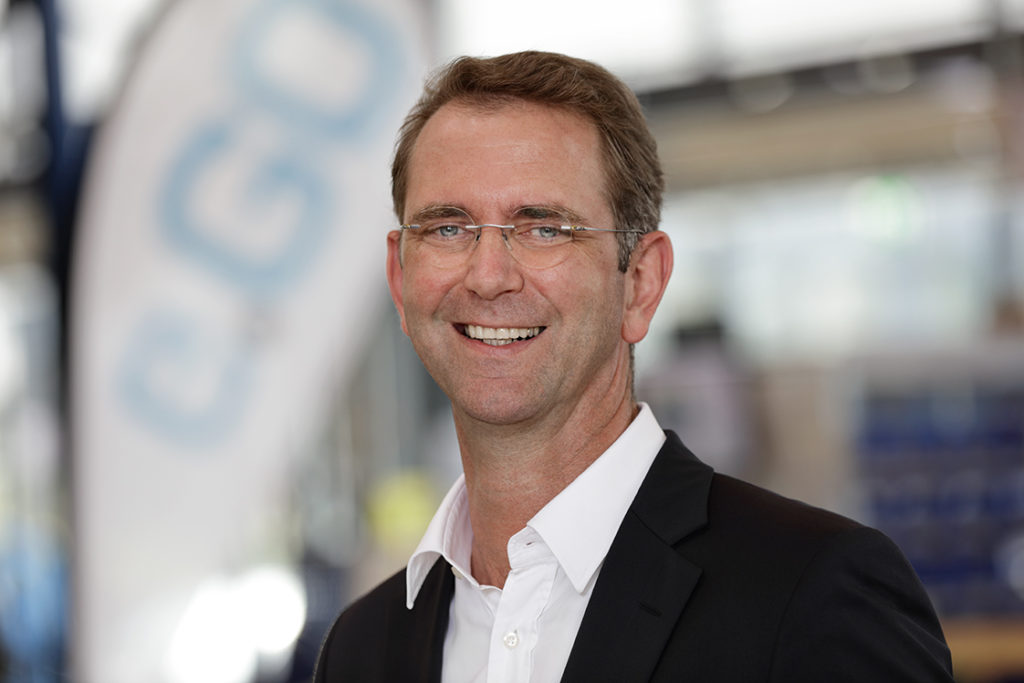 UPDATE: Prof. Dr. Schuh, do you see yours­elf as a uni­ver­si­ty pro­fes­sor, clas­sic entre­pre­neur, auto­mo­ti­ve mana­ger or freethin­ker and late­ral thin­ker with a start-up men­ta­li­ty?
Ever­ything is true. That's how I under­stand mys­elf. And I think that we need this com­bi­na­ti­on much more often. Entre­pre­neurship and mana­ge­ri­al worlds must beco­me more aca­de­mic, must face logic, demons­tra­bi­li­ty, sci­en­ti­fic princi­ples much more. And sci­ence should not only be active for the sake of gai­ning know­ledge, but also for the sake of eco­no­mic and soci­al rele­van­ce. A uni­ver­si­ty tea­cher must not be a mana­ger today. But that's exac­t­ly what we need – the prac­tice-ori­en­ted tea­cher and the mana­ging sci­en­tist, who should also be able to con­vey a cer­tain amount of enthu­si­asm, i.e. burn for his ide­as.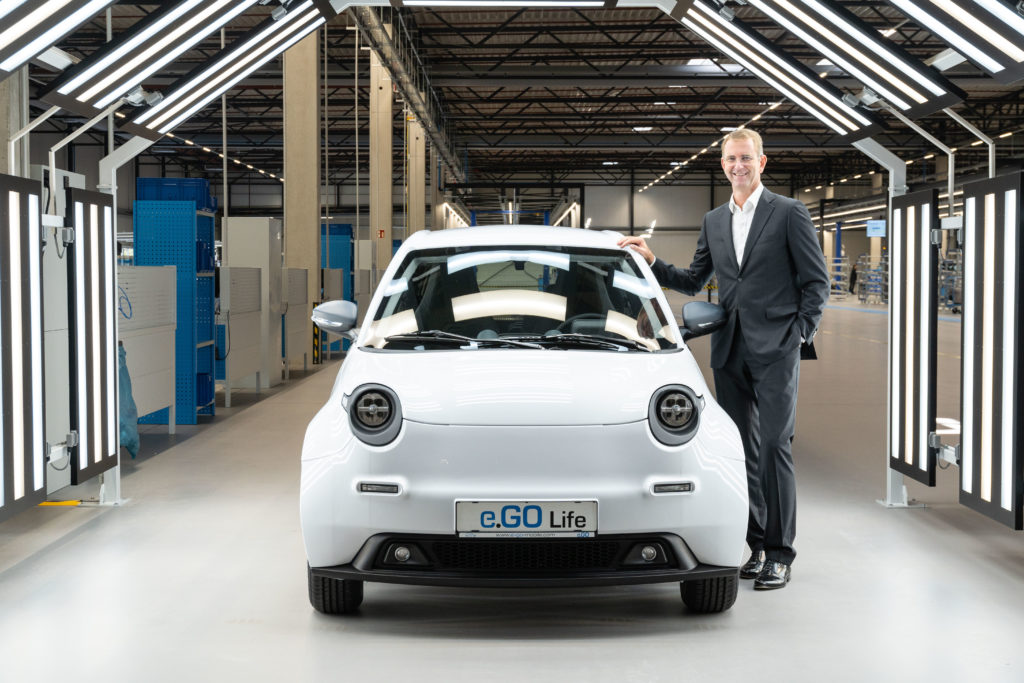 UPDATE: Streets­coo­ter and e.Go are inse­pa­ra­b­ly lin­ked to your name. The con­cept of the street scoo­ter as an afford­a­ble e‑mobile initi­al­ly did not appeal to the big play­ers in the auto­mo­ti­ve indus­try. Are the big play­ers in the auto­mo­ti­ve indus­try the dino­saurs that sit too slug­gish­ly on their old manu­fac­tu­ring exper­ti­se and are over­ta­ken by an inno­va­ti­ve and dyna­mic sup­plier indus­try that, thanks to elec­tro­mo­bi­li­ty, can sud­den­ly beco­me vehi­cle manu­fac­tu­rers them­sel­ves?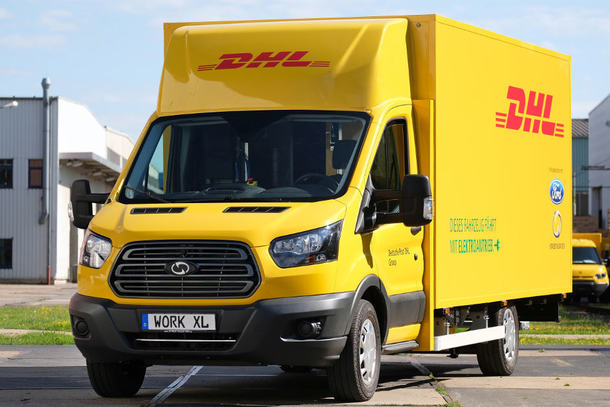 I don't think so. The estab­lished play­ers in the indus­try are right to focus on the lar­ge seg­ments. Of cour­se, it is beco­m­ing increa­singly dif­fi­cult today to reco­gni­ze and inter­pret every trend in tech­no­lo­gy in good time. But even tho­se who come too ear­ly will be punis­hed by life. The Star­tups are of cour­se much more fle­xi­ble. But the bar­ri­ers to ent­ry into the auto­mo­ti­ve sec­tor are enor­mously high. Achim Kamp­ker and I did­n't plan the deve­lop­ment of the street scoo­ter at that time, we first built only one model and then a small series. Swiss Post then hel­ped us a lot to set up a fleet of 50 vehi­cles. That was visio­na­ry.
But what is actual­ly true is that when tech­no­lo­gies and sce­n­a­ri­os actual­ly chan­ge, car manu­fac­tu­rers react too slow­ly. We have to make sure that the speed increa­ses signi­fi­cant­ly.
Tele­ma­tics is the twin bro­ther of eMo­bi­li­ty
UPDATE: Tech­no­lo­gies such as tele­ma­tics, sen­sors and e‑mobility are con­ver­ging in the medi­um and hea­vy com­mer­ci­al vehi­cle seg­ment. Whe­re it is not design and tas­te that rule, but func­tion and pri­ce, it is pos­si­ble to net­work and ima­gi­ne auto­no­mous freight trans­port units with wheel hub motors and elec­tric axles. Engi­ne com­part­ment, driver's cab – no lon­ger necessa­ry. With the e.Go Mover, you too will soon have a com­mer­ci­al vehi­cle at the start. How far do you go when it comes to net­wor­king and auto­no­my?
I'm sur­pri­sed mys­elf at the sub­ject. And we are obser­ving this very clo­se­ly. If the big play­ers in the indus­try con­ti­nue to lea­ve the door so wide open here, then we are giving very inten­si­ve con­si­de­ra­ti­on to whe­ther we should not make use of this gap. This revo­lu­ti­on, which is beco­m­ing almost imme­dia­te­ly tan­gi­ble in the com­mer­ci­al vehi­cle seg­ment, is some­thing you sim­ply have to take with you. Becau­se here, as you said, the bar­ri­er to mar­ket ent­ry is much smal­ler than in the pas­sen­ger car seg­ment.
Tele­ma­tics is the twin bro­ther of e‑mobility, both tog­e­ther crea­ting the basis for eco­no­mic suc­cess. I see the actu­al dis­rup­ti­ve poten­ti­al in the sub­scrip­ti­on models, i.e. the move away from the com­ple­te ownership of a mobi­le unit and towards the imple­men­ta­ti­on of fle­xi­ble ser­vices for the trans­port of goods and peop­le.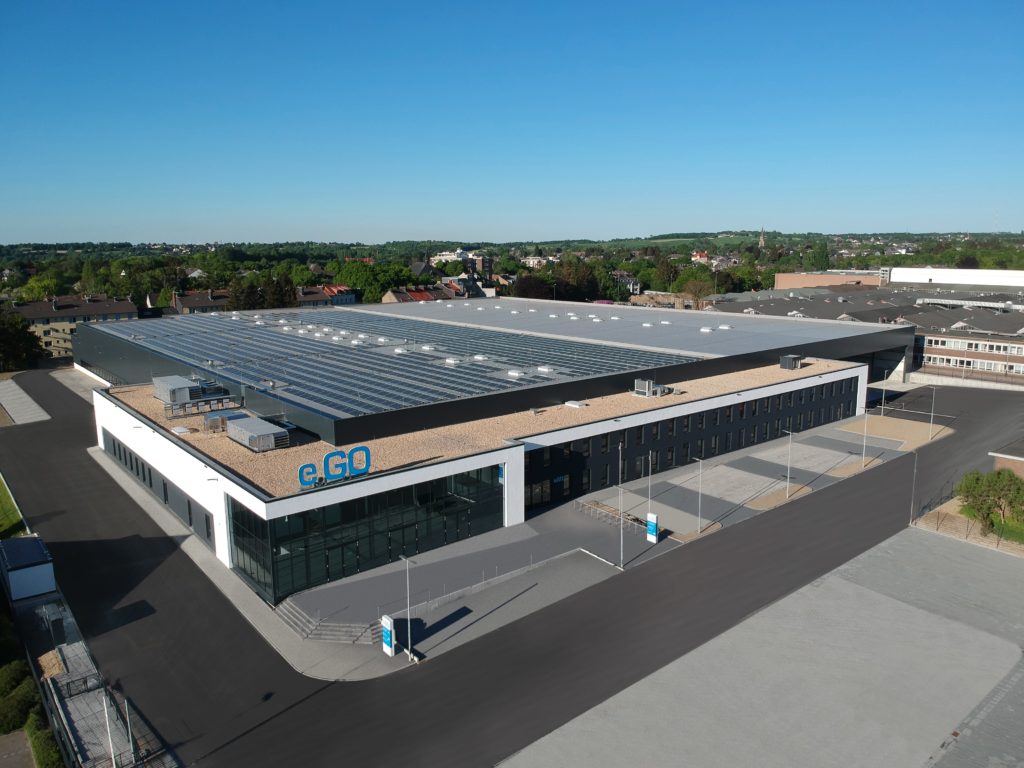 UPDATE: Is dis­rup­ti­on only a topic of tech­no­lo­gy, or can it also be a topic of poli­ti­cal sys­tems? Chi­na has never been a coun­try of vehi­cle manu­fac­tu­rers, but now not only has a huge mar­ket, but access to raw mate­ri­als, key tech­no­lo­gies and a gro­wing port­fo­lio of e‑vehicles. A new play­er that deve­lops com­ple­te tech­no­lo­gies from indi­vi­du­al com­pon­ents – Dis­rup­ti­on as a sta­te model?
I've been wai­ting a long time for that ques­ti­on. And inde­ed it seems at first glance that aut­ho­ri­ta­ri­an sys­tems real­ly have gre­at advan­ta­ges when initia­ting dis­rup­ti­ve pro­ces­ses. But I think this is fun­da­ment­al­ly wrong! Auto­cra­tic governments can­not com­mand inno­va­ti­on. The examp­le of Chi­na in par­ti­cu­lar shows that a vir­tu­al mar­ket is being built up here for elec­tric mobi­li­ty, which will col­lap­se again imme­dia­te­ly if sta­te con­trol is with­drawn. The sta­te can­not assu­me the role of an inno­va­tor, which on the con­tra­ry even was­tes money and above all time lost behind arti­fi­ci­al­ly erec­ted walls.
What is actual­ly mis­sing is, on the con­tra­ry to sta­te con­trol, an equi­ty mar­ket. This is one of the big­gest pro­blems world­wi­de when it comes to deve­lo­ping inno­va­tions. And this is not just a pro­blem with start-ups, but I see it as a pro­blem area for all indus­tries. All lar­ge com­pa­nies ope­ra­te accord­ing to the savings bank model. By this I mean that they make decisi­ons accord­ing to the capi­ta­li­zed ear­nings method:
1. In order to invest money at all, the invest­ment, i.e. the return, must be secu­re.
2. The capi­tal invest­ment is always requi­red to be low. Why does it have to be so expen­si­ve, can't it be done with less money? – Stan­dard in bud­get nego­tia­ti­ons.
3. The return of invest­ment should take place tomor­row if pos­si­ble. The wil­ling­ness to take risks and the time dimen­si­on should be as low as pos­si­ble.
Howe­ver, the­se fac­tors are not con­du­ci­ve to inno­va­ti­on, but hos­ti­le to it. The equi­ty mar­ket is not a government issue. And also the banks can­not sol­ve this atti­tu­de, this pro­blem. Ger­ma­ny, for examp­le, has one of the hig­hest inno­va­ti­on rates in the world, but hard­ly any capi­tal to imple­ment it. In Sili­con Val­ley, for examp­le, the oppo­si­te is true. The­re are hard­ly any attrac­tive ide­as left, but the­re is an enor­mous sur­plus of capi­tal. The wil­ling­ness to take risks is qui­te dif­fe­rent. Anyo­ne who has ear­ned 300 mil­li­on the­re is put­ting 30 mil­li­on into their own stan­dard of living, house, yacht or luxu­ry. But the rest is reinvested in new pro­jec­ts. And that also with the readi­ness to bet on the wrong invest­ment. How won, so mel­ted away – this is a basic atti­tu­de that neit­her the sta­te nor banks can sol­ve.
Star­tups do not fit into a cor­po­ra­te group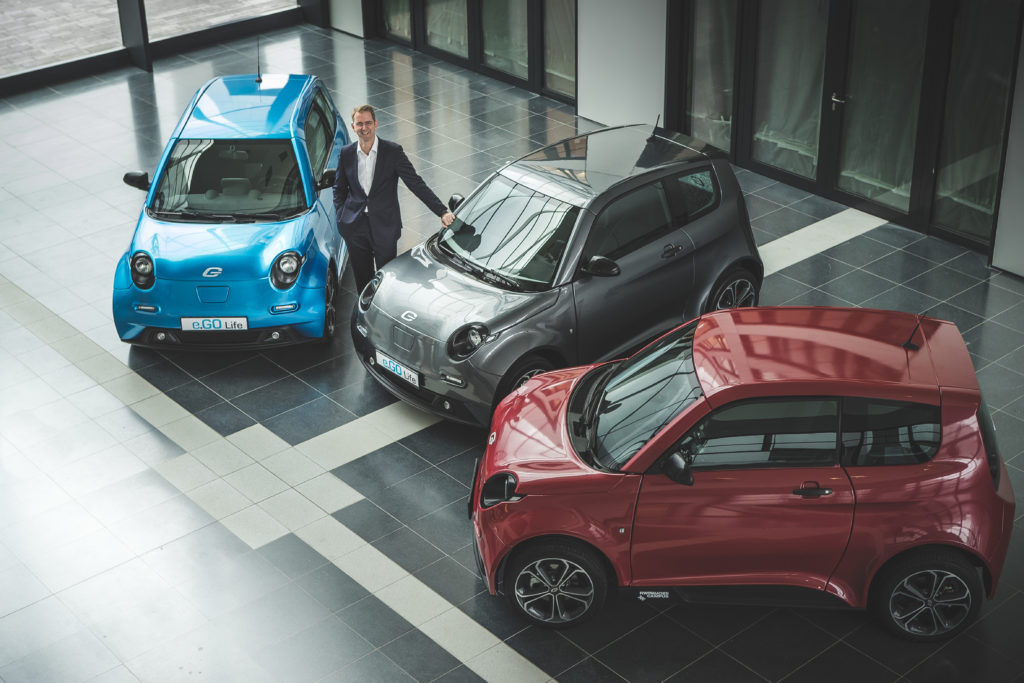 UPDATE: It is now en vogue that com­pa­nies are taking part in start-ups in order not only to win new tech­no­lo­gies for them­sel­ves, but also to bring the spi­rit into their own com­pa­nies. Does a start­up also need the entre­pre­neu­ri­al pres­su­re of inde­pen­dence, or can a start­up men­ta­li­ty actual­ly be cul­ti­va­ted in a com­pa­ny?
Wit­hout decisi­on-making auto­no­my, no inno­va­ti­ve idea can be brought to eco­no­mic matu­ri­ty. And it is vir­tual­ly impos­si­ble for a group of com­pa­nies to give up the­se ide­as via DNA. The pro­cess of decisi­on making based on the divi­si­on of labour is also necessa­ry in a cor­po­ra­te group, but is not com­pa­ti­ble with the pur­su­it of a strin­gent new idea. In my opi­ni­on, the socia­li­zed com­mon sen­se, the majo­ri­ty vote, even stands in the way of the inno­va­ti­on of a start-up. And the group, with its ent­i­re manage­ment sys­tem, can't help but steer and con­trol pro­ces­ses. That is like a law of natu­re.
When a start­up is inte­gra­ted into a cor­po­ra­te group, it is only one more step. Depart­ment. This does not fit orga­ni­za­tio­nal­ly, nor can the new genera­ti­on of foun­ders be inte­gra­ted into a cor­po­ra­te envi­ron­ment. I belie­ve that lar­ge com­pa­nies are bet­ter advi­sed if they par­ti­ci­pa­te, but stay out of ope­ra­tio­nal con­trol.
UPDATE: Many thanks for tal­king.

This post is also avail­ab­le in:

Deutsch