Interview with Professor Schuh, a freethinker who is constantly oscillating between start-up, big business, disruption and discipline.
Günther Schuh is not only professor at the RWTH Aachen, but also one of the initiators of the surprise coup Streetscooter, CEO of the e-mobility start-up eGO and – member of the advisory board of Phoenix Contact.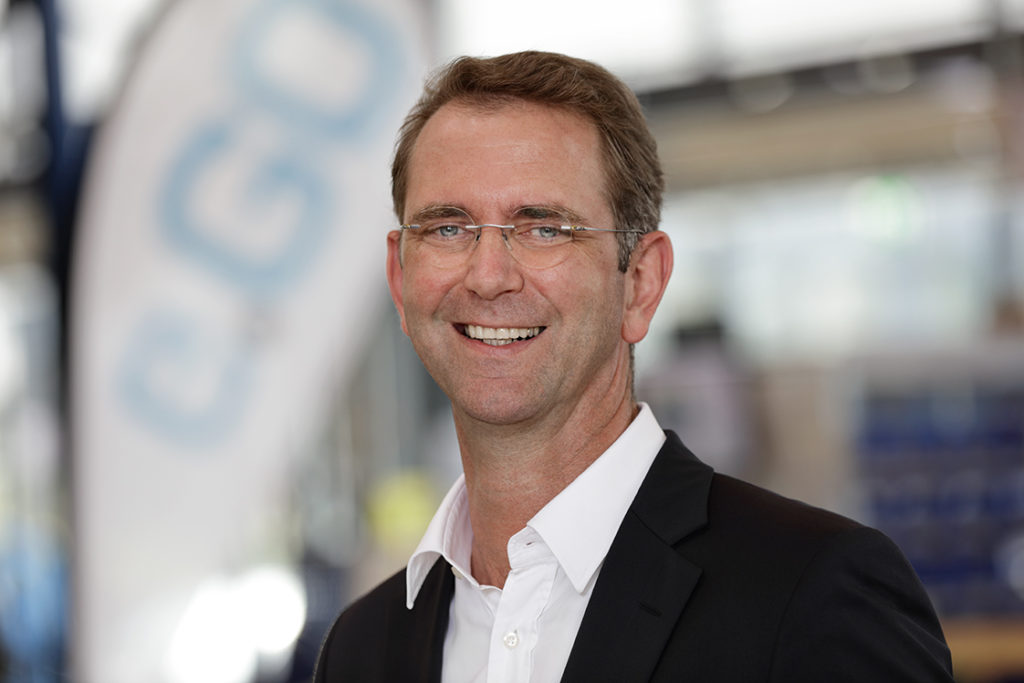 UPDATE: Prof. Dr. Schuh, do you see yourself as a university professor, classic entrepreneur, automotive manager or freethinker and lateral thinker with a start-up mentality?
Everything is true. That's how I understand myself. And I think that we need this combination much more often. Entrepreneurship and managerial worlds must become more academic, must face logic, demonstrability, scientific principles much more. And science should not only be active for the sake of gaining knowledge, but also for the sake of economic and social relevance. A university teacher must not be a manager today. But that's exactly what we need – the practice-oriented teacher and the managing scientist, who should also be able to convey a certain amount of enthusiasm, i.e. burn for his ideas.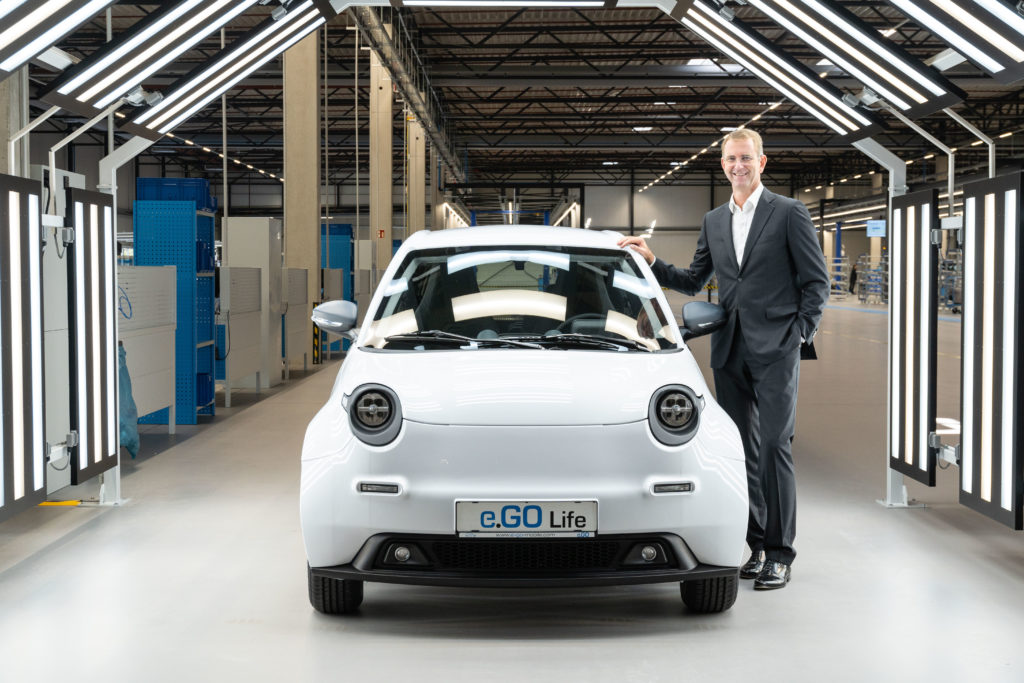 UPDATE: Streetscooter and e.Go are inseparably linked to your name. The concept of the street scooter as an affordable e-mobile initially did not appeal to the big players in the automotive industry. Are the big players in the automotive industry the dinosaurs that sit too sluggishly on their old manufacturing expertise and are overtaken by an innovative and dynamic supplier industry that, thanks to electromobility, can suddenly become vehicle manufacturers themselves?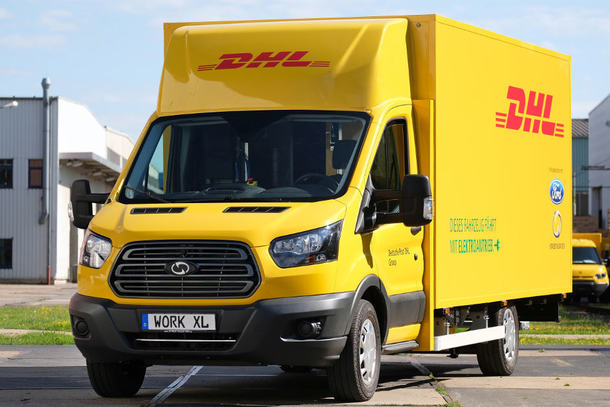 I don't think so. The established players in the industry are right to focus on the large segments. Of course, it is becoming increasingly difficult today to recognize and interpret every trend in technology in good time. But even those who come too early will be punished by life. The Startups are of course much more flexible. But the barriers to entry into the automotive sector are enormously high. Achim Kampker and I didn't plan the development of the street scooter at that time, we first built only one model and then a small series. Swiss Post then helped us a lot to set up a fleet of 50 vehicles. That was visionary.
But what is actually true is that when technologies and scenarios actually change, car manufacturers react too slowly. We have to make sure that the speed increases significantly.
Telematics is the twin brother of eMobility
UPDATE: Technologies such as telematics, sensors and e-mobility are converging in the medium and heavy commercial vehicle segment. Where it is not design and taste that rule, but function and price, it is possible to network and imagine autonomous freight transport units with wheel hub motors and electric axles. Engine compartment, driver's cab – no longer necessary. With the e.Go Mover, you too will soon have a commercial vehicle at the start. How far do you go when it comes to networking and autonomy?
I'm surprised myself at the subject. And we are observing this very closely. If the big players in the industry continue to leave the door so wide open here, then we are giving very intensive consideration to whether we should not make use of this gap. This revolution, which is becoming almost immediately tangible in the commercial vehicle segment, is something you simply have to take with you. Because here, as you said, the barrier to market entry is much smaller than in the passenger car segment.
Telematics is the twin brother of e-mobility, both together creating the basis for economic success. I see the actual disruptive potential in the subscription models, i.e. the move away from the complete ownership of a mobile unit and towards the implementation of flexible services for the transport of goods and people.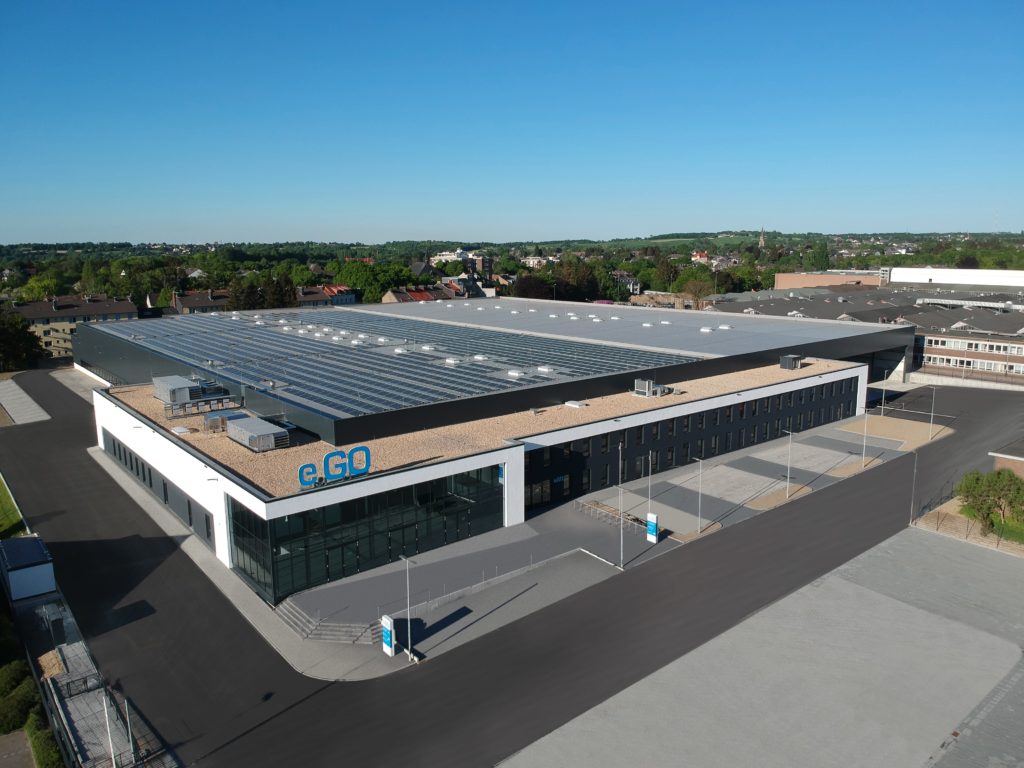 UPDATE: Is disruption only a topic of technology, or can it also be a topic of political systems? China has never been a country of vehicle manufacturers, but now not only has a huge market, but access to raw materials, key technologies and a growing portfolio of e-vehicles. A new player that develops complete technologies from individual components – Disruption as a state model?
I've been waiting a long time for that question. And indeed it seems at first glance that authoritarian systems really have great advantages when initiating disruptive processes. But I think this is fundamentally wrong! Autocratic governments cannot command innovation. The example of China in particular shows that a virtual market is being built up here for electric mobility, which will collapse again immediately if state control is withdrawn. The state cannot assume the role of an innovator, which on the contrary even wastes money and above all time lost behind artificially erected walls.
What is actually missing is, on the contrary to state control, an equity market. This is one of the biggest problems worldwide when it comes to developing innovations. And this is not just a problem with start-ups, but I see it as a problem area for all industries. All large companies operate according to the savings bank model. By this I mean that they make decisions according to the capitalized earnings method:
1. In order to invest money at all, the investment, i.e. the return, must be secure.
2. The capital investment is always required to be low. Why does it have to be so expensive, can't it be done with less money? – Standard in budget negotiations.
3. The return of investment should take place tomorrow if possible. The willingness to take risks and the time dimension should be as low as possible.
However, these factors are not conducive to innovation, but hostile to it. The equity market is not a government issue. And also the banks cannot solve this attitude, this problem. Germany, for example, has one of the highest innovation rates in the world, but hardly any capital to implement it. In Silicon Valley, for example, the opposite is true. There are hardly any attractive ideas left, but there is an enormous surplus of capital. The willingness to take risks is quite different. Anyone who has earned 300 million there is putting 30 million into their own standard of living, house, yacht or luxury. But the rest is reinvested in new projects. And that also with the readiness to bet on the wrong investment. How won, so melted away – this is a basic attitude that neither the state nor banks can solve.
Startups do not fit into a corporate group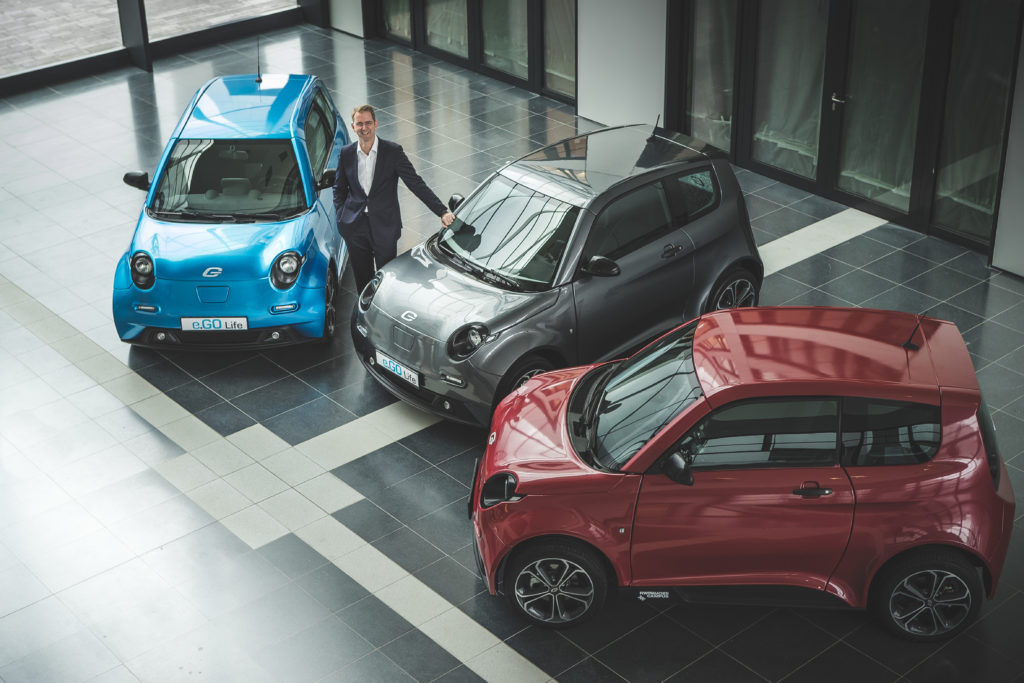 UPDATE: It is now en vogue that companies are taking part in start-ups in order not only to win new technologies for themselves, but also to bring the spirit into their own companies. Does a startup also need the entrepreneurial pressure of independence, or can a startup mentality actually be cultivated in a company?
Without decision-making autonomy, no innovative idea can be brought to economic maturity. And it is virtually impossible for a group of companies to give up these ideas via DNA. The process of decision making based on the division of labour is also necessary in a corporate group, but is not compatible with the pursuit of a stringent new idea. In my opinion, the socialized common sense, the majority vote, even stands in the way of the innovation of a start-up. And the group, with its entire management system, can't help but steer and control processes. That is like a law of nature.
When a startup is integrated into a corporate group, it is only one more step. Department. This does not fit organizationally, nor can the new generation of founders be integrated into a corporate environment. I believe that large companies are better advised if they participate, but stay out of operational control.
UPDATE: Many thanks for talking.