He has been with Phoe­nix Con­tact sin­ce 2008, and Frank Pos­sel-Döl­ken has been a mem­ber of the manage­ment board sin­ce August 2020. What has chan­ged for the Chief Digi­tal Offi­cer sin­ce then? And what oppor­tu­nities and risks does he see for the future of Phoe­nix Con­tact?
The year 2020 mar­ked a tur­ning point for Phoe­nix Con­tact. Becau­se after many years of con­ti­nui­ty, the manage­ment team of the Blom­berg-based glo­bal mar­ket lea­der is chan­ging. Pro­fes­sor Gun­ther Olesch left the com­pa­ny for rea­sons of age, Roland Bent (CTO) announ­ced his depar­tu­re in mid-2021. And no less than four new per­so­na­li­ties have sin­ce streng­t­he­ned the top manage­ment team. In a loo­se sequence, we intro­du­ce the­se "new" mem­bers of the manage­ment.
UPDATE: Mr. Pos­sel-Döl­ken, you have been with Phoe­nix Con­tact sin­ce 2008. Tell us what pro­fes­sio­nal sta­ti­ons you have com­ple­ted befo­re your task with us?
I stu­di­ed mecha­ni­cal engi­nee­ring at RWTH Aachen Uni­ver­si­ty from 1994 to 1999, majo­ring in pro­duc­tion engi­nee­ring. I had the chan­ce to go to Tsinghua Uni­ver­si­ty in Bei­jing for a year as a guest rese­ar­cher befo­re I did my doc­to­ra­te back in Aachen. The topic was soft­ware deve­lop­ment of con­trol sys­tems for machi­ne tools in mecha­ni­cal engi­nee­ring.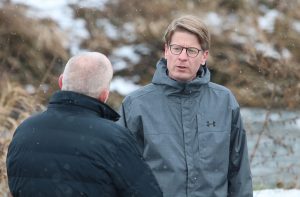 UPDATE: So first a pure­ly aca­de­mic care­er?
Alt­hough I was also active in tea­ching, I have always been more of a prac­ti­tio­ner who, among other things, was also active in busi­ness pro­cess manage­ment for many years. As a full-time sci­en­tist, I then worked in the Machi­ne Tool Labo­ra­to­ry WZL. The WZL is very prac­tice-ori­en­ted, so my first pro­ject was the deve­lop­ment of a plan­ning sys­tem for a fle­xi­ble manu­fac­tu­ring sys­tem in the air­craft indus­try in Cana­da.
UPDATE: That sounds very exci­ting. Why then the chan­ge to the free eco­no­my?
It was. Most recent­ly, I was mana­ging direc­tor of the Ger­man Clus­ter of Excel­lence "Inte­gra­ti­ve Pro­duc­tion Tech­no­lo­gy for High-Wage Coun­tries. That was about pro­duc­tion tech­no­lo­gy on a glo­bal sca­le, in which nume­rous part­ners from indus­try were also invol­ved.
At some point, howe­ver, it was time for a chan­ge, becau­se a sci­en­ti­fic care­er was not real­ly my thing, even though it was a nice time.
UPDATE: How did the con­tact with Phoe­nix Con­tact come about?
Of cour­se, I alrea­dy knew Phoe­nix Con­tact as one of the lea­ding play­ers in auto­ma­ti­on tech­no­lo­gy. Phoe­nix Con­tact was one of the pioneers when it came to the topic of wire­less in indus­try. Phoe­nix Con­tact was also one of the first to crea­te an envi­ron­ment for pro­gramming con­trol sys­tems with high-level lan­guages when it came to IT-powe­red auto­ma­ti­on. We have mol­d­ed this into PLCnext in such a way that it is real­ly fun today.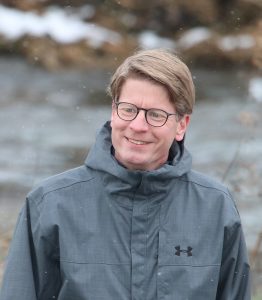 UPDATE: So dream desti­na­ti­on East West­pha­lia?
(laughs) Well. In 2007, at a mecha­ni­cal engi­nee­ring con­gress in Ber­lin, Mr. Has­se per­sua­ded me over cof­fee to drop by Blom­berg after all. The East West­pha­lia regi­on was not at the top of my list of desti­na­ti­ons, I'll be honest. But I'm a West­pha­li­an by fami­ly back­ground, I can play Dop­pel­kopf and I also go down to the cel­lar to laugh (broad smi­le). When my wife sat with me in a café in Det­mold on a gloo­my Novem­ber day and said she could ima­gi­ne a life here, the mat­ter was deci­ded. I then star­ted in 2008.
UPDATE: But you did­n't start in auto­ma­ti­on deve­lop­ment?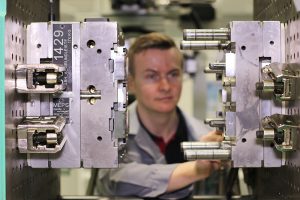 Right. I spent the first few years in the inter­nal machi­ne and tool con­struc­tion depart­ment. This job gave me the oppor­tu­ni­ty to work on a wide ran­ge of topics with many col­leagues in dif­fe­rent are­as of the com­pa­ny, which gave me a good over­view. Equip­ment manu­fac­tu­ring may not sound very sexy, but at Phoe­nix Con­tact it is a real high-tech for­ge.
For examp­le, I was the­re at the begin­nings of the zinc die cas­ting pro­duc­tion, which is now loca­ted in Pader­born. At that time, this was a long-che­ris­hed wish of Klaus Eisert: A real con­nec­tion tech­no­lo­gy com­pa­ny must have its own found­ry. In addi­ti­on, we star­ted working on auto­ma­ti­on in switch­ge­ar con­struc­tion at that time.
UPDATE: But that was­n't all, other­wi­se we would­n't be doing this inter­view.
With the topic of pro­duct lifecy­cle manage­ment came a new task. I thus slip­ped into the area of Cor­po­ra­te Tech­no­lo­gy. In the end, I beca­me head of Cor­po­ra­te Tech­no­lo­gy and Value Chain. This was fol­lo­wed by IT topics rela­ting to pro­duct data and topics such as store floor manage­ment. That led to unit manage­ment from 2016 to 2019.
And then the gen­tle­men of the manage­ment approa­ched me. Sin­ce August 2020, I have been a mem­ber of the manage­ment team mys­elf.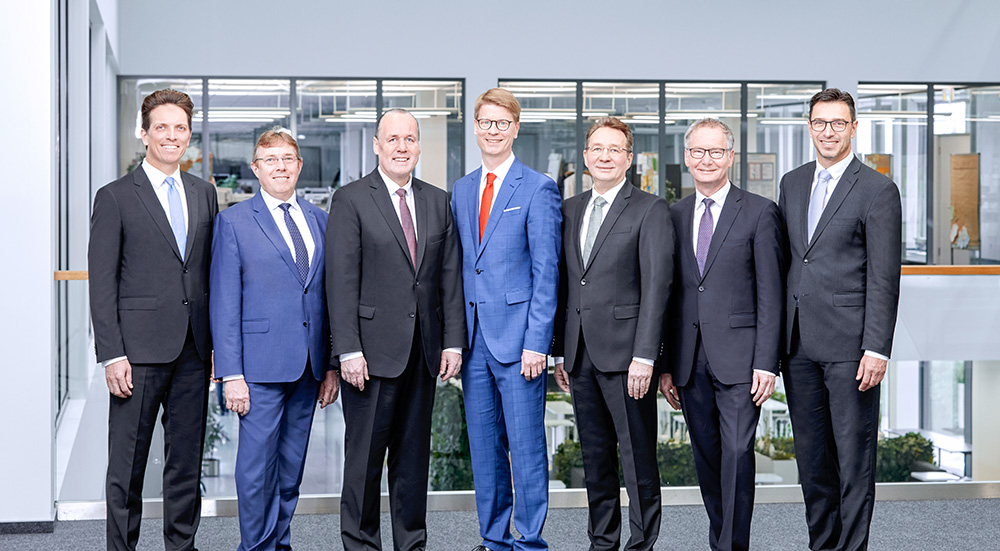 UPDATE: What has chan­ged for you?
Actual­ly, not that much, becau­se it was a smooth tran­si­ti­on. But I have also worked in the past rare­ly more than two years wit­hout chan­ges.
Of cour­se, some­thing has chan­ged in the way we deal with each other. Peop­le are sud­den­ly tal­king to me as one of the mana­ging direc­tors, I can tell. In this role, you have to think three times about what you say. Peop­le lis­ten much more care­ful­ly and inter­pret three times more into what I say. That's a chan­ge, of cour­se.
UPDATE: Which are­as are new in your respon­si­bi­li­ty?
I am respon­si­ble for the Digi­tal Pro­cess and Solu­ti­ons unit. This is a new orga­ni­za­ti­on that has been set up as a cen­tral func­tion in the area of busi­ness pro­cess manage­ment. Our IT is part of it, plus the area of digi­tal custo­mer inter­ac­tion from the e‑shop to online mar­ke­ting.
In addi­ti­on, the­re are cen­tral tasks in the area of stan­dar­di­za­ti­on. For examp­le, I am invol­ved in the natio­nal Indus­try 4.0 plat­form, whe­re I rep­re­sent the inte­rests of Phoe­nix Con­tact. With the depar­tu­re of the cur­rent CTO Roland Bent, I will be taking over our IP Manage­ment team from March of this year.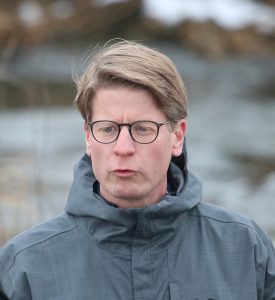 UPDATE:How do you get all the­se tasks into your sche­du­le?
The time load has always been high. But some­ti­mes this func­tion is also about clea­ring your head to think things through. The­re has to be time for that. It's not about mee­ting as many dead­lines as pos­si­ble or working through all the files. You can only lead if you don't do ever­ything yours­elf, but are also able to dele­ga­te sen­si­b­ly.
Tra­vel will cer­tain­ly beco­me more important in the post-Coro­na era. I have been to our sites regu­lar­ly, espe­ci­al­ly in the USA and Chi­na. But in the future, I will have more fre­quent appoint­ments that are not direc­t­ly rela­ted to our pro­duc­tion at the sites.
UPDATE: What are your upco­m­ing tasks of the future? What do you find exci­ting?
Of cour­se, I'm inte­rested in topics like digi­tal trans­for­ma­ti­on and the asso­cia­ted inter­nal pro­cess and IT infra­st­ruc­tu­re, digi­tal pro­duc­ts and ser­vices. That's what I'm pas­sio­na­te about.
UPDATE: What are the chal­len­ges of the future for Phoe­nix Con­tact?
When I look back over the last few years, I see incredi­ble oppor­tu­nities in so many are­as. The big­gest chal­len­ge, the­re­fo­re, is actual­ly to deci­de what NOT to do.
This is a beau­ti­ful, but also dif­fi­cult task. Becau­se our activi­ties are wide­ly scat­te­red. The­re are tech­no­lo­gy uphea­vals ahead, for examp­le in e‑mobility or rege­ne­ra­ti­ve ener­gies. If you think alo­ne that we are rep­re­sen­ted ever­y­whe­re with our pro­duc­ts, sys­tems and con­trol cabi­nets in the boo­m­ing mar­kets of wind and solar, then the­se are not exac­t­ly dark clouds on the entre­pre­neu­ri­al hori­zon.
The task in manage­ment is not to open up every mar­ket we could. Alt­hough it is temp­t­ing and the pro­s­pec­ts are almost end­less. Becau­se that would sim­ply over­tax our forces, tho­se of our 17,600 employees. For us, it's not a ques­ti­on of clo­sing sites or cut­ting staff. Our pain will be having to say no some­ti­mes. No mat­ter how fan­tastic the pro­s­pect.
To some extent, this is reflec­ted in my per­so­nal area of respon­si­bi­li­ty. We do hold a lot of resour­ces. But if we were to tack­le all the high­ly inte­res­ting topics at once, we would also sink. Deci­ding what not to do is also my own per­so­nal new chal­len­ge.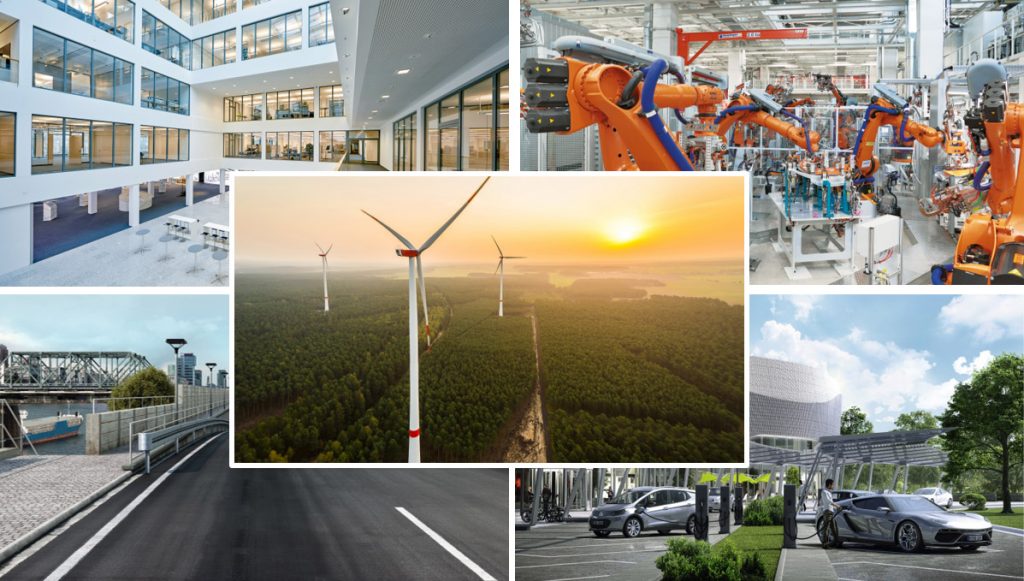 UPDATE: What role will Phoe­nix Con­tact play against the back­drop of the All Elec­tric Socie­ty the­me?
In the end, with the size of com­pa­ny we have today, we also have to take on a soci­al role. This is also a first step in focu­sing. If we are faced with the choice of beco­m­ing invol­ved in indus­tries that are ten­ding toward the end of their life cycle or in future fields such as rene­wa­ble ener­gy genera­ti­on or the hydro­gen eco­no­my, then we will focus on the sustainab­le issu­es in the future.
Our pro­duc­ts play an important role as tech­ni­cal enab­lers in many fields of app­li­ca­ti­on and indus­tries. Against the back­drop of the All Elec­tric Socie­ty, we will focus our deve­lop­ment work in the future on are­as whe­re the­re is a direct link to important sustai­na­bi­li­ty goals.
UPDATE: How do we pro­ceed in mar­kets that opt for fos­sil ener­gies or nuclear power? Are we actual­ly fore­go­ing sales?
Nuclear power is very important in Chi­na or Fran­ce, for examp­le, and the oil and gas indus­try in the USA. But things are chan­ging the­re, too. Sustai­na­bi­li­ty, for examp­le, is a high prio­ri­ty in the upco­m­ing five-year plan in Chi­na. Like­wi­se, lar­ge com­pa­nies in the oil and gas busi­ness have star­ted to adapt to the chan­ge and are try­ing to deve­lop new busi­ness are­as.
If we look into the cir­cle of Phoe­nix Contact's glo­bal exe­cu­ti­ves, i.e. the cir­cle of tho­se respon­si­ble in the respec­tive coun­tries, then we natu­ral­ly have peop­le the­re who are attrac­ted by Phoe­nix Contact's way of thin­king, i.e. who rep­re­sent rather pro­gres­si­ve atti­tu­des. This enthu­si­asm is part of our entre­pre­neu­ri­al DNA.
And yes, we will also for­go sales in case of doubt.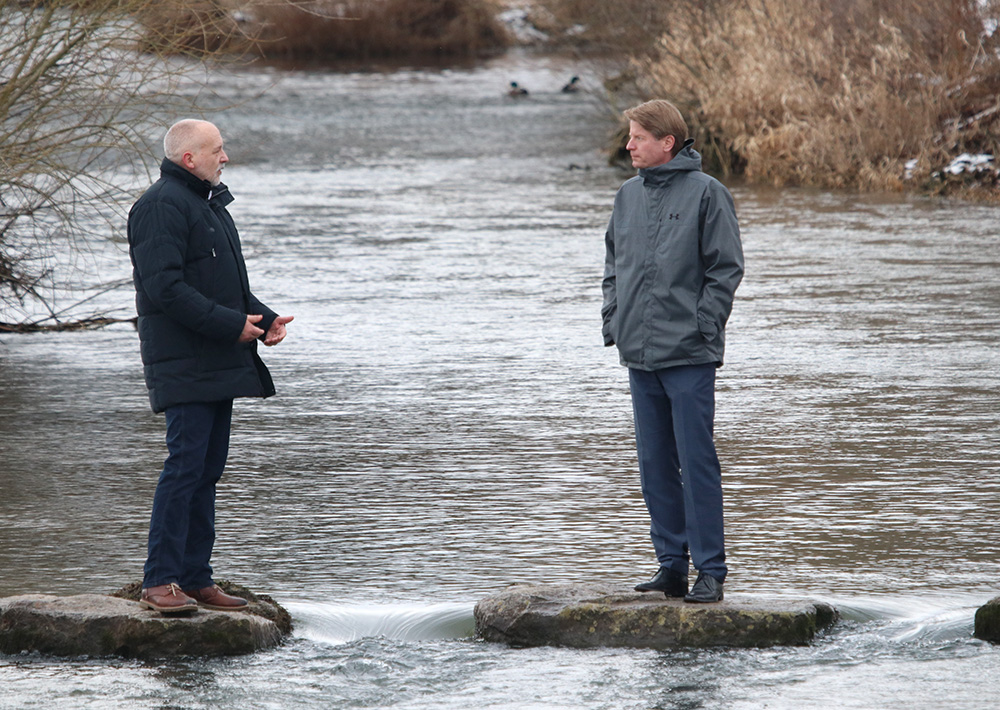 This post is also avail­ab­le in:

Deutsch