Lukas Schefer and Manuel Behlen dared to get close to the really fat pachyderms in the African bush. And thanks to LoRaWAN and Phoenix Contact technology, they haven't lost contact with the horned beasts even from their desks at home.
You can still hear the excitement in Manuel Behlen's voice when he thinks about his first up-close encounter with one of the most dangerous animals in Africa. It is better not to encounter a bad-tempered 3600-kilo rhino on foot. And the gray horned beasts are usually in a bad mood when humans approach them.
And Manuel and his Swiss Phoenix Contact colleague Lukas have to get to work on the rhino. They want to put a solid leather cuff around the rhino's leg. A transmitter and a battery are attached to the cuff. They will be used to monitor the animal's location. And preferably for months, so as not to stress the animals unnecessarily.
To get to the rhino, a logistical feat is necessary. "First, the rhinos have to be tracked down in off-road vehicles and on foot. If one has been spotted, the vet flies off directly by helicopter or sets off by off-road vehicle. Until the doctor arrives on the scene, the rhino is monitored by rangers or with a drone. When the vet arrives, he shoots the colossus with a tranquilizer dart."
From Africa to the Home Office
When the two of them are not on the trail of wild animals, they go about their work at Phoenix Contact. Manuel works in Bad Pyrmont as a software developer in Vertical Market Management on smart city solutions for the future. Lukas is Swiss and works there at Phoenix Contact in Tagelswangen, about 20 kilometers north of Zurich, as a project manager for buildings, automation, tunnels and Smart City.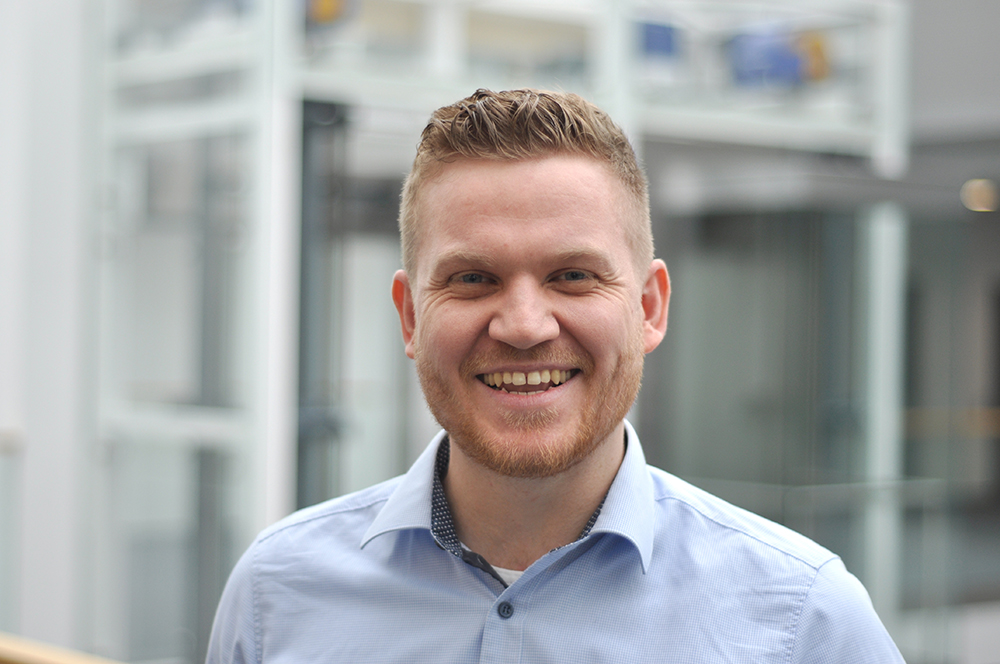 Lukas has always been fascinated by distant countries. His first trips to the African continent never left him. At the same time, he began to get involved in volunteer work at an early age. He completed training as a field guide in a private park next to Kruger National Park, in northeastern South Africa. Since then, he has worked as a volunteer ranger during his vacations.
Low energy, long service life
When Manuel and his team started controlling street lighting via radio, Lukas' interest was piqued. "I learned a lot about LoRa and its communication," Lukas Schefer tells us in the interview. LoRaWAN is a radio network that works over long distances while consuming very little energy. "This is exactly what is needed in Africa in places where there is no infrastructure." That's how Lukas came up with the idea of setting up the LoRa network in the park to monitor rhinos with it to protect them from poaching. When Lukas asked if Manuel would like to support him in his rhino protection project in Africa, he didn't hesitate for long: "I said yes straight away."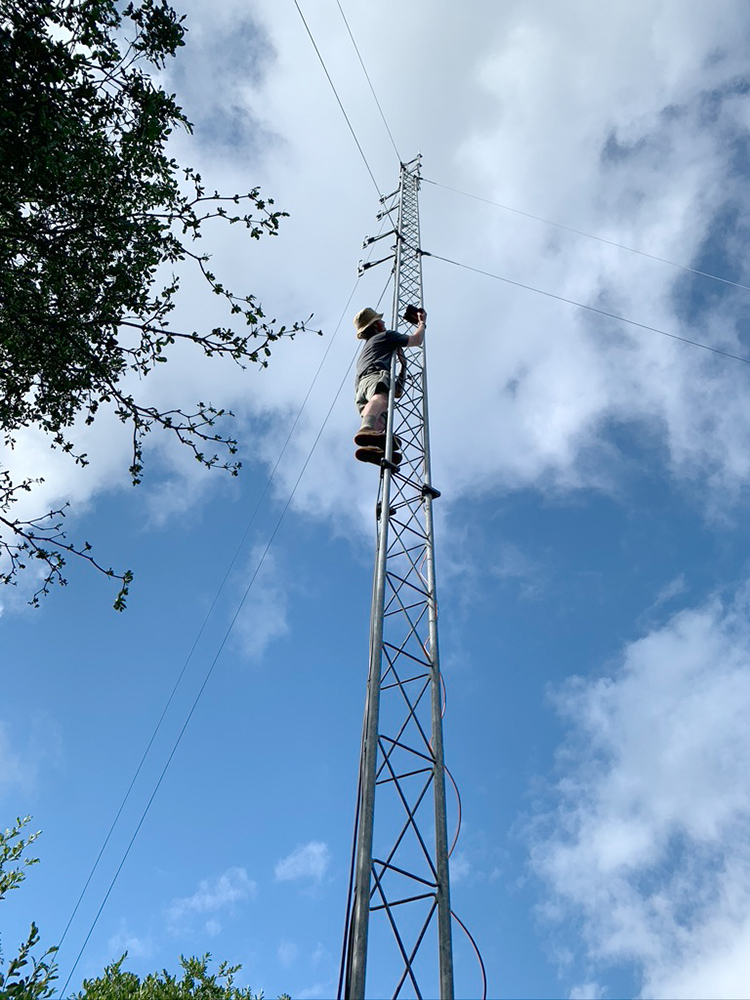 To this end, Lukas and his team first set up the radio network. In the second step, transmitters for the rhinos were built and tested. LoRaWAN saves costs and energy and can be used in many different areas. Water levels, level indicators and park monitoring can all be implemented with LoRa. "We used to have to drive over three hours to check the fence for voltage. Now, if we have a malfunction, we get a message directly on our cell phone," Lukas reports. The money saved can in turn be used for nature conservation and monitoring animals.
New business areas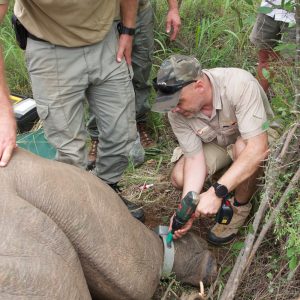 Lukas and Manuel see great potential in radio communication technology. "Phoenix Contact can develop very positively in the direction of these new business fields in the future." In this regard, they see a variety of areas of application. For one thing, expanding the technology to other animals is possible. "I already have contact with manufacturers and researchers who are developing LoRa implants for orangutans. If it works on rhinos, why wouldn't it work on another animal?"
But the technology is not only of interest directly on the animal. "Many farms and reserves protect their grounds with tens of kilometers of fences, for example against wild elephants or poachers. If these fences are damaged, employees have to travel for hours or sometimes even days to find the damaged areas and repair the fence. There are no roads in the wilderness. Equipped with appropriate sensors, such fences could be monitored."
Manuel still likes to think back to his experiences in the South African bush, even though his next trip will probably be a while in coming. "At the moment, other projects are on the agenda for now. But if it fits and I'm needed, I'm ready at any time."
Rhinoceros bustle
With 35 degrees in the shade and beads of sweat on his forehead, tension and time pressure are in the air: "From then on, everything runs like a Formula 1 race," Lukas reports. "There is simply work to be done. Everything has to run smoothly and be precisely timed if Lukas and Manuel and their team are to fit a rhino in the bush of Africa with a foot sensor. From the moment the animal is anesthetized, it has a full eight minutes to attach the sensor to the pachyderm without any kind of danger to humans or animals. A team of ten to twenty people ensures that everything runs smoothly. One person takes care of the animal's blood pressure, another takes care of the oxygen supply, and still others ensure the safety of the entire team. Not exactly the most pleasant way to admire such a massive animal, but certainly one of the most spectacular.
For Manuel Behlen, the part-time ranger from Bad Pyrmont, the adventure in Africa is definitely something special, because whether tunnel lighting or Smart City – rhinos he is unlikely to encounter again.
(Paula Meier Galbete)