Is data the new raw mate­ri­al? Natu­ral­ly, the finis­hed pro­duc­ts con­ti­nue to gene­ra­te added value in the pro­cess indus­try. Howe­ver, new net­wor­king pos­si­bi­li­ties are enab­ling increa­singly intel­li­gent and reli­able pro­ces­ses. BASF is one of the dri­vers behind this deve­lop­ment.
An inter­views with Dr. Bernd Bess­ling, Seni­or Vice Pre­si­dent of the Cen­ter of Tech­ni­cal Exper­ti­se, BASF SE.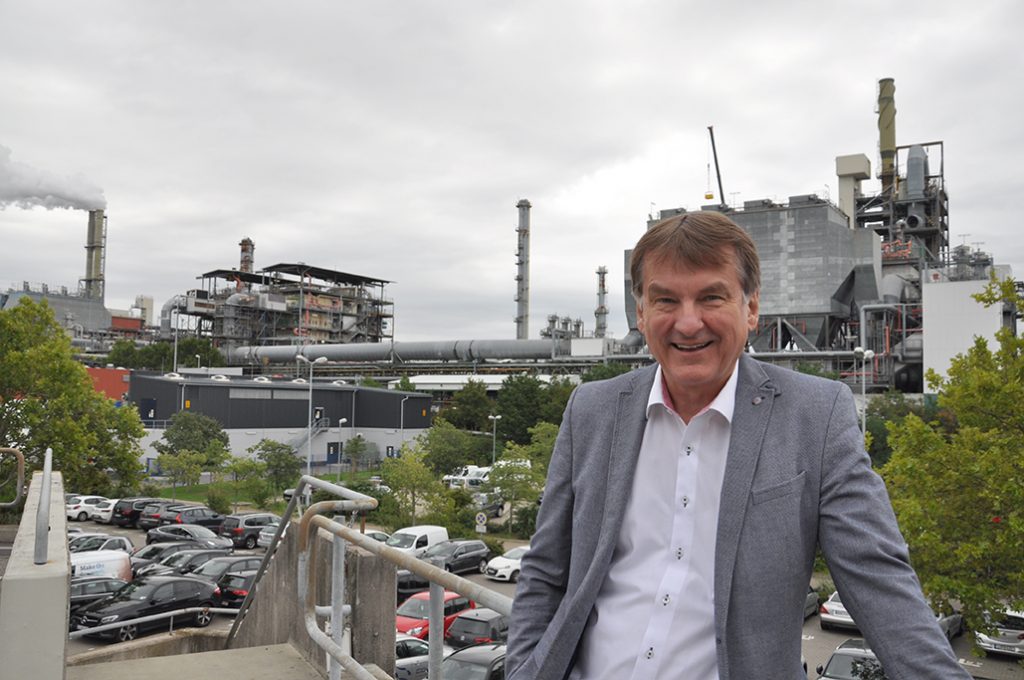 UPDATE: Dr. Bess­ling, whe­re exac­t­ly are we?
We are in the Relia­bi­li­ty Cen­ter. The name says it all: relia­bi­li­ty is our pri­ma­ry objec­tive. In order for us
to main­tain an over­view of the ope­ra­ting sta­tes, we moni­tor, collect, and eva­lua­te the data gene­ra­ted by our sys­tems all over the world here.
UPDATE: Do you real­ly have access to sen­sor data gene­ra­ted around the world?
(smi­ling) Yes, we do. Howe­ver, data alo­ne does not gua­ran­tee a suc­cess­ful pre­dic­tive main­ten­an­ce pro­gram. The intel­li­gence lies in the models for the machi­nes and devices that are moni­to­red in the Relia­bi­li­ty Cen­ter. Of cour­se, the focus is on the pro­duc­tion-cri­ti­cal sys­tems. We moni­tor the­se sys­tems prac­ti­cal­ly in real time. In order to be able to inter­vene in pro­duc­tion pro­ces­ses in good time, we deve­lop com­mu­ni­ca­ti­on models and pro­ces­ses that are necessa­ry for this real-time moni­to­ring.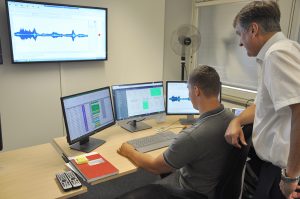 UPDATE:  What does that requi­re?
Data. The data has to be avail­ab­le. And data collec­tion has to be cost-effec­tive and reli­able. This will be the pre­re­qui­si­te for suc­cess­ful pro­duct deve­lop­ment in the future. By net­wor­king our sys­tems, we are secu­ring decisi­ve com­pe­ti­ti­ve advan­ta­ges. For this rea­son, bet­ter, more secu­re, and more power­ful net­works are extre­me­ly important for us.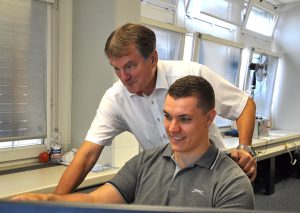 UPDATE: Does this only app­ly to new sys­tems?
No. Our exis­ting sys­tems in par­ti­cu­lar have to be con­nec­ted. And we have to be able to do this in an
eco­no­mic and decen­tral man­ner in the respec­tive faci­li­ties. At the same time, the infor­ma­ti­on has to be stan­dar­di­zed. This means it has to be pre­pa­red in such a way that we can use it any­whe­re in the world. Gre­at pro­gress has been made in this area thanks to NOA. NOA is the pre­re­qui­si­te for stan­dar­di­zed data acqui­si­ti­on and the cor­re­spon­ding effi­ci­en­cy.
UPDATE: Net­works, big data and com­mu­ni­ca­ti­on – this brings us nice­ly to 5G.
That's right – we want to lead the way in the pro­cess indus­try. 5G enab­les fast and fle­xi­ble access to lar­ge amounts of data. We have alrea­dy gai­ned a gre­at deal of expe­ri­ence through the deve­lop­ment of our own mobi­le data net­works. For examp­le, here in Lud­wigs­ha­fen we move our tank con­tai­ners auto­no­mously from the port to the respec­tive plants, and we are still using 4G/LTE.
The suc­cess of the­se ope­ra­ti­ons has con­vin­ced us to con­ti­nue to for­ge ahead with 5G, and to build our own net­work at the Lud­wigs­ha­fen faci­li­ty.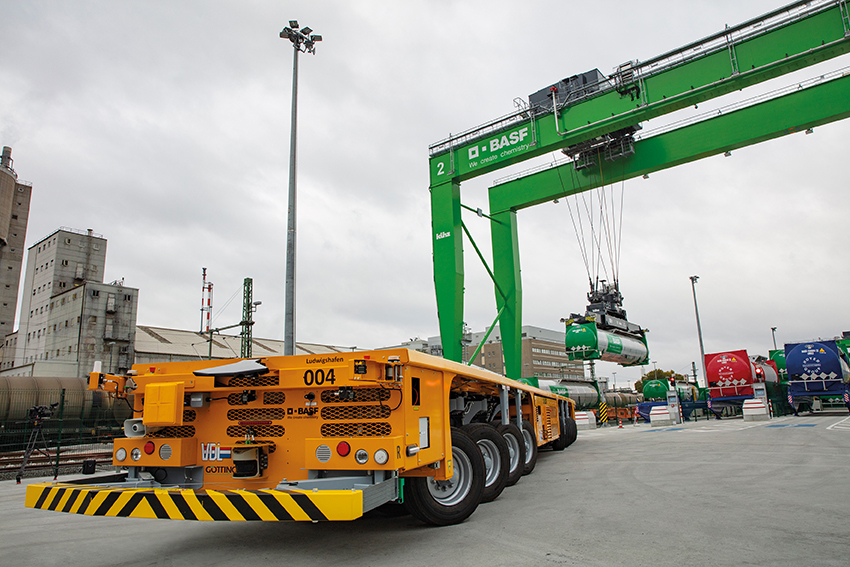 UPDATE: Let's talk about secu­ri­ty – how are you tack­ling with the chal­len­ges of glo­bal plant con­trol in con­flict with IT secu­ri­ty?
We are working very clo­se­ly on this issue through our invol­ve­ment in the NAMUR working groups. Tog­e­ther, we draf­ted recom­men­da­ti­ons for auto­ma­ti­on sys­tems ear­ly on that have sin­ce beco­me the indus­try stan­dard.
In gene­ral, it has been demons­tra­ted that secu­ri­ty sys­tems are only tru­ly effec­tive if they are inte­gra­ted into the auto­ma­ti­on pro­cess right at the begin­ning when plan­ning new sys­tems, rather than intro­du­ced sub­se­quent­ly.
This post is also avail­ab­le in:

Deutsch