Ame­ri­ca has always been a land of con­trasts. Whe­re is the mother­land of auto­mo­ti­ve mass pro­duc­tion hea­ding? With Vin­ce Cario­ti, Phoe­nix Con­ta­ct has an abso­lu­te insi­der in its ranks. And we have an ide­al inter­view partner.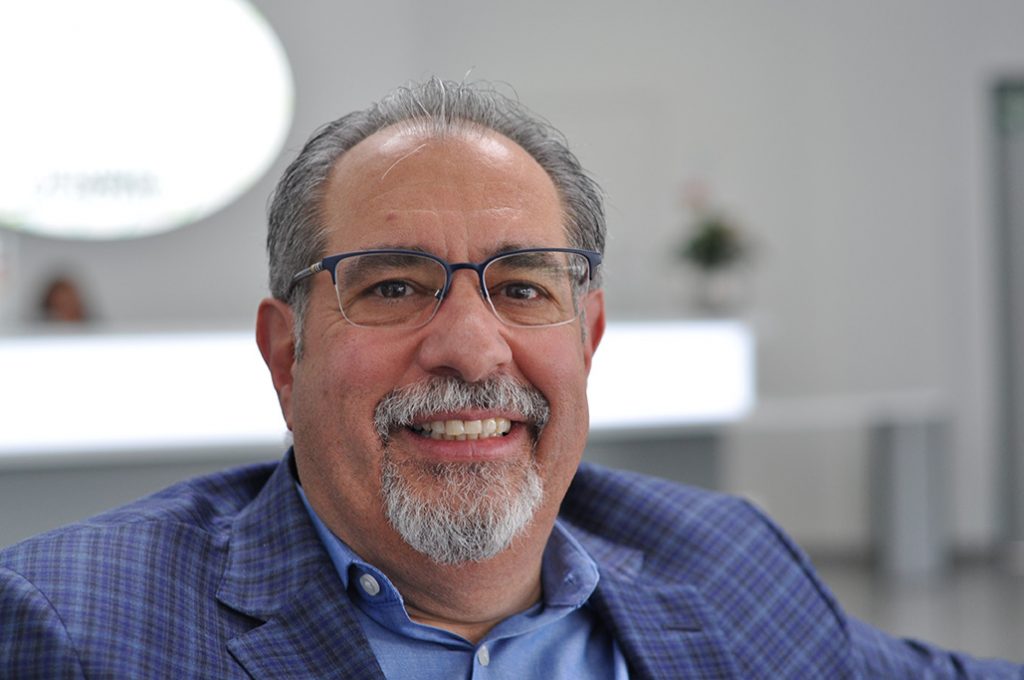 As Direc­tor E‑Mobility North Ame­ri­ca, Vin­ce Cario­ti is very clo­se to the pul­se of the Ame­ri­can auto­mo­ti­ve indus­try. And even a prime examp­le of the "Ame­ri­can Way of Dri­ve": The 60-year-old mana­ger pas­sio­na­te­ly dri­ves Ger­man sports cars with a Bava­ri­an flair, but also strolls the high­way in a Hemi-V8 old style.
UPDATE: Hel­lo Vin­ce, tell us about your pro­fes­sio­nal expe­ri­ence and what your tasks are at Phoe­nix Contact.
I have been working at Phoe­nix Con­ta­ct for 22 years. I am an engi­neer by tra­de, but have been working on sub­jects such as electri­cal design, soft­ware, and even hard­ware for a long time. Over the cour­se of my pro­fes­sio­nal life, howe­ver, my tasks have beco­me ori­en­ted more towards manage­ment and busi­ness deve­lo­p­ment. At Phoe­nix Con­ta­ct, I am cur­r­ent­ly respon­si­ble for the deve­lo­p­ment and estab­lish­ment of our e‑mobility solu­ti­ons in the North Ame­ri­can mar­ket, that is to say Cana­da, United Sta­tes, and Mexico.
UPDATE: You come from the coun­try of the big block, V8, mus­cle cars, pick-ups, and cheap gas. Howe­ver, at the same time Tes­la is showing the rest of the world what the pos­si­bi­li­ties of e‑mobility are. How does e‑mobility fit into the Ame­ri­can way of life?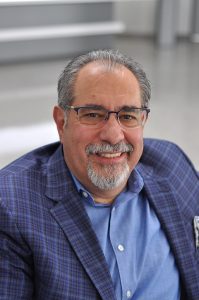 First of all, I have to say that it was inde­ed the entre­pre­neur Elon Musk who was the first to serious­ly con­front us with the sub­ject of e‑mobility in North Ame­ri­ca, by a long shot. He con­ti­nues to domi­na­te the mar­ket with Tes­la. The Model 3 is the best-sel­ling electric car in the USA.
The­re are dis­tinct dif­fe­ren­ces in terms of mobi­li­ty. Natu­ral­ly, the peop­le on the West Coast are fur­ther ahead than tho­se in the Mid­west. But the lar­ge car makers are inves­ting signi­fi­cant resour­ces into dri­ving this sub­ject for­ward.
Howe­ver, the­re is still a lot of catching up to do, espe­cial­ly in terms of infra­st­ruc­tu­re, i.e. char­ging. Bet­ween 80 and 90 per­cent of all vehi­cles are char­ged at home or during work, rather than at public faci­li­ties.
In fact, just one Ger­man manu­fac­tu­rer is spen­ding bil­li­ons on deve­lo­ping the infra­st­ruc­tu­re, in par­ti­cu­lar in the field of DC char­ging tech­no­lo­gy. This is not, howe­ver, ent­i­re­ly vol­un­ta­ry, but a part of the penal­ty impo­sed due to the die­sel scan­dal. Of cour­se, we still think big. But having said that, a ful­ly electric ver­si­on of the best-sel­ling vehi­cle in the USA, the F150 Pick­up, will be laun­ched soon (smi­ling to hims­elf).
Char­ging times, infra­st­ruc­tu­re, and a limi­ted choice of vehi­cles – this alter­na­ti­ve dri­ve tech­no­lo­gy still has a way to go. All of this will chan­ge in 2020, though. All of the big manu­fac­tu­rers have announ­ced new models for next year.

UPDATE: In Euro­pe, and abo­ve all in Ger­ma­ny, the car must be able to do ever­ything as the num­ber 1 choice of trans­port: the trip to the super­mar­ket, the dri­ve to work, but also the busi­ness trip and the road trip vaca­ti­on across Euro­pe.
The USA is an enor­mous coun­try. Two hea­vi­ly popu­la­ted coasts, with huge swa­thes of open land bet­ween. How do average Ame­ri­cans tra­vel from place to place? What modes of trans­port does they use? Are air­planes or trains an alternative?
The car is also the num­ber 1 means of mobi­li­ty in the USA. Think about how expen­si­ve it is when a fami­ly with two or three child­ren have to tra­vel. In this case, the car is by far the best value. And our public trans­port sys­tem, our infra­st­ruc­tu­re, is abys­mal, both bus and rail. This usual­ly lea­ves the car as the only opti­on.
But even here, we are see­ing the begin­nings of a para­digm shift. Youn­ger peop­le today are incre­a­singly tur­ning to Uber or car sharing models – the car is losing its signi­fi­can­ce. This in turn is chan­ging usa­ge beha­vi­or.
Inci­dent­al­ly, we are also working on the elec­tri­fi­ca­ti­on of hea­vy and light com­mer­cial vehi­cles. That is an enor­mous mar­ket – both here in the USA and globally.
UPDATE: Phoe­nix Con­ta­ct E‑Mobility in Ger­ma­ny and Phoe­nix Con­ta­ct E‑Mobility USA – what chal­len­ges are facing both companies?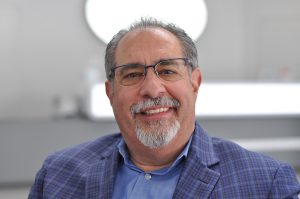 The deve­lo­p­ment of this tech­no­lo­gy is clear­ly con­trol­led and initia­ted here from Ger­ma­ny. As an auto­no­mous e‑mobility divi­si­on, we have only been pre­sent in the USA for two years so we have not been acti­ve in the US mar­ket for very long.
We do not work with our own deve­lo­pers in the USA. The Schie­der faci­li­ty in Ger­ma­ny works on deve­lo­p­ment. Of cour­se, we defi­ne our coun­try-spe­ci­fic requi­re­ments here, and then our Ger­man col­leagues imple­ment the­se requi­re­ments.
Loo­king to the medi­um-term, we need our own deve­lo­p­ment and pro­duc­tion in the US becau­se our mar­ket is huge. But this, of cour­se, is only my per­so­nal assessment.
UPDATE: Hybrid or ful­ly electric cars – which tech­no­lo­gies are cur­r­ent­ly lea­ding the way in the USA?

Per­so­nal­ly, my ten­den­cy is towards ful­ly electric cars. And Tes­la is very clear­ly set­ting the stan­dard. Natu­ral­ly, the­re are also pro­pon­ents of hybrid tech­no­lo­gies, in par­ti­cu­lar due to the issue of limi­ted ran­ge. But for me, this is merely a brid­ging tech­no­lo­gy.
Inci­dent­al­ly, tra­di­tio­nal engi­ne con­struc­tion is also cur­r­ent­ly under­go­ing a huge chan­ge in the USA. None of the lar­ge manu­fac­tu­rers are inves­ting in the deve­lo­p­ment and pro­duc­tion of new gas or die­sel power train sys­tems any more.
UPDATE: What kind of car do you dri­ve yourself?
A BMW M3. But we also have a 5.7 liter big block Che­vy in the gara­ge. For me per­so­nal­ly, the ran­ges are not real­ly ide­al yet. If ran­ges of 300 miles were pos­si­ble, and if manu­fac­tu­rers such as Mer­ce­des, Audi, and BMW are invol­ved, then it would be real­ly exci­ting for me.
Phoe­nix Con­ta­ct USA
Phoe­nix Con­ta­ct E‑Mobility
This post is also avail­ab­le in:

Deutsch