When it comes to sports and fun, a win that's fixed from the outset is boring. But when it comes to industrial security applications, a safe bet gets the heart racing. Is the new Smart Camera Box just such a winner?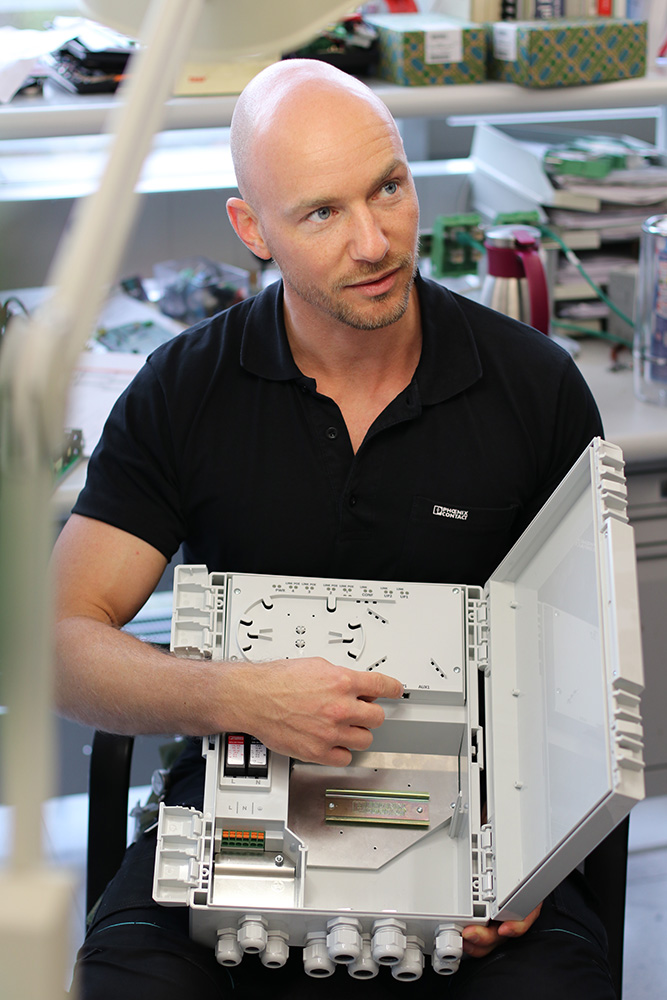 The telephone in the editorial office rang up a storm a few weeks ago. On the other end, a colleague asked, "The next issue is about security, isn't it? We've got something really great." Aha, something really great, is what this writer thinks. "Yes, a video box for image-based surveillance systems." Dear colleague, what's so exciting about a video terminal box? You can find wildlife surveillance cameras for 50 euros on Amazon. They even have Wi-Fi. "But this is quite different. Why don't you meet with one of the colleagues who developed the box?"
Industry needs it tangible
No sooner said than done – a few days later, we meet with Product Manager Tommy Göring for an on-site appointment. But before we get a demonstration of the advantages of the handy gray box in the outside world, the expert has to briefly explain how Phoenix Contact stumbled upon the topic of video. "It's not hard at all. We've been active in equipping Ethernet networks for a long time. And from time to time, we received inquiries about whether our media converters weren't also suitable for gigabit data transmission. But the automation engineer doesn't really need that with his small amounts of data. So we looked at what was actually being transmitted. And determined that high-quality video cameras also have an RJ45 socket for standard Ethernet. And that's where the requests came in."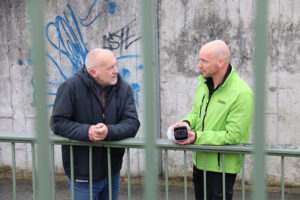 The research quickly revealed that video cameras themselves are not a field for Phoenix Contact, as the technology is extremely fast-moving. "However, with our Smart Camera Box, we've established a connection between the camera and the video center. Future-proof and complete." The expert for the Industrial Communication Interface division emphasizes that normally, extra control cabinets have to be built for the cameras in a video surveillance system, equipped with individual solutions from various manufacturers, and then installed by two technicians.
"We can do better. So we started developing our solution about a year and a half ago." Tommy Göring opens the box. "First of all, it is protected according to IP65 and IP67, so it will remain leak-proof for years. And in temperatures from -40°C to +70°C, nearly everywhere." The smart box is powered by a 230 V connection, which is then forwarded to the cameras via Power over Ethernet, a combined power and data cable.
Connections abound
The electronic interior and the connected camera are protected from spontaneous surprises from the power grid by means of plug-in and exchangeable lightning protection elements from the company's own Trabtech surge protection product line. "They also send what is called an SNMP message to the video center when triggered by lightning or overvoltage." If bad guys tamper with the housing, special proximity sensors will ensure that another alarm is triggered in the control center. So the Smart box can communicate.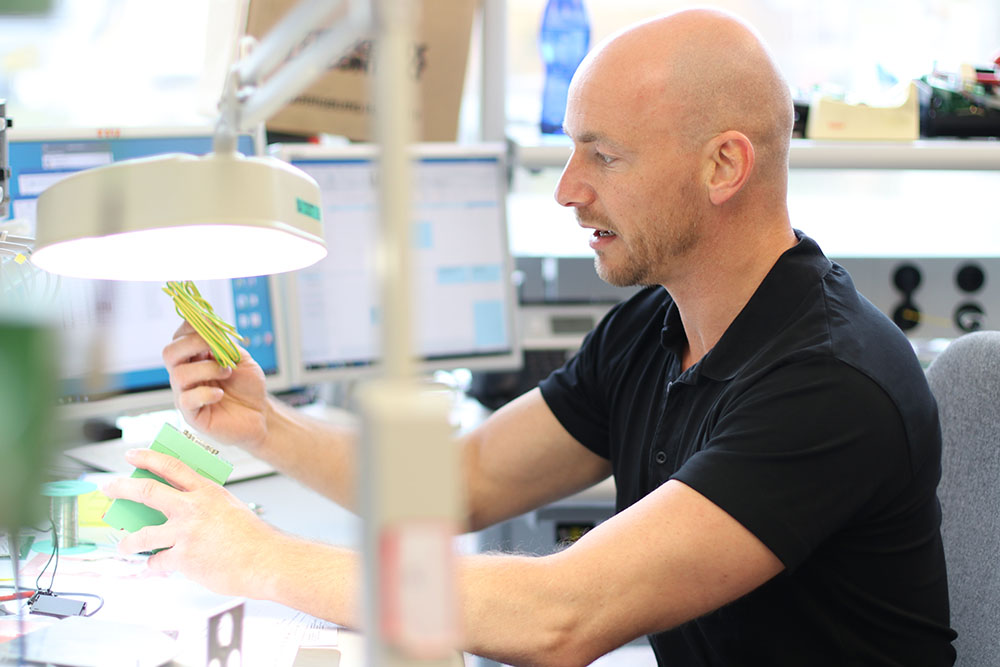 The data usually reaches its recipient in the control center via fiberglass, particularly over long distances. "For this purpose, the box has its own light wave splice cassette. Here, fiberglass can be connected and fitted with a plug so that the camera cable only has to be plugged in."
If, on the other hand, the video camera is located close to the control center, a standard Ethernet cable can also be connected. And if the Smart Camera Box is to be integrated into an existing older network, then the possibility of using a two-wire line, such as a coaxial cable, to connect it to the modern Ethernet world is also being considered.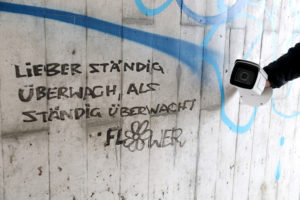 Speaking of the modern world, "We're talking about highend video cameras. There's a lot more to it than just an optical module. In the meantime, they have become computers themselves, evaluating the images while they are still in the camera; in other words, they can detect when a person approaches the fence."
It's not a box, it's a device
"Up to four cameras can be connected to the box. We supply the required energy using the new Power over Ethernet standard IEEE 802.3bt, which permits significantly higher current strengths. It can also be used to drive motor-driven cameras." To get a view of every nook and cranny. It can even be illuminated if required. "We've also placed a top-hat rail. This is where our Wi-Fi access points or cellular routers find their place. A 24 V output is provided for the required energy."
The last and decisive trump card in terms of video communication is then played out onsite. Tommy Göring grabs a ladder, holds his box securely under his arm, and darts up the rungs. Above, he demonstrates how easily the box and camera can be connected and installed. "Thanks to our development of a special mast adapter, one installer is sufficient for the installation. It's usually a two-person job."
The Smart Camera Box, according to its official name, will be presented at the Hannover Messe 2020. And those who need to deal with the topic of video surveillance should have the patience to wait for the crisp winner and its delivery.
And many thanks to the colleague and her persuasiveness. My wildlife surveillance camera can't compete!