When a blank sheet meets inten­si­ve team­work – Minia­tu­ri­za­ti­on is a phe­no­me­non that has alrea­dy trans­for­med ent­i­re indus­tries. Ever more func­tions in ever smal­ler devices – some­thing that con­trol cabi­net manu­fac­tu­rers also want. At Phoe­nix Con­tact, they will find a who­le fami­ly of sur­ge pro­tec­tion devices with world-record dimen­si­ons. Deve­lo­ping the­se did, howe­ver, requi­re com­ple­te­ly new approa­ches.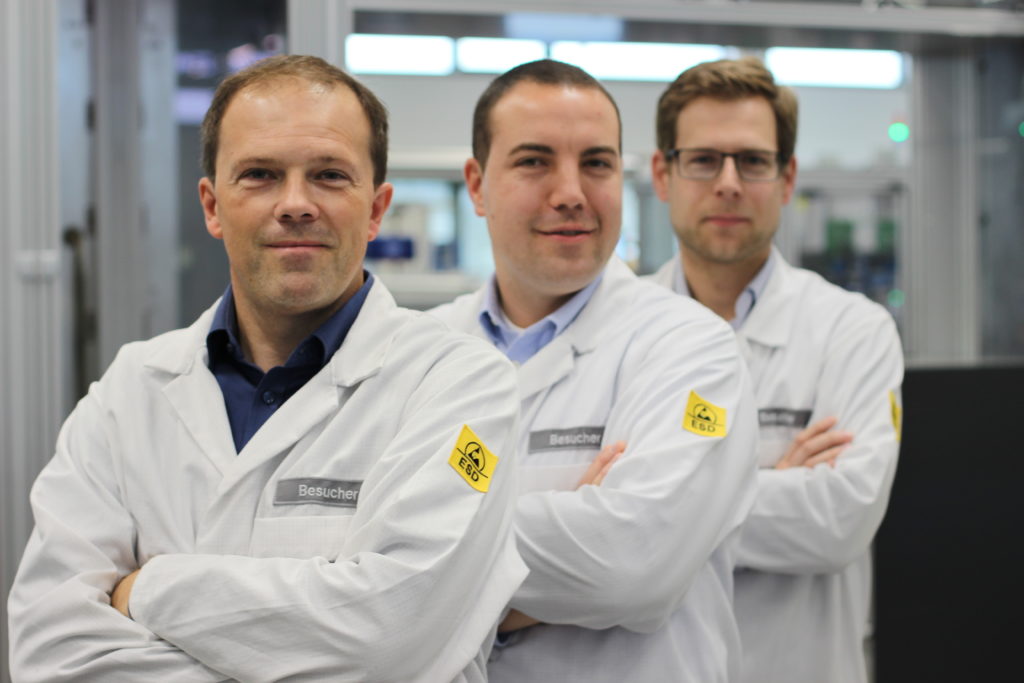 The Trab­tech col­leagues enjoy spe­cial sta­tus at Phoe­nix Con­tact in Blom­berg. They do not just occu­py one of the most modern office and labo­ra­to­ry buil­dings on the expan­si­ve cam­pus. If they want to crea­te a light­ning strike during one of their tests, they must first call the muni­ci­pal uti­li­ties in order to ensu­re that the­re are enough reser­ves flo­wing in the power lines – other­wi­se all the lights will go out in the small East West­pha­li­an town.
" We were able to and had to go com­ple­te­ly cra­zy. Wit­hout a
requi­re­ment spe­ci­fi­ca­ti­on. After all, we had to deve­lop an abso­lu­te cra­cker."


Thors­ten Heil, Pro­duct Mana­ger
For a good rea­son: Phoe­nix Con­tact is one of the lea­ding manu­fac­tu­rers of sur­ge pro­tec­tive devices in the world. The rea­son for this tech­no­lo­gi­cal­ly pionee­ring role: con­stant deve­lop­ment. Phoe­nix Con­tact has been pro­tec­ting the inte­riors of con­trol cabi­nets and machi­nes sin­ce 1983. With the Ter­mitrab com­ple­te pro­duct ran­ge, howe­ver, new ground has been bro­ken.
Reduc­tions down to world-record dimen­si­ons

Thors­ten Heil, Peter Berg, and Stef­fen Pfört­ner belong to the team that came tog­e­ther for the first time in 2012 with the goal of crea­ting space in the con­trol cabi­net. "We had been hea­ring this request from several of our custo­mers. It is a major trend in con­trol cabi­net manu­fac­tu­ring."
The ambi­tious frame­work con­di­ti­ons were quick­ly set: "We wan­ted to go down to a width of just 3.5 mil­li­me­ters. At the same time, the pro­tec­tive device nee­ded to be easy to main­tain in order to ensu­re a good level of con­ve­ni­en­ce for the instal­lers", exp­lains Peter Berg, one of the team's deve­lo­pers and desi­gners. Stef­fen Pfört­ner, also a deve­lo­per and respon­si­ble for the elec­tri­cal com­pon­ents, adds: "The fea­si­bi­li­ty of a final pro­duc­tion test was also very important from the start." Pro­duct Mana­ger Thors­ten Heil goes on to exp­lain: "But we quick­ly rea­li­zed that if we real­ly wan­ted to make the device drasti­cal­ly smal­ler, we would have to break com­ple­te­ly new ground."
But befo­re the haggling over tenths of mil­li­me­ters could begin, the frame­work con­di­ti­ons had to be crea­ted. "Here, Dr. Mar­tin Wet­ter, as the head of Trab­tech, was not only the initia­tor, but also the mode­ra­tor. He crea­ted the free­doms necessa­ry for us to real­ly be able to start with a com­ple­te­ly blank sheet." recalls Pro­duct Mana­ger Heil, still impres­sed. "We were able to and we had to go com­ple­te­ly cra­zy, wit­hout a requi­re­ment spe­ci­fi­ca­ti­on." Stef­fen Pfört­ner adds: "And we wan­ted to take advan­ta­ge of this and come up with an abso­lu­te cra­cker," and, grin­ning, he adds: "and we suc­cee­ded, too!"
After a six-month crea­ti­ve pha­se, a core team was estab­lished. The free­dom was also expres­sed in the working envi­ron­ment. "We moved into a lar­ge pro­ject office in the neigh­bo­ring pro­duc­tion faci­li­ty with the ent­i­re team. The team sat very clo­se­ly tog­e­ther. The spe­cia­lists came from all depart­ments, and so our work was com­ple­te­ly inter­di­sci­pli­na­ry."
Exch­an­ges across the desks, morning rounds, trans­pa­rent pro­ject plan­ning – the team grew very clo­se over the next two years. "The sys­tem con­cept, which we wan­ted to deve­lop from the start, was very important to us. Not just an indi­vi­du­al modu­le. And then the remo­te messa­ging func­tion across 40 sur­ge arres­ters. And the fle­xi­bi­li­ty of the con­nec­tion tech­no­lo­gy and inte­gra­ted func­tions."
Not a simp­le task: After all, the tar­ge­ted width of just three mil­li­me­ters was a revo­lu­tio­na­ry sca­le, even for low-pro­fi­le gas-fil­led sur­ge arres­ters. In the end, despi­te all of the tricks employ­ed, the nar­ro­west ver­si­on was 3.5 mil­li­me­ters, and six mil­li­me­ters for the rest of the Ter­mitrab com­ple­te fami­ly. "We had dis­cus­sions again and again, we were always loo­king for solu­ti­ons to pro­blems that aro­se. And we also some­ti­mes thought that we would fail." The detail-obses­sed experts plun­ged right down to the level of the plastic injec­tion pro­cess, and deve­lo­ped inno­va­tions tog­e­ther with the company's own tool buil­ders.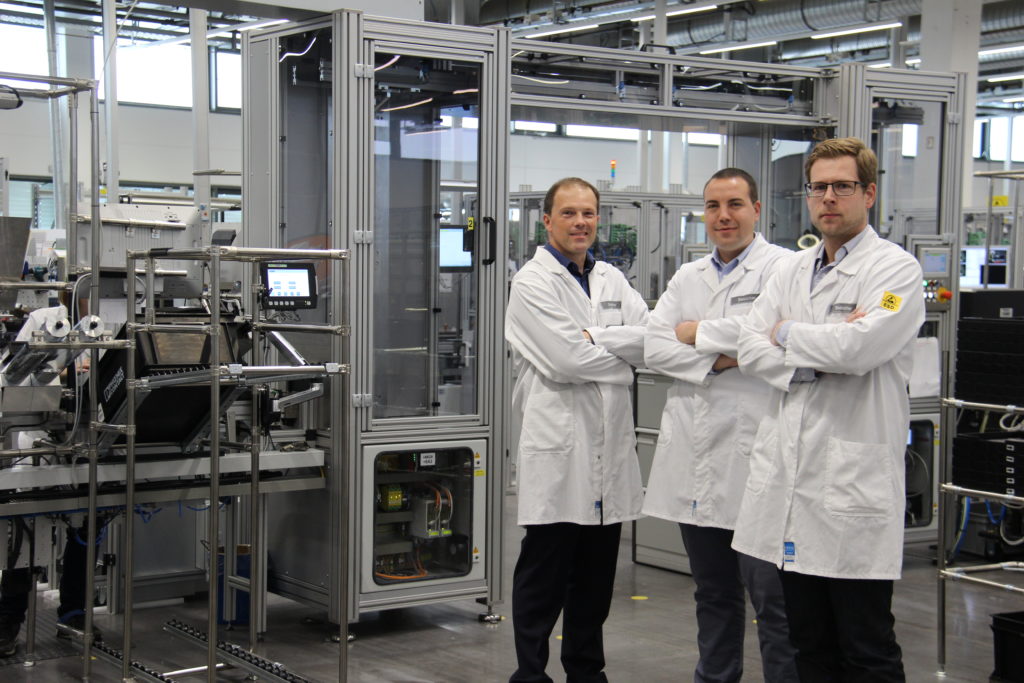 Even the sup­pliers were ama­zed by their depth of know­ledge: the words "We have never had a custo­mer who knows so much about our com­pon­ents" were echoed throughout the indus­try. The first reward for their efforts: The Ter­mitrab com­ple­te series was enn­o­bled by being inclu­ded in the company's High­light pro­gram, which freed up addi­tio­nal mar­ke­ting and deve­lop­ment resour­ces. Resour­ces that spur­red them on, becau­se the­re were still a lar­ge num­ber of appro­vals that nee­ded to be gai­ned.
"Inte­gra­ting all of the pro­per­ties was extre­me", says deve­lo­per Berg, "Plastics, metals, the influ­ence of tem­pe­ra­tu­re, gases, sal­ty air, and other envi­ron­men­tal fac­tors."
Suc­cess thanks to the sys­tem tool kit
The mar­ket launch in 2017 began with a ran­ge that alrea­dy inclu­ded 107 pro­duct ver­si­ons, all of them tested and appro­ved. The respon­se was enor­mous, right from the start. This accep­tan­ce on the mar­ket jus­ti­fies the effort, becau­se the sales of the­se super-nar­row sur­ge pro­tec­tive devices is well above plan. And the modu­lar sys­tem enab­les rapid respon­se times to spe­cial requests. Nar­row is inde­ed in demand!


This post is also avail­ab­le in:

Deutsch