The first station of the search for the digital twin leads us to Bad Pyrmont. There we meet Markus Becker. He is supposed to work with the twin …
The location of our printed circuit board and control production is in Bad Pyrmont. There Markus Becker heads the electromechanical development of the Interface Components business unit. This is the area in which the product structure is defined and the products are designed three-dimensionally. "But you won't find the twin here," the expert tells us as he welcomes us, taking the wind out of our sails. "Not all of it, anyway," he adds, comforting us.
Data sets made fit
"In addition to our development activities, our department combines a product's mechanical and electronic 3D data and enriches this data with additional information. This could be interfaces or functions for connections and tools that are needed during use or for assembly, but which were not created during the development process." In addition, Becker and his colleagues prepare the dataset in such a way that the resulting digital image is actually suitable for use in control cabinet manufacturing.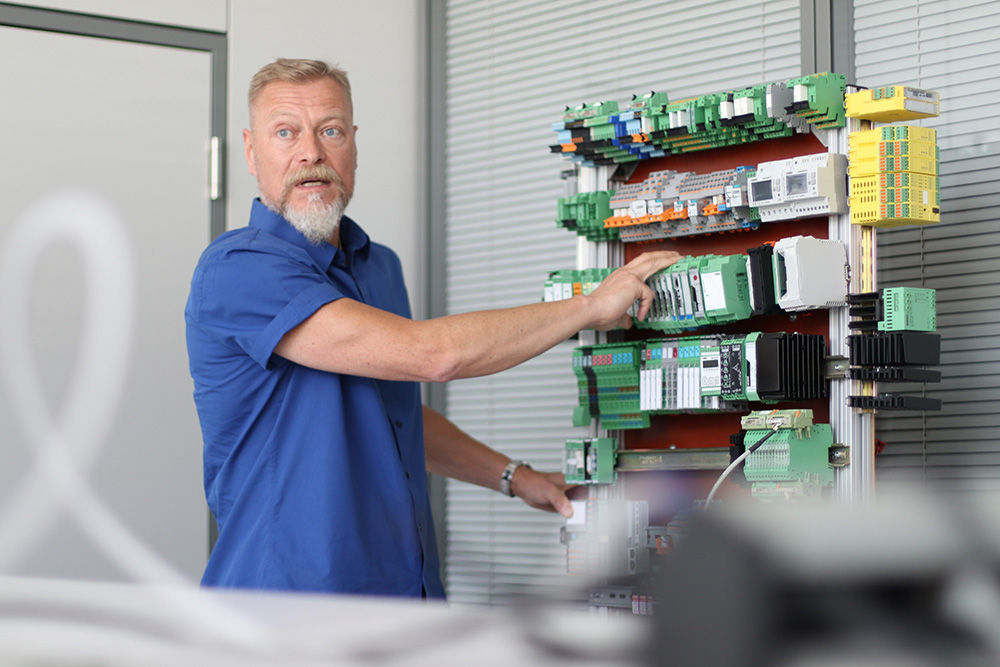 "We're talking about a marriage of datasets. Here, we also check for possible collisions, for correct connections and wiring instructions, and store circuit diagrams. In order to be able to check how many products fit on a rail, we also keep an eye on the DIN rail. These datasets are then sent to the customer, such as a control cabinet manufacturer, and also to our toolmaking and machine building department, which manufactures the parts and products necessary for production."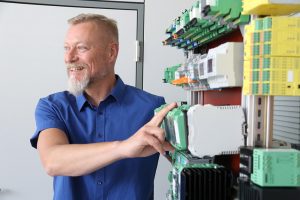 So why doesn't Markus Becker talk about a digital image of the product, that is to say, a twin? "The data has been around for a long time. It just had a different name. It is only recently that the data has started being enriched with additional information for subsequent processes and then linked."
We feed it
We train it
We control with it
We print with it
We've got it!
This post is also available in:

Deutsch