Any­bo­dy dealing with the topic of Indus­try 4.0 will, after just a short time, ine­vi­ta­b­ly encoun­ter the digi­tal twin. This refers to the digi­ta­li­zed image of a real object or pro­cess. We set out to track down this omin­ous twin and fol­lo­wed it all over Phoe­nix Con­tact.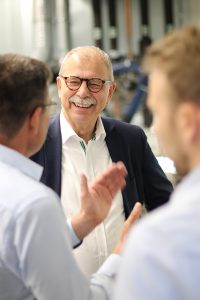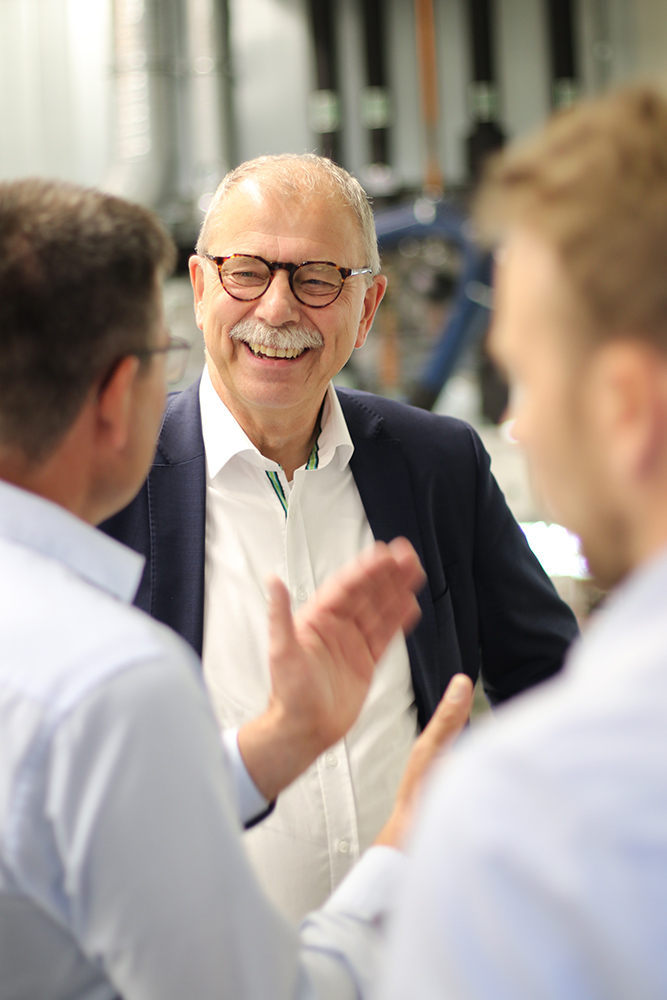 Frank Knaf­la is an Indus­trie 4.0 expert. For many years, he has been active at Phoe­nix Con­tact in ever­ything that car­ri­es the labels digi­ta­li­za­ti­on, Inter­net of Things, auto­ma­ti­on, or Inter­net 4.0. And after all the­se years, he knows "his" Phoe­nix Con­tact insi­de out. So it was obvious that we should go on a trea­su­re hunt tog­e­ther with him, always on the search for this omin­ous digi­tal twin.
It's not even here
If the­re is one thing that unites the twin in all its facets, it is it's abi­li­ty to make its­elf almost invi­si­ble. Becau­se no mat­ter whe­re you look for it, your rese­arch will first unco­ver the warning: "Well, it's not even real­ly here. Just a part of it at most."
What at first sounds like gru­e­so­me bodi­ly parts is quick­ly exp­lai­ned. On the one hand, the peop­le in the Lip­pe home­land of the digi­tal twin are rather reser­ved. On the other hand, this legen­da­ry crea­tu­re from the digi­tal world of the future is actual­ly anything but spec­ta­cu­lar. If you take a clo­ser look.
We did­n't let up and final­ly found him. May­be we had him in our sights the who­le time, just did­n't reco­gni­ze it. But read it for yours­elf!
We feed it
We train it
We con­trol with it
We print with it
We got it!
This post is also avail­ab­le in:

Deutsch