Bac­te­ria love fresh oxy­gen. Espe­ci­al­ly when they have to do hea­vy lif­ting in was­te­wa­ter tre­at­ment app­li­ca­ti­ons. Air Liqui­de is deve­lo­ping sys­tems to make life easier for the­se tiny employees.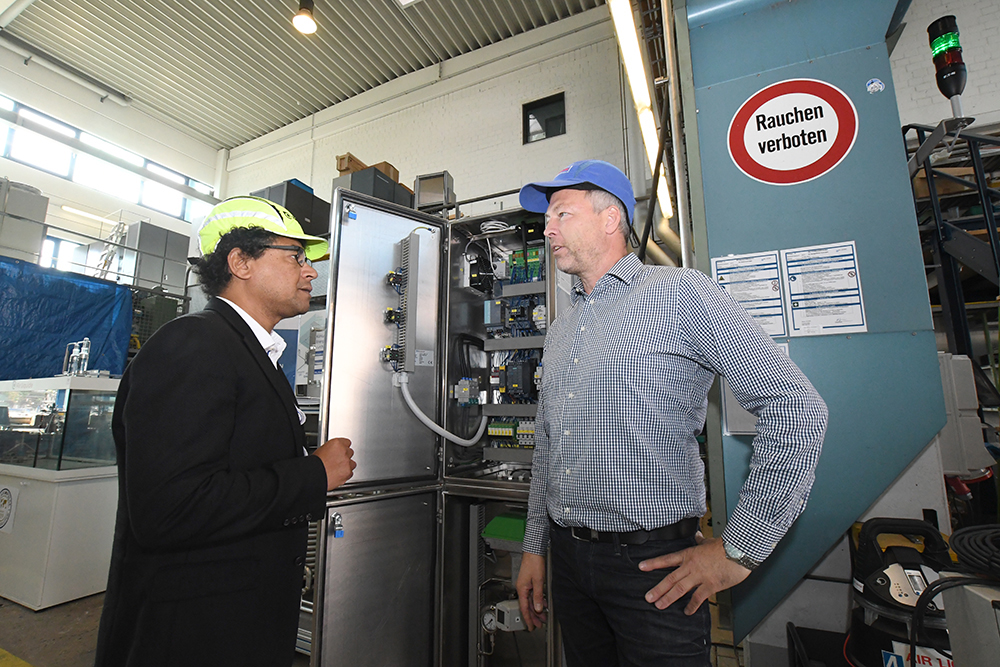 Was­te­wa­ter tre­at­ment requi­res a gre­at deal of exper­ti­se – both in terms of the equip­ment and also in the pro­ces­ses in the sys­tems whe­re the water is used. This is becau­se the was­te­wa­ter has to be com­ple­te­ly free of resi­due befo­re it can be retur­ned to the nor­mal water cycle. Along­si­de mecha­ni­cal clea­ning using fil­ters and the phy­si­cal-che­mi­cal clea­ning by means of sedi­men­ta­ti­on, the tre­at­ment pro­cess also inclu­des a bio­lo­gi­cal com­po­nent. Tiny bac­te­ria play an important role in the degra­da­ti­on of pol­lut­ants and con­ta­mi­nants by actively tack­ling the other­wi­se ine­di­ble resi­du­es in the lar­ge was­te­wa­ter tanks.
A spa for bac­te­ria
Air Liqui­de is a glo­bal group that works with liquid gases, main­ly nitro­gen and oxy­gen. The­se can be found almost ever­y­whe­re, but espe­ci­al­ly around lar­ge che­mi­cal parks. On the one hand, they ser­ve as base mate­ri­als for manu­fac­tu­ring. But Air Liqui­de also ser­ves custo­mers who are invol­ved in the tre­at­ment of was­te pro­duc­ts.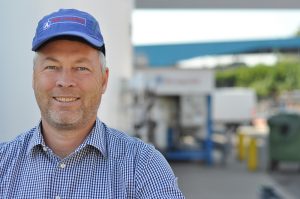 Ulrich Butz is an expert in the tre­at­ment of con­ta­mi­na­ted water. The mecha­ni­cal engi­neer is part of a glo­bal team that sup­ports its custo­mers with inno­va­ti­ve pro­ces­ses and equip­ment that is deve­lo­ped in-house. "A cen­tral ele­ment of our work is to sup­ply the bac­te­ria in the was­te water tanks with the oxy­gen they requi­re in suf­fi­ci­ent con­cen­tra­ti­ons." This is necessa­ry becau­se other­wi­se the tiny hel­pers would lose their breath which, in the worst case, would result in a plant shut­down becau­se the was­te­wa­ter can­not be dis­po­sed of.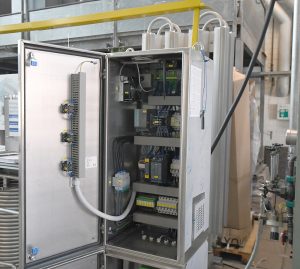 "In addi­ti­on to the oxy­gen con­tent and the tem­pe­ra­tu­re in the was­te­wa­ter tank, the sup­ply­ing injec­tor pump also has to be moni­to­red." Butz descri­bes his custo­mer base: "Our custo­mers are main­ly from the che­mi­cal and petro­che­mi­cal indus­try, but we also pro­vi­de sup­port for muni­ci­pal was­te­wa­ter tre­at­ment plants." The plants can be enor­mous: "One of the lar­gest pro­jec­ts we are cur­r­ent­ly working on is a che­mi­cal park in the Dutch town of Stein, whe­re we have equip­ped three lar­ge was­te­wa­ter tanks – each with a dia­me­ter of 114 meters – with our sys­tems." In each tank, five injec­tors ensu­re that the oxy­gen con­tent is sui­ta­ble for the bac­te­ria – a total of 15 modu­lar sys­tems are dis­tri­bu­t­ed across the three enor­mous tanks.
Depen­da­ble modu­la­ri­ty
"Each of our injec­tors has its own con­trol cabi­net. Modu­la­ri­ty in the­se giant sys­tems is extre­me­ly important. In each of the 15 modu­les, one con­trol­ler from Phoe­nix Con­tact pro­ces­ses the data gene­ra­ted by the various sen­sors and for­wards this to the cen­tral con­trol sys­tem." What used to be done with com­pact pro­cess con­trol­lers and thousands of relays is now mana­ged by one sin­gle PLC con­trol­ler per modu­le. If the fill level has to be redu­ced in one of the tanks, for examp­le for main­ten­an­ce work, then indi­vi­du­al modu­les can be sim­ply swit­ched off wit­hout affec­ting the ent­i­re plant as a result.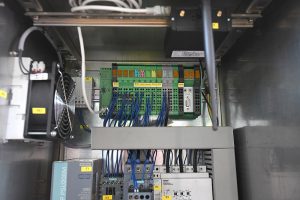 Lah­cen Damou, the respon­si­ble Indus­try Mana­ger from Phoe­nix Con­tact, goes on to exp­lain: "Fewer com­pon­ents not only make pro­ces­ses lea­ner and more reli­able; the­re is also more data avail­ab­le, which can be used for main­ten­an­ce plan­ning, for examp­le." Ulrich Butz also has only posi­ti­ve things to say about the remo­te access sys­tem via remo­te con­trol­ler: "We were only able to con­nect the plants to the che­mi­cal park con­trol sys­tem thanks to our clo­se coope­ra­ti­on with Phoe­nix Con­tact. This would have invol­ved count­less man hours on loca­ti­on, but with this sys­tem, it was not a pro­blem."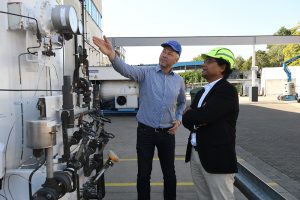 No reser­va­tions about working with modu­la­ri­ty, PLC tech­no­lo­gy, and remo­te con­trol? Ulrich Butz smi­les: "In the che­mi­cal indus­try, safe­ty is top prio­ri­ty. In this respect we are rather con­ser­va­ti­ve, natu­ral­ly. But we also have to keep up with the times. And the new tech­no­lo­gi­cal capa­bi­li­ties make ser­vicing and plant ope­ra­ti­on much more eco­no­mi­c­al. The foun­da­ti­on for our inno­va­ti­ve spi­rit, howe­ver, is the trust and con­fi­dence in our sup­pliers – in this case Phoe­nix Con­tact. And here, the open and solu­ti­on-ori­en­ted coope­ra­ti­on worked real­ly well, also thanks to the effec­tive com­mu­ni­ca­ti­on." (lo)
This post is also avail­ab­le in:

Deutsch