Bacteria love fresh oxygen. Especially when they have to do heavy lifting in wastewater treatment applications. Air Liquide is developing systems to make life easier for these tiny employees.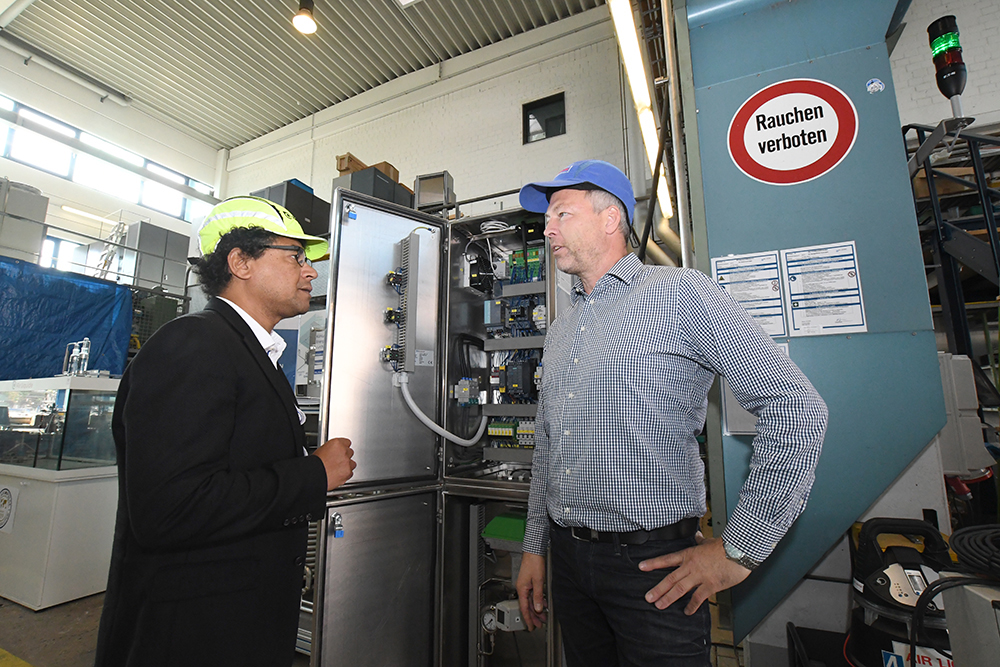 Wastewater treatment requires a great deal of expertise – both in terms of the equipment and also in the processes in the systems where the water is used. This is because the wastewater has to be completely free of residue before it can be returned to the normal water cycle. Alongside mechanical cleaning using filters and the physical-chemical cleaning by means of sedimentation, the treatment process also includes a biological component. Tiny bacteria play an important role in the degradation of pollutants and contaminants by actively tackling the otherwise inedible residues in the large wastewater tanks.
A spa for bacteria
Air Liquide is a global group that works with liquid gases, mainly nitrogen and oxygen. These can be found almost everywhere, but especially around large chemical parks. On the one hand, they serve as base materials for manufacturing. But Air Liquide also serves customers who are involved in the treatment of waste products.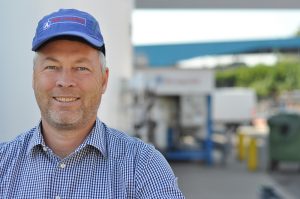 Ulrich Butz is an expert in the treatment of contaminated water. The mechanical engineer is part of a global team that supports its customers with innovative processes and equipment that is developed in-house. "A central element of our work is to supply the bacteria in the waste water tanks with the oxygen they require in sufficient concentrations." This is necessary because otherwise the tiny helpers would lose their breath which, in the worst case, would result in a plant shutdown because the wastewater cannot be disposed of.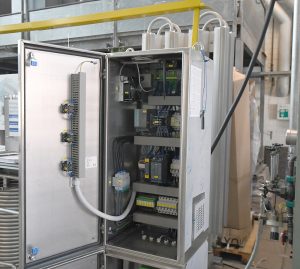 "In addition to the oxygen content and the temperature in the wastewater tank, the supplying injector pump also has to be monitored." Butz describes his customer base: "Our customers are mainly from the chemical and petrochemical industry, but we also provide support for municipal wastewater treatment plants." The plants can be enormous: "One of the largest projects we are currently working on is a chemical park in the Dutch town of Stein, where we have equipped three large wastewater tanks – each with a diameter of 114 meters – with our systems." In each tank, five injectors ensure that the oxygen content is suitable for the bacteria – a total of 15 modular systems are distributed across the three enormous tanks.
Dependable modularity
"Each of our injectors has its own control cabinet. Modularity in these giant systems is extremely important. In each of the 15 modules, one controller from Phoenix Contact processes the data generated by the various sensors and forwards this to the central control system." What used to be done with compact process controllers and thousands of relays is now managed by one single PLC controller per module. If the fill level has to be reduced in one of the tanks, for example for maintenance work, then individual modules can be simply switched off without affecting the entire plant as a result.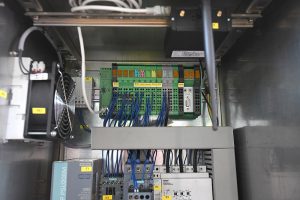 Lahcen Damou, the responsible Industry Manager from Phoenix Contact, goes on to explain: "Fewer components not only make processes leaner and more reliable; there is also more data available, which can be used for maintenance planning, for example." Ulrich Butz also has only positive things to say about the remote access system via remote controller: "We were only able to connect the plants to the chemical park control system thanks to our close cooperation with Phoenix Contact. This would have involved countless man hours on location, but with this system, it was not a problem."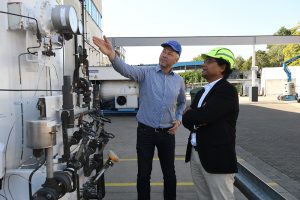 No reservations about working with modularity, PLC technology, and remote control? Ulrich Butz smiles: "In the chemical industry, safety is top priority. In this respect we are rather conservative, naturally. But we also have to keep up with the times. And the new technological capabilities make servicing and plant operation much more economical. The foundation for our innovative spirit, however, is the trust and confidence in our suppliers – in this case Phoenix Contact. And here, the open and solution-oriented cooperation worked really well, also thanks to the effective communication." (lo)