MEORGA is a specialist trade fair focusing on process, measurement, and control technology, as well as distributed control systems. That sounds very dry. But it quickly becomes clear to anyone who sees Hans-Josef Speicher's eyes light up when he talks about "his" trade fair – there is a very special spirit here.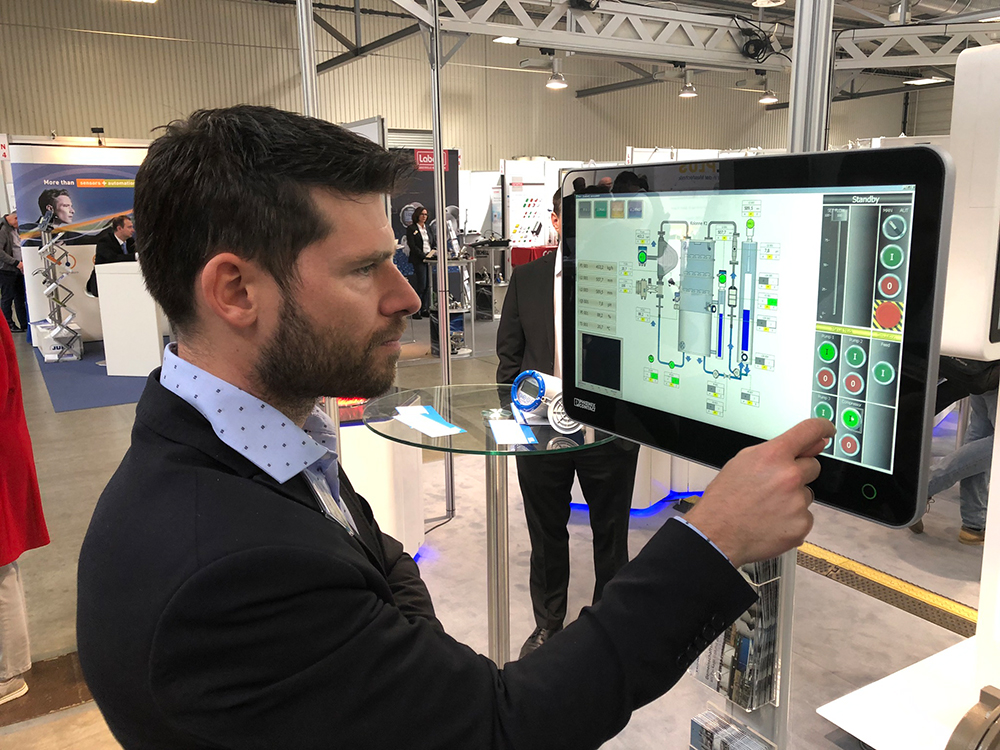 This is also evident as you walk along the various aisles of the trade fair. The trade fair is held right at the center of what is referred to as the Middle German Chemical Triangle, in Halle an der Saale.
A stronghold of the chemistry industry. Here, you will find a rare mix of blue-collar workers happily rubbing shoulders with white-collar workers in their standard business suits.
"This is perfectly normal at MEORGA," explains Stephan Sagebiel. The electrical engineer should know – after all, as the Head of the Industry Management team for Process Engineering at Phoenix Contact, he has an overview of what's happening in the process industry and who the big players are. "In order to keep themselves up to speed, many visitors come here directly from the factory floor."
A trade fair for the neighborhood
MEORGA is eight trade fairs in one. "This is one of the reasons for our success. MEORGA is held four times each year at different locations in close proximity to the most important process engineering and process technology centers. In 2019, the locations are Halle an der Saale, Hamburg, Ludwigshafen, and Landshut – in 2020, the locations will be Frankfurt am Main, Leverkusen, Ludwigshafen again, and Bochum."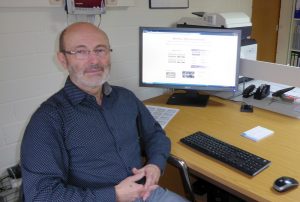 The Head of MEORGA, Hans-Josef Speicher, explains the principle: "This is the ideal meeting place for exhibitors and specialist visitors. For technicians or factory superintendents and their teams, this is an excursion taken during, before, or after their shifts. And managers do not have to make expensive business trips. The local trade fair just around the corner – that is the concept."
Speicher knows exactly what his target group needs. Originally from Saarland, he began his career, after all, as an expert in measurement and control technology. He worked for many years as a lead maintenance specialist in the German coal power station industry. He started his second, no less successful career at the tender age of 52.
A trade fair organizer with a practical background
"During my time working in power stations, I myself visited a large number of specialist trade fairs. At the time, it became clear to me that there was a lack of regional trade fairs." Hans-Josef Speicher used his contacts, his expertise, and his energy, rolled up his sleeves and organized the first smaller events. "We started with a hotel trade fair in Saarland. There were seven exhibitors back then."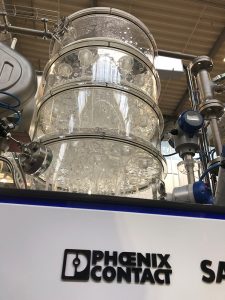 Phoenix Contact recognized the potential early on, and took part in MEORGA starting in its second year. With its one-day concept at eight locations, MEORGA is appealing to exhibitors: "This concept significantly reduces costs, such as overnight stays at hotels, as well as travel costs", Speicher explains.
During a tour of the trade fair, it becomes clear just how sustainable this concept has become. "Today, there are more than 150 exhibitors here." It has a family atmosphere. Which of course is reinforced by the trade fair team built around Hans-Josef Speicher and his family.
People know and appreciate one another. Entry is free of charge. The MEORGA trade fair concept ensures that booth sizes remain manageable and that smaller manufacturers also have the opportunity to make their mark. Alongside the exhibits, the specialist presentations and talks are a staple part of the fair. And are so successful, that you usually have to book a seat in advance. Even standing room is in short supply otherwise.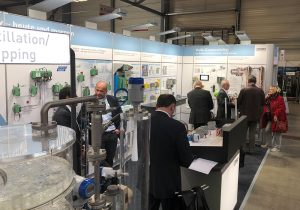 The Phoenix Contact trade fair booth is not swarmed under by masses of visitors, but rather is a place for ongoing, in-depth technical discussions. Stephan Sagebiel and his team have their hands full providing the expert visitors with the necessary information on Phoenix Contact solutions, whether their collar happens to be blue or white.