Daniel Diekmann is a professional. Before starting at Phoenix Contact, the Marketing Manager completed an apprenticeship in the electrical trade. He briefly summarizes the essential features of the Crimpfox Duo 10.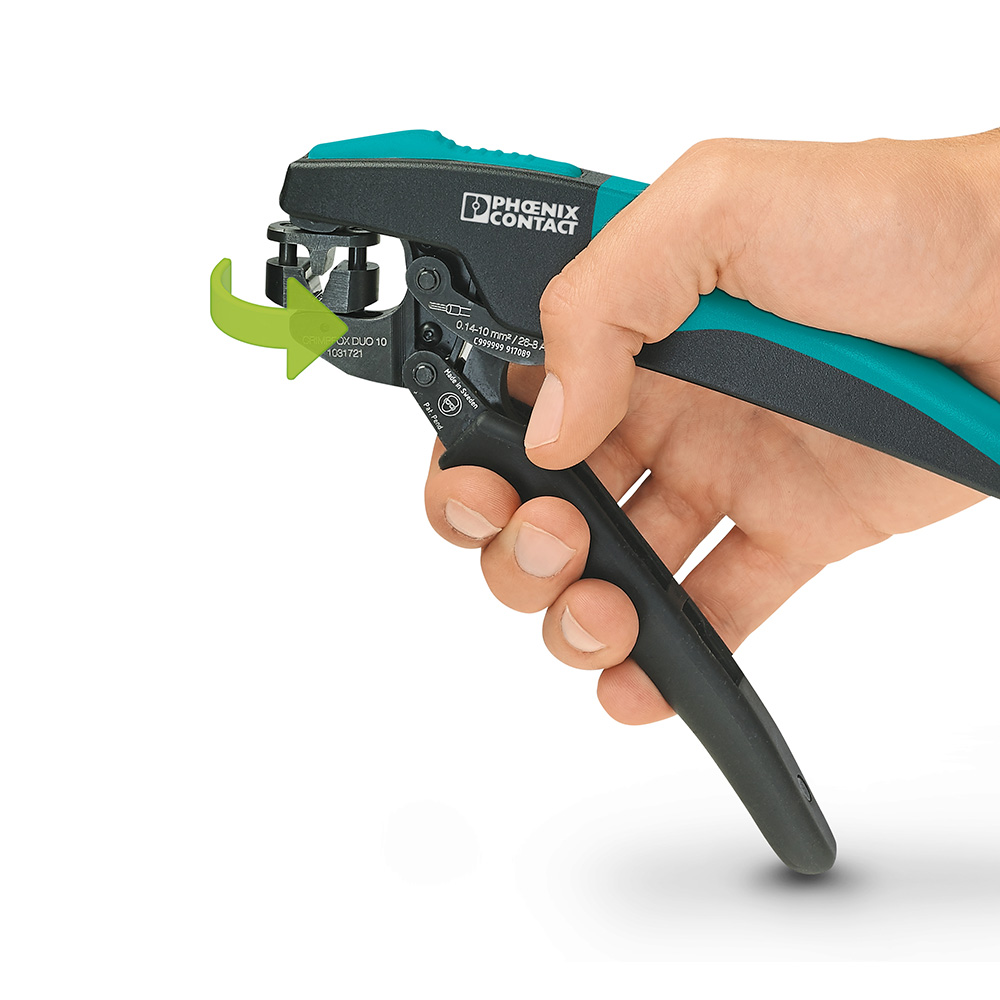 The rotating die, which is also patented in parts, is fundamental. In addition, the lower half of the die has a special corrugation which significantly increases the pull-out forces on the ferrule.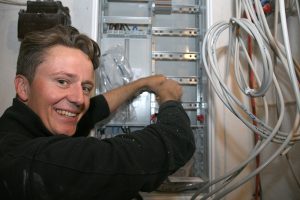 The die automatically adjusts itself to the cable cross-section used, meaning that work can be carried out quickly even with changing cable thicknesses.
The low weight and compact design are important for everyday use. The Crimpfox Duo 10 is around 40 percent lighter than standard crimping tools.
The hand force progression is optimized and is even sufficient when operated by people with smaller hands. The greatest amount of force is achieved when the operator's hand is half-closed; that is to say, at the phase in the natural gripping movement where the hand automatically reaches its greatest strength. This facilitates fatigue-free working.
The pliers only open again once they have been fully pressed through. This pressure lock ensures a minimum error rate, since the crimping process always has to be fully completed.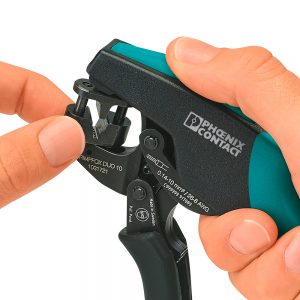 Diekmann responds to the criticism on the limitation of the maximum cable cross-section. "The Crimpfox Duo 10 works in a cable cross-section range from 0.14 to 10 mm². This was a deliberate decision, because if the range of cable cross-sections with universal pliers becomes too large, you will only ever achieve a compromise in terms of crimping that is not satisfactory. This would result in very small and very large cross-sections not being connected to the ferrules ideally. And the task of creating an electrically long-term stable connection is not reliably fulfilled. One more word about the robustness of the Wirefox 10: The pliers can withstand rough handling with dust, dirt, and small stones, because that is exactly what their mechanism was designed for. It was developed by professionals, for professionals – and is not too good for any construction site."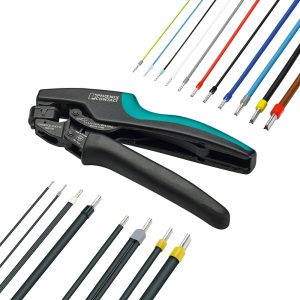 This post is also available in:

Deutsch