COMPLETE line means much more than a grouping of terminal blocks and technology. The complete connection technology solution can be a building block for successfully coping with demographic change in an entire industry.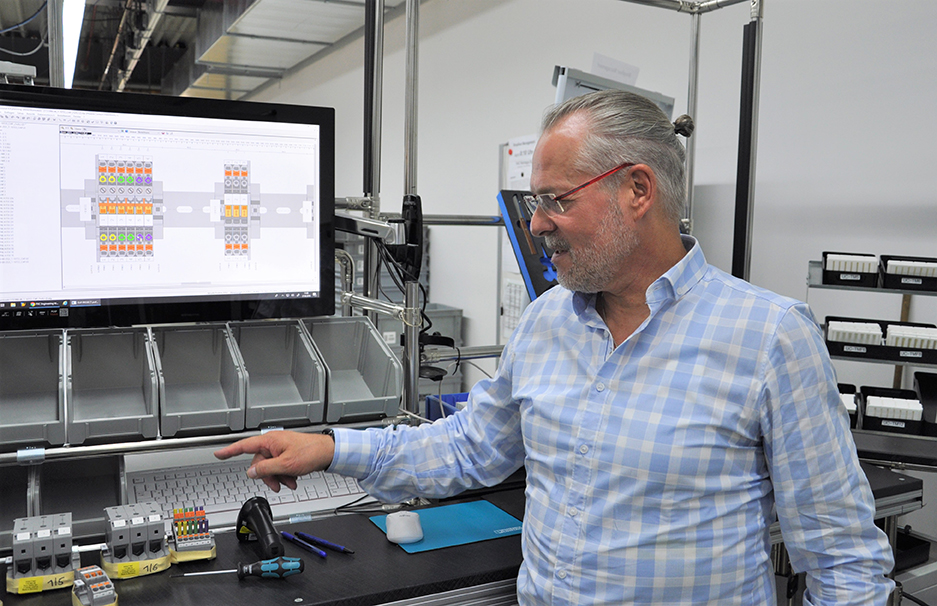 It's possible to look at the COMPLETE line concept purely from its technical side. The immense product portfolio, which has every desire of a control cabinet manufacturer in mind when it comes to connecting, supplying and protecting, switching and disconnecting, monitoring, automating, and communicating, is typical for Phoenix Contact.
Then there's planning software and custommade products, optimized processes, and consulting services, which round out the technical range.
But COMPLETE line can also be viewed in a completely different way. Like how Bernd Naguschewski sees it. The trained mechanical engineer and production technician is of the opinion that the COMPLETE line range has a completely different direction of impact. It could also cushion the shortage of skilled workers, which is becoming increasingly noticeable in control cabinet manufacturing.
Gray makes you smart
Bernd Naguschewski has been active at Phoenix Contact since 1991. He knows the world of terminal blocks and their natural habitat, the control cabinet, inside out. He is also wellacquainted with almost all possible applications and the needs of his customers. So it's no wonder that he's been involved in
the COMPLETE line program from its very beginning. "About four years ago, we started to develop a complete solution from individual areas of application. The goal was and still is to create a uniform product portfolio that has uniform features and, above all, features products that are ideally matched in terms of functionality."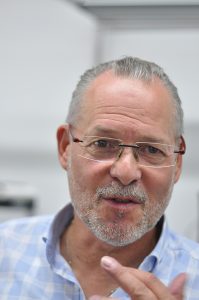 The communication capability of the huge hardware program in particular presented the developers with a number of challenges at first. The starting point was the Clipline complete terminal block system, which ranges from terminal blocks with a wide variety of connection technologies and functionalities through to a standardized portfolio of accessories. Bridges, plugs, connecting elements, test adapters — "This closed system alone is already unique.
With COMPLETE line, we have achieved a level of integration that makes us unrivalled," says Bernd Naguschewski with confidence. "This includes pure connection technology, digital representation in the planning software, to configuration planning and design, and processing and assembly."
In the beginning, the uniform appearance of the components didn't go undiscussed. "Some people are still demanding the typical green of old-school control cabinet components," the practitioner says with a smile, "but nowadays the gray used is the standard, and the functional operating elements are orange. Of course, the safety components retain their original yellow colour. And protective grounding is still green-yellow."
More than just a terminal block
Merely redesigning and coordinating the components, however, was not enough. "We also took a close look at the processes and looked over our customers' shoulders, so to speak." COMPLETE line therefore also includes its own worker assistance systems, both automated and on manual workstations. "With this system, we are responding to the needs of today's medium-sized control cabinet manufacturers."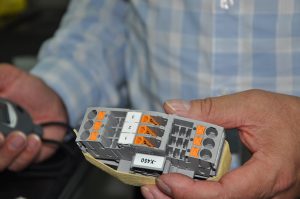 COMPLETE line accompanies and facilitates incoming order processing. This begins with purchasing, where digital datasets are linked with commercial software, then continues on to planning tools in development which allow the necessary components to be pre-assembled, and ends with implementation at the workbench. "It's all about making the control cabinet manufacturer's life easier."
When the production technician visits one of "his" control cabinet manufacturers, it's no longer just to discuss individual components, but to provide comprehensive advice. "We know exactly what difficulties our customers are facing. And the lack of trained specialists is currently right up there." The more clear visuals and intelligent systems simplify the installation work, the more likely it becomes that the demographic change can be absorbed within the field of control cabinet manufacturing.
(Almost) everyone can do that
"It would be great to be a specialist in the field of electronics today. They have their choice of jobs," Naguschewski says with a smile, but then adds in a serious tone, "It is simply the reality that the number of employees qualified in assembly is not increasing. Therefore, our worker assistance systems are making the work easier and reducing the error rates."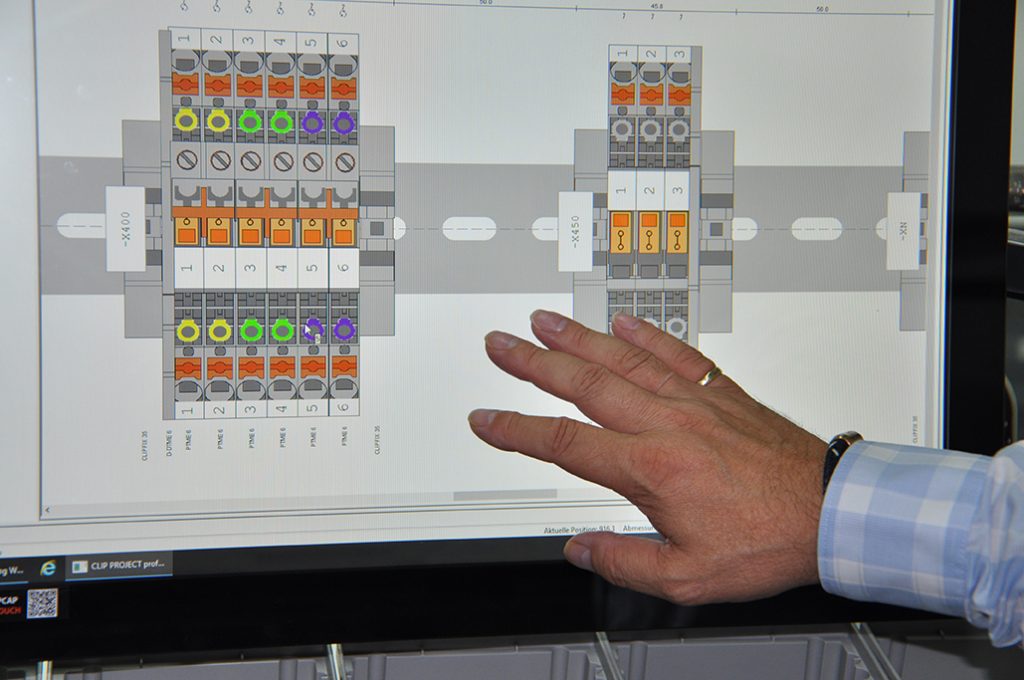 When the longtime consultant visits a customer, the topic of COMPLETE line is not about individual products, but about the processes on site. Bernd Naguschewski explains. "First of all, I need to know if consultancy is the only thing that's needed. Or does it involve worker assistance? I then make a second visit with one of our Lean Managers, supported by a production logistician and, if necessary, a workstation system developer as well."
These experts analyze exactly where the potential improvements are hidden in the customer processes. "Why, for example, are the cable ducts not assembled where they are mounted on the mounting plate? Or why isn't the test field directly at Outgoing Goods?" Often, the things that hinder the production process are trivial, but are no longer seen at all because they have grown historically.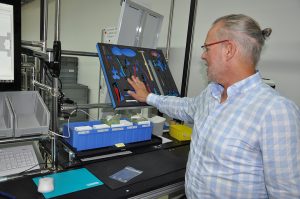 In these cases, the solutions are implemented quickly. "We also develop complete workstation systems for our customers, including marking, packaging, and order picking. This is how we really 'complete' the topic of control cabinets."
This post is also available in:

Deutsch