Eck­hard Schul­ze-Fie­litz is con­si­de­red today to be the most important prot­ago­nist of the style of Ger­man Struc­tu­ra­lism. In 1955, the new­ly gra­dua­ted archi­tect foun­ded a three-per­son office part­ners­hip in Essen and made the acquain­tance of an entre­pre­neur with whom he was to signi­fi­cant­ly shape the face of Blom­berg in eas­tern West­pha­lia over the next decades.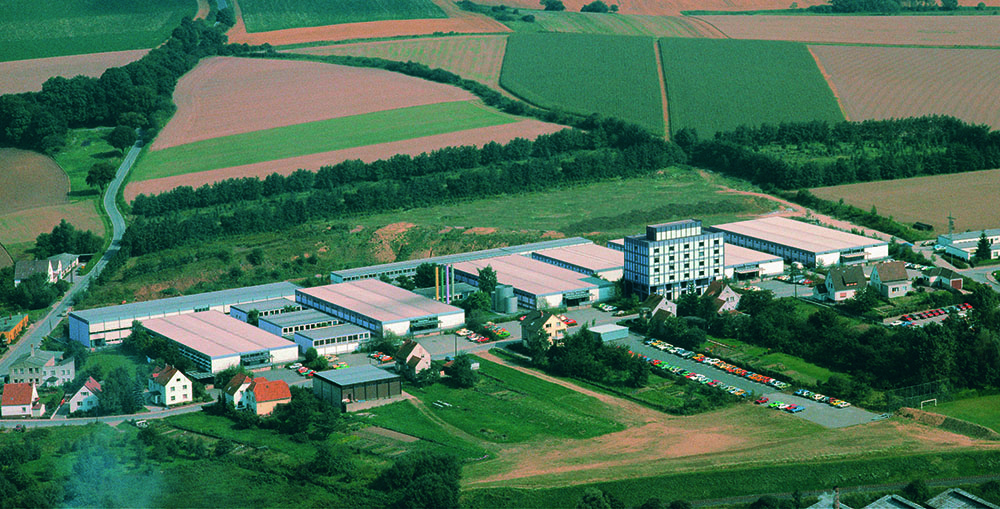 Josef Eisert was the name of this man. He not only had an office in the neigh­bor­hood, but also a small com­pa­ny for electri­cal con­nec­tion ter­mi­nals in the pro­vin­ce. And this com­pa­ny had a rapidly gro­wing need for space. Sin­ce Josef Eisert was not only a talen­ted engi­neer but also inte­res­ted in archi­tec­tu­re, the archi­tect and the engi­neer joint­ly deve­lo­ped the appearan­ce of the Blom­berg site on the Flachs­markt, which still cha­rac­te­ri­zes it today.
Klaus Eisert still remem­bers the begin­nings of the Blom­berg con­struc­tion acti­vi­ty well: "After initi­al expe­ri­en­ces with out­side craft­s­men, we even had our own con­struc­tion crew with five brick­lay­ers and con­struc­tion workers. With our own con­cre­te mixer, our own cra­ne and even a Hano­mag cater­pil­lar. We pou­red the floor slab of the rear half of Hall 1 our­sel­ves. Other buil­dings quick­ly followed."
The office of Schul­ze-Fie­litz built not only nume­rous fac­to­ry buil­dings from 1956 and into the 1980s, but also the still-domi­nant admi­nis­tra­ti­on buil­ding that has hel­ped shape the sky­line of the city of cloves ever sin­ce. Eck­hard Schul­ze-Fie­litz died in Bre­genz on Sep­tem­ber 1, 2021 at the age of 91.
This post is also avail­ab­le in:

Deutsch