The electronics industry plays a crucial role in solving the climate problem, as it is the hinge between power generation and energy use. Against this background, the second World Ethical Electronics Forum was held at this year's Electronica trade fair in Munich in November.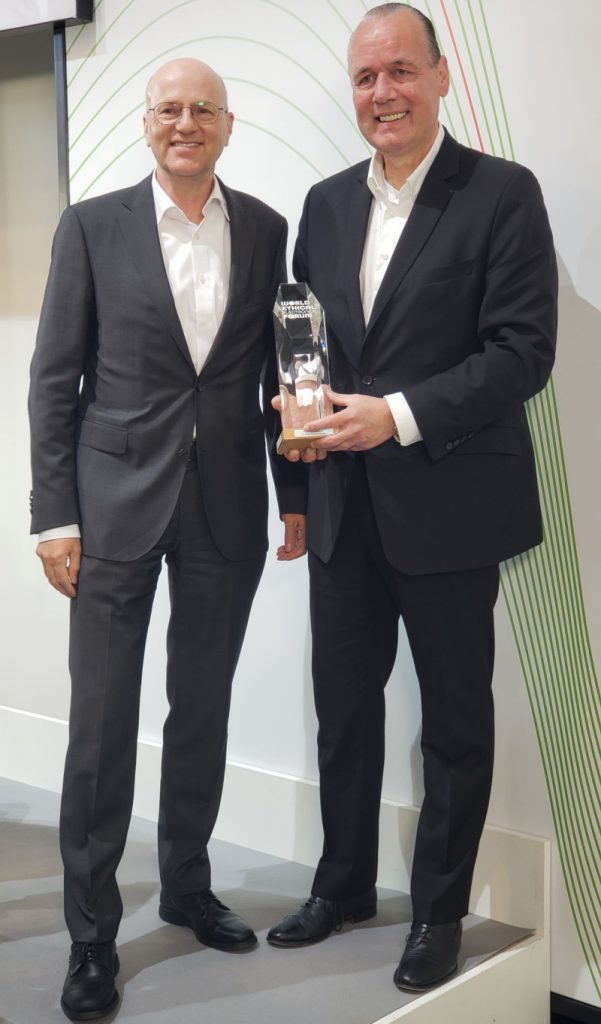 The organizers of this forum ask the questions, what does ethical behavior actually mean for electronics companies? And which guidelines, structures and concepts promote fair play in the industry? Sustainability and ecology are topics that are becoming increasingly central, and not just in the electronics industry. The electronics industry is facing up to its social responsibility. But how exactly?
The World Ethical Electronics Forum WEEF aims to be a platform for these topics and to analyze ethical issues for people and companies in the high-tech industry – with a focus on electronics and information technology.
In addition to the forum, at which experts discussed these topics, a very special award was presented: the WEEF Award. Frank Stührenberg was one of the four award winners. For the CEO of Phoenix Contact, who has long been committed to the topic of an All Electric Society, resource conservation and tackling the climate crisis, this was a special award.