A delegation from the renowned Massachusetts Institute of Technology travelled to Bad Pyrmont with four scientists to visit the Phoenix Contact location and the Smart Factory located here.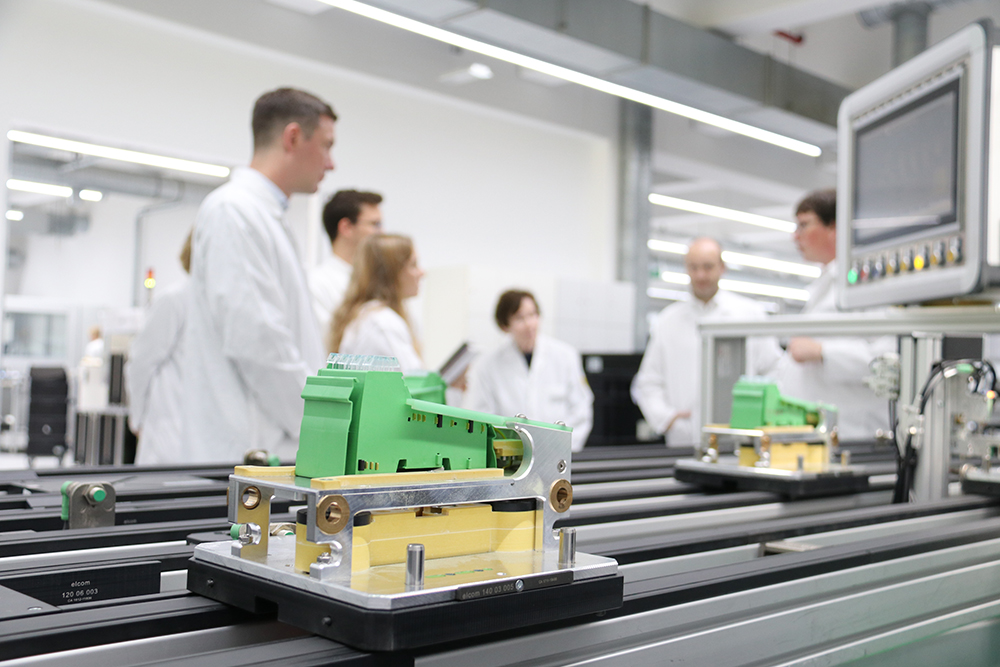 The Massachusetts Institute of Technology – MIT – is one of the world's leading elite universities. The list of Nobel laureates who have worked or are working there is long. Two MIT poverty researchers have just won the Nobel Prize for Economics. Phoenix Contact was all the more pleased to welcome four MIT scientists to its Bad Pyrmont location in October 2019.
Prof. Suzanne D. Berger, Institute Professor, is currently visiting Germany with the PhD students Lindsay Sanneman and Lukas Wolters as well as the former MIT graduate Prof. Jonas Nahm to research for a new book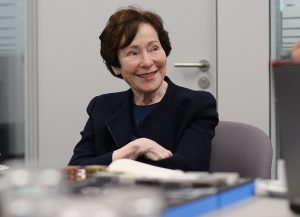 In 2013 the study "Making in America: From Innovation to Market" was published. Prof. Berger examines the question of whether the USA needs to strengthen the efficiency of its production sector in order to create value from innovations. She and her team visited more than 250 companies in the USA, Germany and China – from start-ups to small and medium-sized businesses to large corporations.
After almost seven years, a new project is now being launched: in the "Work of the Future" task force, employees from the various MIT faculties are working together on the question of the impact of new technologies on employees and their training.
Winner type Smart Factory
The MIT team became aware of Phoenix Contact when they were looking for companies that were up to date with the implementation of new technologies.
During an annual meeting of the World Economic Forum at the end of 2018 in Tianjing (China), Phoenix Contact was honored as one of the nine leading smart factories worldwide that are already using IIoT technologies in practice. The four MIT scientists wanted to convince themselves of this during their visit to Bad Pyrmont.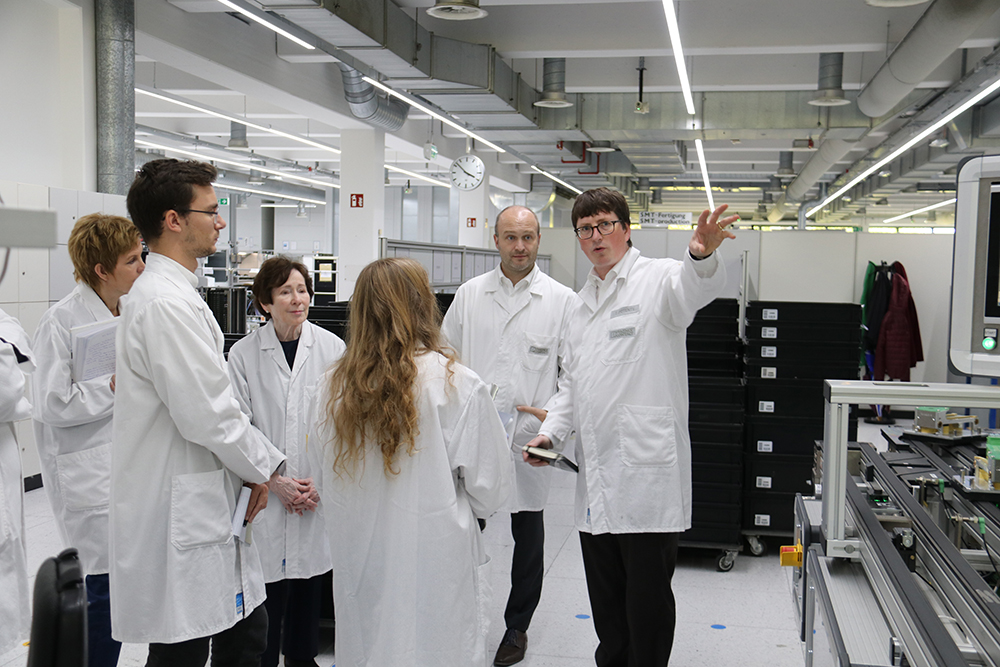 A guided tour through the production area showed them that machines and plants can easily be converted to the production of new products within a short period of time. A continuous data flow, innovative technologies and smart assistance systems make a conversion partially superfluous. Thanks to a digital twin, the products to be manufactured are so smart that they find their own way through the processing stations. In this way, even small series and special productions can be realized that would be uneconomical in pure mass production.
The link with state-of-the-art production methods was demonstrated to the prominent visit by employees of the subsidiary Protiq, who presented methods and results of their digitized workflow around 3D printing. And since they were at the Bad Pyrmont location, a look at the possibilities of future-oriented building automation was of course not to be missed!
Professor Berger and her team were visibly impressed by the possibilities and implemented applications presented to them. We can look forward to the results of their studies!