Congra­tu­la­ti­ons! Pro­fes­sor Dr. Gun­ther Olesch, one of the mana­ging direc­tors of Phoe­nix Con­tact, was voted "Mana­ger of the Year 2020" in the cate­go­ry of per­son­nel manage­ment by the readers of the maga­zi­ne Markt & Tech­nik.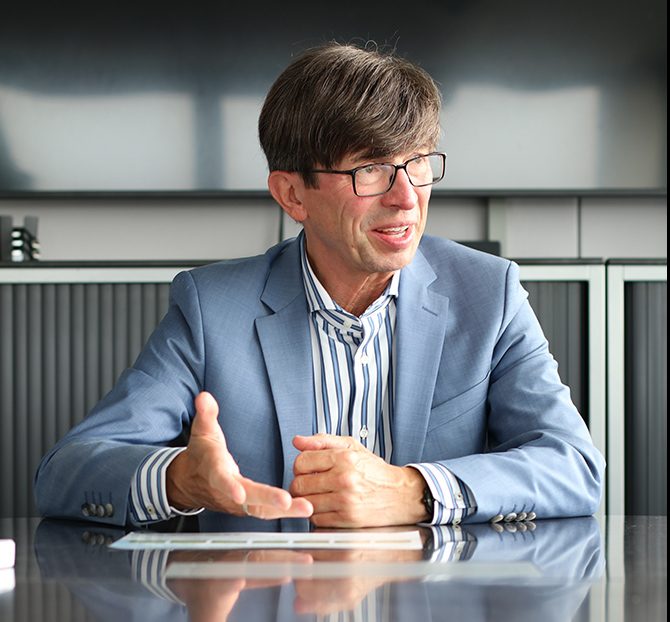 Sin­ce 2015 Markt & Tech­nik has been con­duc­ting this lar­ge online voting for its readers. This year about 6,000 of them took part in the voting. Voting was pos­si­ble in the cate­go­ries elec­tro­me­cha­nics, embed­ded sys­tems, semi­con­duc­tors, AI and robo­tics, pas­si­ve com­pon­entste, per­son­nel manage­ment, power sup­ply, sup­ply chain and life's work. Pro­fes­sor Dr. Olesch has been one of the most dis­tin­guis­hed faces of the Blom­berg-based world mar­ket lea­der for deca­des. He has been with Phoe­nix Con­tact for 31 years and has been a mem­ber of the manage­ment board sin­ce 2001. Here, he is respon­si­ble for the are­as of per­son­nel, IT and faci­li­ty manage­ment engi­nee­ring. In addi­ti­on, the PhD in Busi­ness Psy­cho­lo­gy also at the Hoch­schu­le Ost­west­fa­len-Lip­pe, is chair­man of the Lip­pe Employ­ers' Asso­cia­ti­on and Chair­man of the Initia­ti­ve for Employ­ment OWL. Wit­hin the Natio­nal Plat­form for Elec­tric Mobi­li­ty, Pro­fes­sor Olesch is a mem­ber of the stee­ring com­mit­tee and chairs the working group "Edu­ca­ti­on and Qua­li­fi­ca­ti­on".
Pro­fes­sor Olesch, like all other elec­ted top mana­gers, was unab­le to accept the award per­so­nal­ly, thanks to Coro­na. So ins­tead of a sta­ge, the award cere­mo­ny took place in the office or home office. No rea­son for the awar­de­es to be less proud to recei­ve the award, as Markt & Tech­nik is one of the most renow­ned tra­de maga­zi­nes in the indus­try and its readers are well-ver­sed experts in the elec­tro­nics sec­tor.
Markt & Tech­nik is a wee­kly news­pa­per for elec­tro­nics with a print run of 32,000 copies. It is published by WEKA Fach­me­di­en­ver­lag. The cor­re­spon­ding inter­net pre­sence can be found here:
This post is also avail­ab­le in:

Deutsch