Congratulations! Professor Dr. Gunther Olesch, one of the managing directors of Phoenix Contact, was voted "Manager of the Year 2020" in the category of personnel management by the readers of the magazine Markt & Technik.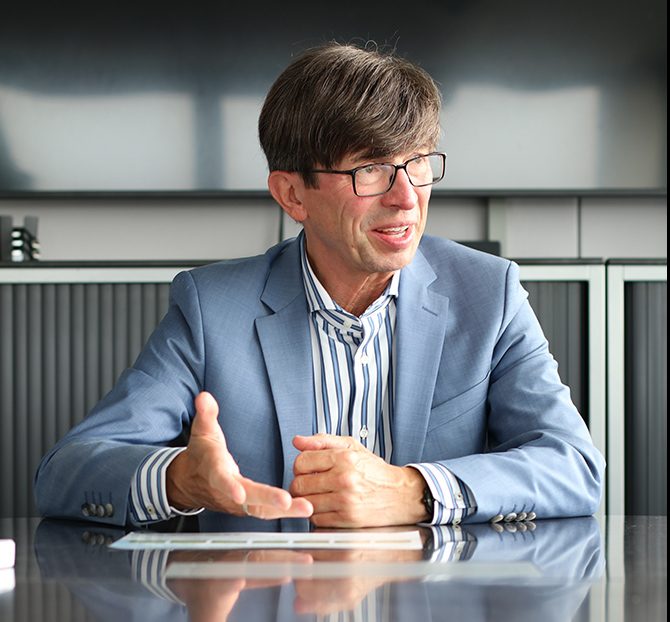 Since 2015 Markt & Technik has been conducting this large online voting for its readers. This year about 6,000 of them took part in the voting. Voting was possible in the categories electromechanics, embedded systems, semiconductors, AI and robotics, passive componentste, personnel management, power supply, supply chain and life's work. Professor Dr. Olesch has been one of the most distinguished faces of the Blomberg-based world market leader for decades. He has been with Phoenix Contact for 31 years and has been a member of the management board since 2001. Here, he is responsible for the areas of personnel, IT and facility management engineering. In addition, the PhD in Business Psychology also at the Hochschule Ostwestfalen-Lippe, is chairman of the Lippe Employers' Association and Chairman of the Initiative for Employment OWL. Within the National Platform for Electric Mobility, Professor Olesch is a member of the steering committee and chairs the working group "Education and Qualification".
Professor Olesch, like all other elected top managers, was unable to accept the award personally, thanks to Corona. So instead of a stage, the award ceremony took place in the office or home office. No reason for the awardees to be less proud to receive the award, as Markt & Technik is one of the most renowned trade magazines in the industry and its readers are well-versed experts in the electronics sector.
Markt & Technik is a weekly newspaper for electronics with a print run of 32,000 copies. It is published by WEKA Fachmedienverlag. The corresponding internet presence can be found here: