The trade fair highlight of the year is just around the corner. A glance at just a few facts reveals the momentum with which Phoenix Contact will present itself at the world's leading trade fair in the capital of Lower Saxony from 1 – 5 April 2019.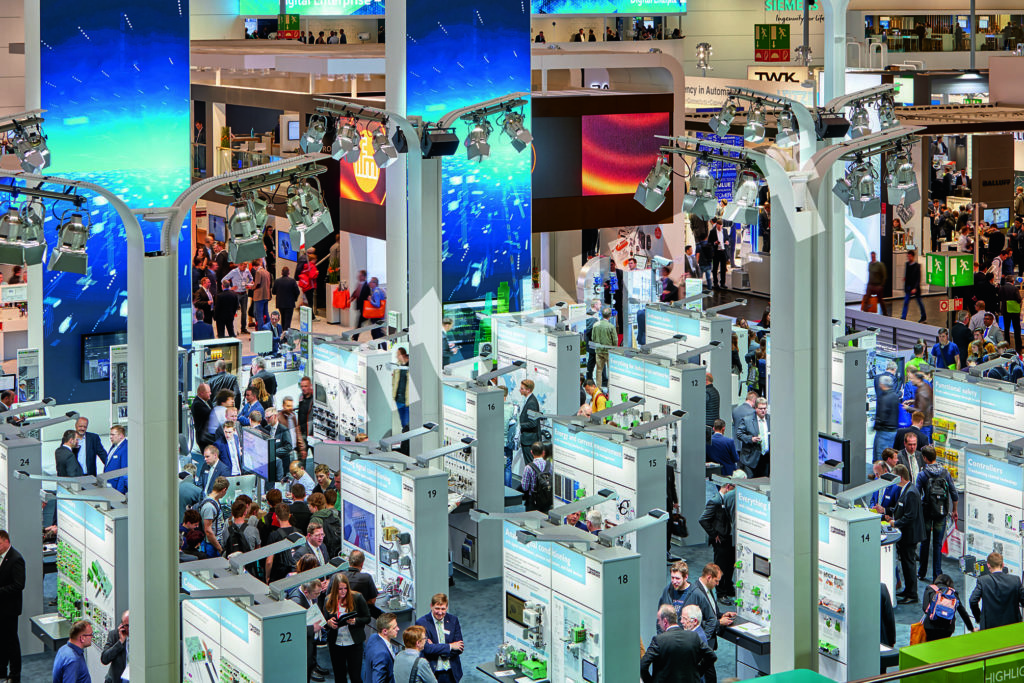 The main Phoenix Contact booth in Hall 9 alone will have over 2400 square meters of floor space on three levels. And this is only the central contact point – we are present at a total of 15 points on the exhibition grounds.
On average, 440 employees are active every day at the trade fair and, among other things, look after the well-being of 69 delegations from 52 countries who will experience the products and solutions from Phoenix Contact. There will also be 54 "Tech Tours", which Deutsche Messe AG will be staging at our stand. 22 own guides ensure that visitors and guests do not lose sight of the big picture.
If you can't be in Hanover, you have the chance to experience the latest news on YouTube via live stream or Twitter. And not only in the native German language, but of course also multilingual. Our colleague Paul Holzer from the USA will provide an international video report.