They belong to Switzerland like watches, banks and the Alps – tunnels. Hardly any other country is as adept in the art of perforating its innermost parts as the Swiss. In mid-March, everything of note in the field of tunnel construction and operation in Switzerland met at Phoenix Contact's Tunnel Forum 2021.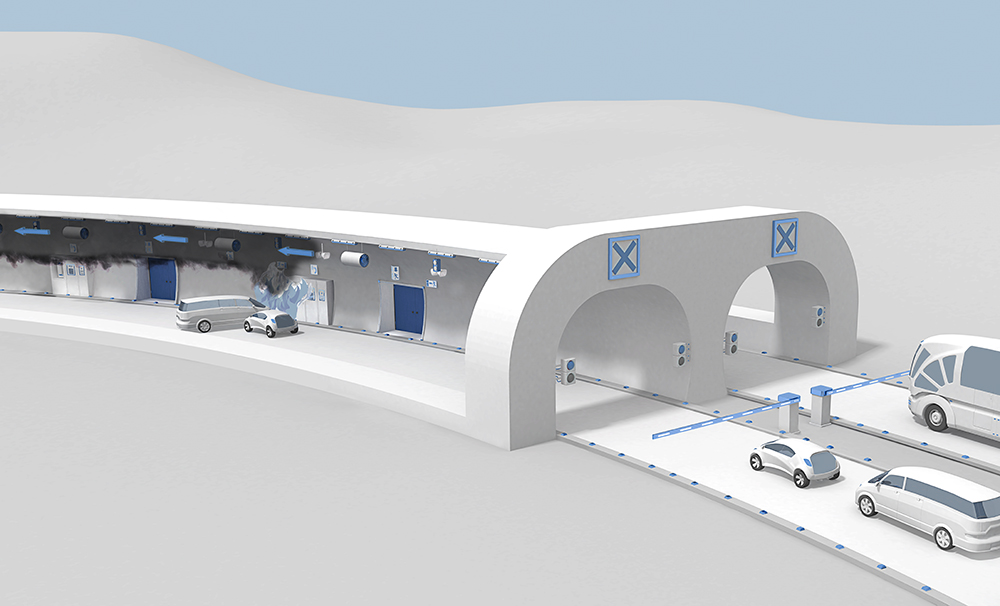 What Davos is to the global economy, the Tunnel Forum is to tunnel builders. Every two years, Phoenix Contact Switzerland organizes this central information event with numerous experts from various disciplinesn. The event has been held in Tagelswangen since 2012, anno 2021 due to the Corona situation, however, spread over two half days and with digital visitors only. The two hosts Markus Kolb, Head of Market Segment Industry Management & Automation, and Heinz Frei, Market Manager Infrastructure, as well as the renowned speakers from the tunnel industry broadcast their topics via LiveStream..
The purpose of the Tunnel Forum 2021 was to inform participants about the latest concepts and solutions for tunnel systems. The range of topics covered everything from tunnel lighting and ventilation to dynamic traffic guidance and software solutions for control centers. The more than 80 participants were informed about photometric measurements, smart tunnel lighting in every situation and time of day, and suitable solutions.
On the second day, the focus was on applications from the area of signaling and IT/OT security of the respective networks. Here, too, the experts from Phoenix Contact finally presented precisely fitting solutions from the product portfolio. The event ended with a lively final discussion and showed that the tunnel as a central element of traffic guidance will continue to receive increased attention in the coming decades – not only in Switzerland!
Phoenix Contact Tunnel
Phoenix Contact Schweiz – Event Agenda
---