Who invented it, developed it and used it? In the case of the NSR elementary relay, neither the Swiss nor the Blombergers, but a small group of developers from Berlin, who brought their product to series maturity at the Phoenix Contact site there. Now their development is receiving a special form of appreciation – it is being transferred to a partnership with a globally active relay expert.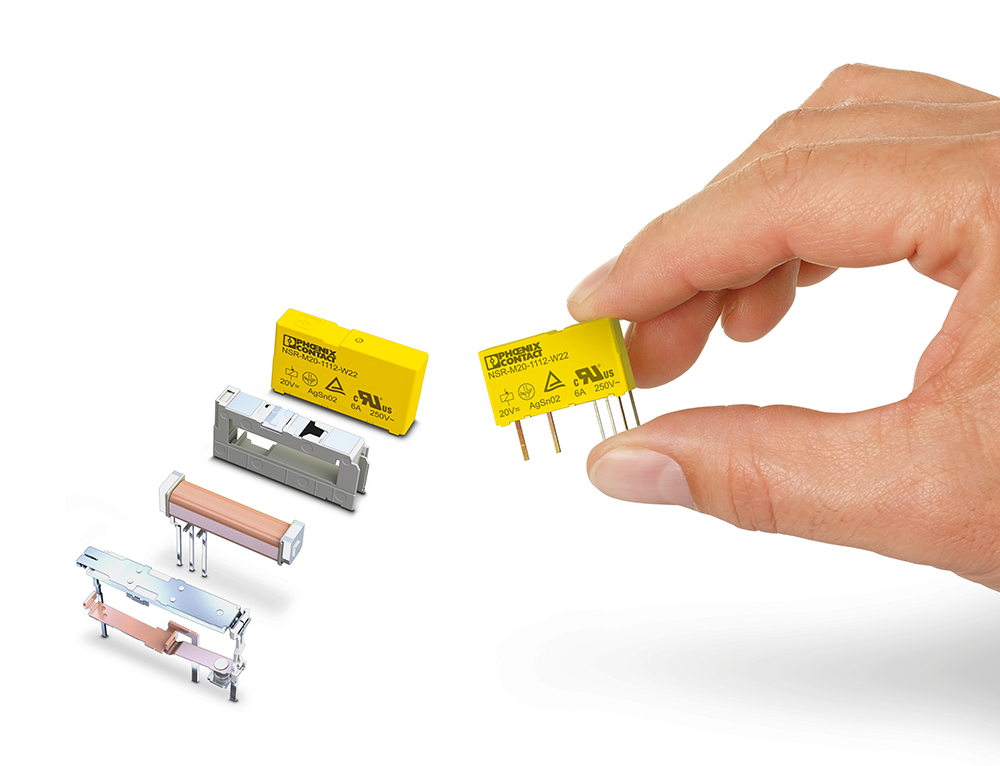 Switching operations are made possible with an elementary relay. If they are installed in one of the typical yellow safety relays, as is the case at Phoenix Contact in the PSRmini product series, they ensure, for example in mechanical engineering or in the process industry, that the machine is de-energized in the event of a fault, i.e. that it comes to a standstill. This fault can be signaled by sensors, such as photoelectric sensors, door switches or manual emergency stop buttons. At least two of these relays are installed in the PSRmini housing.
The special feature of the NSR elementary relay is its tiny dimensions. Only their miniaturized design enables the construction of the ultra-flat PSRmini safety relays, which have starved themselves down to 6 millimeters "thickness". The great advantage of this slim design is the minimal space required in the control cabinet, and that without sacrificing performance. The elementary relays can switch up to 6 amps.
The elementary relays, which have received numerous awards and patents, have been manufactured at Phoenix Contact in Bad Pyrmont since 2015. This will change in the future, as a long-term partnership agreement has now been signed with TE Connectivity. This industry giant with headquarters in the USA and European headquarters in Switzerland specializes in relay technology.
Although Phoenix Contact normally attaches particular importance to its own added value and production depth, especially for its own developments, this step makes sense. depth of production, especially in its own developments, this step makes sense. Because the elementary relay has much more potential. Ulrich Leidecker, COO and as President of the Business Area Industry Management and Automation (IMA), is closely involved in the development of the relay: "With the TE Connectivity expertise in engineering, production and distribution, the commercialization of NSR technology to a new level and open up new markets." So the dwarf NSR is going to be is making it big.
But Phoenix Contact is not doing without "its" elementary relay. Quite the opposite, because in the partnership with TE Connectivity, it has been agreed that the NSR will continue to be available without available to ensure that functional safety makes people and machines a good deal safer in Phoenix Contact's target markets. safety makes people and machines a good deal safer.