They belong to Switz­er­land like wat­ches, banks and the Alps – tun­nels. Hard­ly any other coun­try is as adept at the art of per­fo­ra­ting its inte­rior as the Swiss. But the stone tubes requi­re con­stant care. And every now and then, the tech­ni­cal inner workings need to be brought up to date.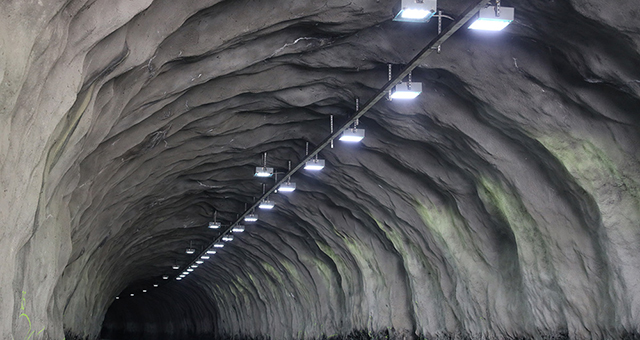 Der Lake Vier­wald­stät­ter See is pic­tures­que­ly loca­ted at the foot of the Alps in cen­tral Switz­er­land. 114 squa­re kilo­me­ters
of lake sur­face nest­le in part tight­ly against rug­ged rock faces and ensu­red sin­ce time imme­mo­ri­al that many pla­ces were bet­ter reached by ship or boat than on foot or by car.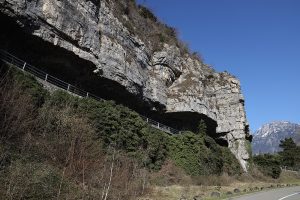 This only chan­ged when the inha­bi­tants of the lovely land­s­cape began not only to climb over their moun­tains, but also to tun­nel under them. The tun­nels nee­ded for this were initi­al­ly dri­ven through the rock by pick­a­xe, but sin­ce the inven­ti­on of dyna­mi­te by Alfred Nobel, they have been blas­ted. Nobel, in kee­ping with this sto­ry, foun­ded a explo­si­ves fac­to­ry in the vil­la­ge of Isle­ten in 1873. The explo­si­ve pro­ducts were used pri­ma­ri­ly to blast the Gott­hard rail­road tun­nel through the moun­tains over­han­ging it.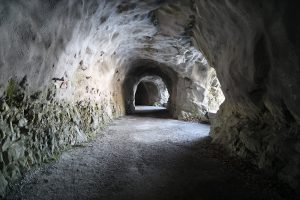 Isle­ten is loca­ted on the shore of Lake Uri, a part of the lar­ge Lake Lucer­ne. Alrea­dy in the second half of the 19th cen­tu­ry, the first tun­nels and gal­le­ries were built here along the lakeshore to reach the small vil­la­ge of Bau­en. Today, pede­stri­ans, cyc­lists and moto­ri­zed traf­fic share the car­ved stone tubes in har­mo­ny. The Weg der Schweiz, a hiking trail crea­ted to cele­bra­te the 700th anni­ver­s­a­ry of the Con­fe­de­ra­tes, also runs part­ly in the­se tunnels.
Hiking trails and flowing traf­fic meet every now and then along the shores of Lake Uri. But even the tun­nels deser­ve a reju­ve­na­ti­on every now and then. Schiltegg, Har­der­band and Chol­rü­ti tun­nels: Twice just under 400 meters and once 800 meters in length were wai­t­ing for tech­no­lo­gi­cal renewal.
New lumin­aires for old tunnels
"The task was not only to renew the ligh­t­ing with new LEDs, but also to replace their con­nec­tions and the con­trol sys­tem, inclu­ding the con­tents of the con­trol cabi­nets, and to put them into ope­ra­ti­on. And that was done in real record time," recalls Jürg Ueh­lin­ger, Sys­tem Engi­neer Ener­gy Phoe­nix Con­ta­ct and pro­ject mana­ger for the con­trol tech­no­lo­gy in this tun­nel reno­va­ti­on. "We were only able to rea­li­ze this with sophisti­ca­ted preli­mi­na­ry work and thanks to our stan­dar­di­zed con­trol systems."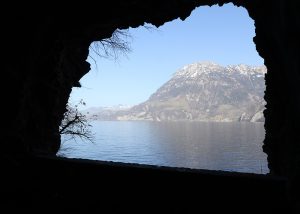 "The sche­du­le was very spor­ty," con­firms Mar­co Neu­haus, head of the exe­cu­ting com­pa­ny Silux AG, in con­ver­sa­ti­on. "We were alrea­dy invol­ved in a preli­mi­na­ry pro­ject on this tun­nel and alrea­dy had con­ta­ct with Phoe­nix Contact's solu­ti­ons then. Howe­ver, our coope­ra­ti­on only beca­me actu­al in mid-2020. In June, we recei­ved the finan­cial release from the can­ton of Uri. Con­struc­tion pro­ject plan­ning and ten­ders then fol­lo­wed very quick­ly. The pro­ject was offi­cial­ly awar­ded in August. From then on, the imple­men­ta­ti­on plan­ning and the spe­ci­fi­ca­ti­ons had to be pre­pa­red and the mate­ri­al orde­red. After all, ever­ything should still be finis­hed in 2020."
Moun­ting with rock over head
Preli­mi­na­ry work such as new pave­ment mar­kings drag­ged into the fall befo­re electri­cal instal­la­ti­ons began in mid-Novem­ber. "Tun­nels are not a com­for­ta­ble place to work during this time. It's not only cold, but also draf­ty. After a while, you can't feel your fin­gers or the wire that needs to be con­nec­ted," engi­neer Neu­haus knows from his own expe­ri­ence. "But for­tu­n­a­te­ly the­re has only been a litt­le rain." Becau­se the traf­fic rou­t­ed through the con­struc­tion site in a sin­gle lane lowers the feel-good fac­tor even more thanks to trans­por­ted spray.
"It's not at all cozy in the tun­nel in win­ter. When you have to wire cans the­re,
you even­tual­ly can't feel your fin­gers anymore."

Mar­co Neu­haus, was acti­ve in the tun­nels on site himself
But the plan­ned electri­cal instal­la­ti­ons went off like clock­work. "We were on site from Decem­ber 1," Jürg Ueh­lin­ger descri­bes. "While we were still dis­mant­ling the old con­trol cabi­nets on the first day, we were alrea­dy able to put the first of the three tun­nels back into ope­ra­ti­on on the second day. And after four days, we were com­ple­te­ly finished."
The final accep­t­ance took place on Decem­ber 7 without any pro­blems. "We used PLCnext con­trol­lers that are matched with a stan­dar­di­zed solu­ti­on spe­ci­fi­cal­ly for tun­nel sys­tems. This makes us extre­me­ly fle­xi­ble and, abo­ve all, fast. We had almost no pro­gramming effort this way. The glo­bal­ly func­tio­n­ing stan­dard, which we had alrea­dy trim­med to Swiss stan­dards and pro­per­ties in other pro­jects, thus only had to be mini­mal­ly adap­ted to the pro­ject-spe­ci­fic requirements."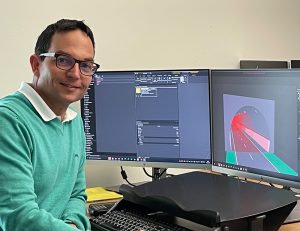 Andre­as Arnold, in the Bau­di­rek­ti­on des Kan­tons Uri respon­si­ble for the tun­nel reno­va­ti­on and thus the actu­al cli­ent, was visi­b­ly impres­sed: "From my side, it went very well. It was a gre­at pro­ject, des­pi­te the tight sche­du­le." And Mar­co Neu­haus adds, "Thanks to the cle­ver PLCnext con­trol­lers, it was even pos­si­ble to chan­ge small details such as an addi­tio­nal switch without requi­ring any pro­gramming effort on our part. This modu­la­ri­ty is exact­ly what we needed."

Silux AG
Phoe­nix Con­ta­ct Tunnelbeleuchtungssysteme
This post is also avail­ab­le in:

Deutsch