In the heart of Amsterdam you can find the Centraal Station, the big traffic junction of the Dutch city. However, almost all types of mobility meet here.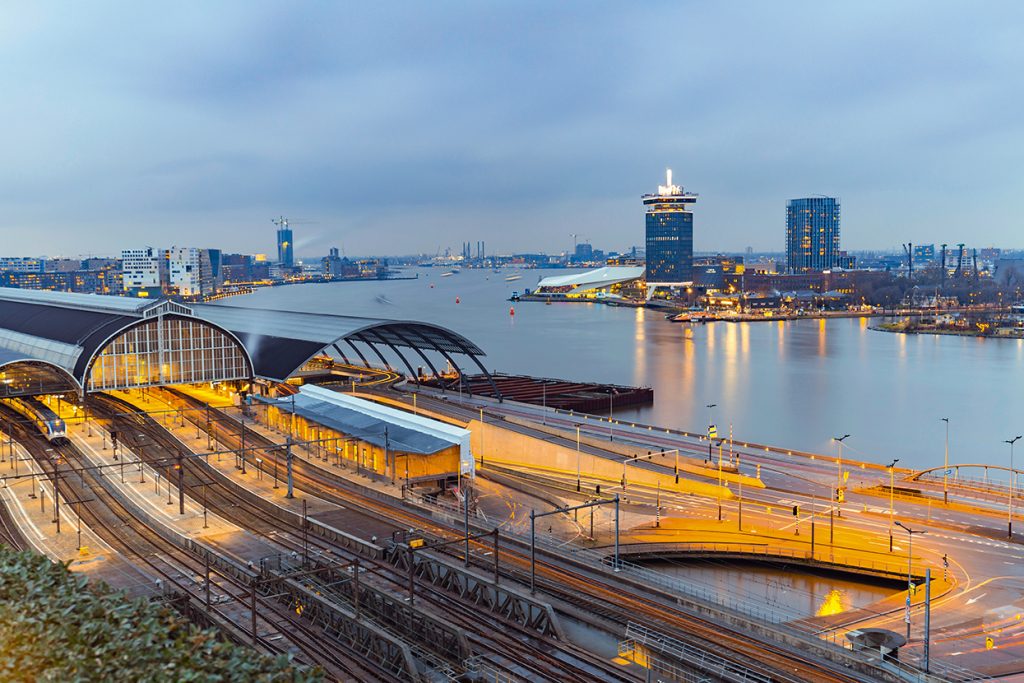 Just two more stations, and then we leave the subway again. Incidentally, at a depth of 21 meters. We have reached the heart of Amsterdam. Three artificial islands and 9,000 wooden piles were needed to create the foundations for the Amsterdam Centraal transport hub. The train station was opened in 1889. The subway passes through here directly below the antique construction.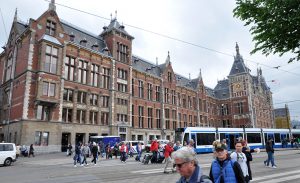 Although from the outside this looks like other old buildings, it is technologically state-of-the-art. Eurostar, ICE International, and Thalys provide the connection to the high-speed network of European intercity railways.
Buses head for their own terminal inside, the IJzijde Bus Station, with a sophisticated passenger and bus stop control system. This bus terminal lies below an enormous 22 meter high glass dome roof with a length of 360 meters and a width of 22 meters, and features a fantastic view of the Amsterdam
Harbor. Incidentally: As of 2022, diesel-powered buses will no longer be permitted in the center of Amsterdam.
213 streetcars move passengers along 16 routes. Most of these pass through the Centraal Station junction. The S5 alone carries more than 37,000 passengers per day.
From here you can also easily walk to Waterplein Oost, where you can access the ferry system from Amsterdam.
And around the Centraal Station there is not only a swarm of two-wheeled vehicles, there are also numerous possibilities to park your fiets in a suitable (or inappropriate) way.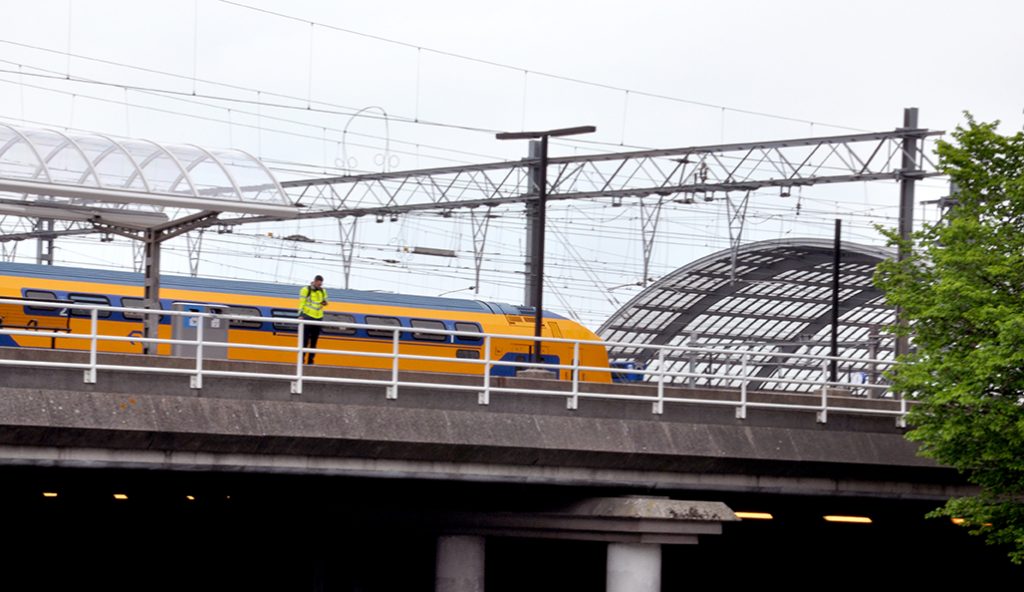 Facts Centraal Station
Built in: 1889
Traffic junction for: long-distance trains, metro, tram, bus, ferries
Number of long-distance train visitors: 160,000 passengers daily
Number of visitors Metro: 90,000 daily
Bus terminal IJzijde: 100 buses per hour, 24 dynamic stops with vehicle recognition and passenger guidance system