24 hours, a metro­po­lis, as many means of trans­por­ta­ti­on as pos­si­ble with refe­rence to solu­ti­ons from Phoe­nix Con­tact – the second part of the jour­ney through the Dutch metro­po­lis. This time it's about indi­vi­du­al mobi­li­ty under­ground.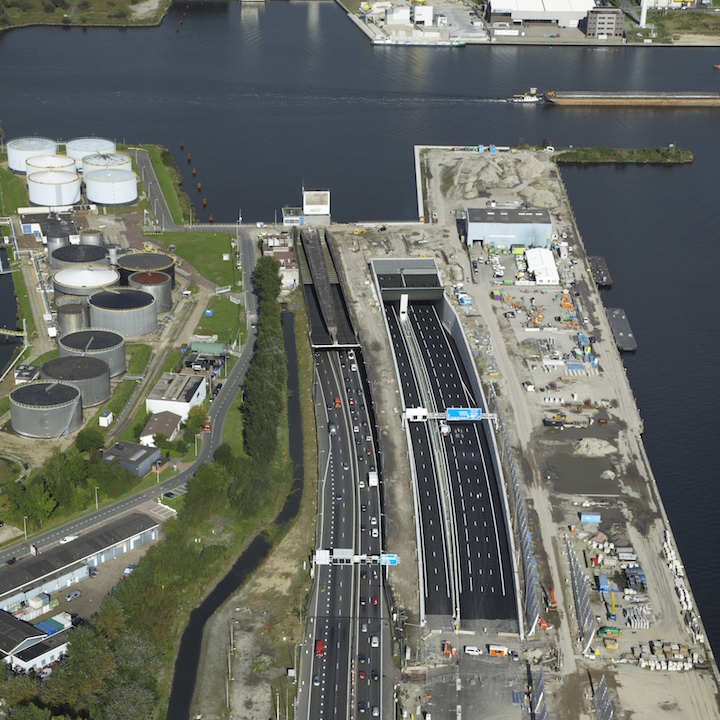 Tun­nel tour
We are hea­ding for the next infra­st­ruc­tu­re pro­ject by car. It takes us to the Ams­ter­dam Har­bor. Bet­ween the docks and high bar­ri­ers we approach a tun­nel. Alt­hough Ams­ter­dam its­elf is alrea­dy below sea level and the san­dy and mud­dy sub­soil is anything but ide­al, the metro­po­lis is tee­ming with under­ground traf­fic rou­tes. No won­der that brid­ges, locks, old buil­dings and ple­nty of water­ways cavort above the grass hub.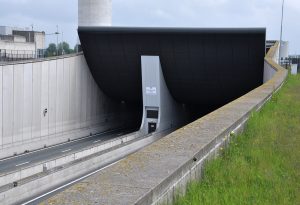 "Like the Schin­kel­brug, the two pipes of the Coen Tun­nel are a part of the orbi­tal free­way sys­tem A10 sur­roun­ding Ams­ter­dam," exp­lains Braam. "The first tube was put into ope­ra­ti­on in 1966, the second in 2013, crossing under the Noord­zee­ka­naal and parts of the har­bour. The Coen­ha­ven is the eponym of the name and is loca­ted right next door. Befo­re the­re was a tun­nel, the cars had to cross the water sur­face with the fer­ry "Hem­pont". The traf­fic volu­me at that time was about 5,800 cars a day. Today, around 200,000 vehi­cles pass through the tun­nel."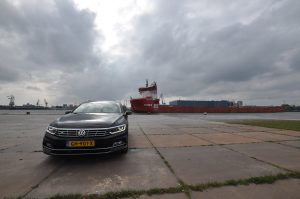 The old and the new tun­nel tubes tog­e­ther offer nine lanes, two of which can be fle­xi­b­ly dri­ven in both direc­tions in order to cope fle­xi­b­ly with increa­sed traf­fic volu­mes.
"The tun­nel ligh­t­ing here has been equip­ped with our con­trol modu­les. The ligh­t­ing in a tun­nel is
divi­ded into dif­fe­rent light zones which can be con­trol­led such that the dri­ver does not dri­ve into darkness, and isn't blin­ded at the exit by the sud­den sun­light."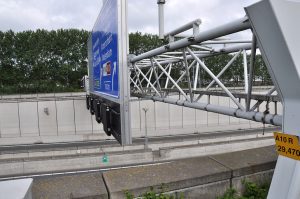 Elec­tro­nic con­trol and com­mu­ni­ca­ti­on are also necessa­ry if the signals on the cross­beams above the car­ri­a­ge­way are to react to the flow of traf­fic. Fur­ther­mo­re, the came­ra units have to trans­mit their data to a traf­fic con­trol room. "We are cur­r­ent­ly deve­lo­ping a solu­ti­on for such app­li­ca­ti­ons tog­e­ther with our Ger­man col­leagues that is easy to install and con­nect. Com­mu­ni­ca­ti­on can then be wire­less, for examp­le with the Radio­li­ne wire­less sys­tem."
Fac­ts: Coen­tun­nel
Year of con­struc­tion: 1st tube 1961 – 1966, 2nd tube 2009 – 2013
Length: 1283 m
Width: 2 tubes, 9 tracks
Traf­fic volu­me: approx. 200,000 vehi­cles per day
Solu­ti­on examp­les
Tun­nel we can. And that world­wi­de, not only in Ams­ter­dam. For one thing, we are experts when it comes to secu­re ener­gy sup­ply in the tube (and not just the­re!). And on the other hand, data traf­fic is also a strength of Phoe­nix Con­tact. From the sen­sor to the con­trol room, from the came­ra to the signal con­trol. Whe­ther wire­less or by wire. Light, power, ven­ti­la­ti­on and air sup­ply as well as moni­to­ring tech­no­lo­gy belong to the com­plex sys­tem of tun­nels.
Over­view Tun­nel-Tech­no­lo­gie Phoe­nix Con­tact
Tun­nel light­ning
Chol­first-Tun­nel Switz­er­land
Lop­per-Tun­nel Switz­er­land
This post is also avail­ab­le in:

Deutsch