Since time immemorial, many paths converge on the historic trading metropolis of Amsterdam. Transport is a central theme in the Dutch capital. Exactly the right place to get closer to the phenomenon of urban mobility. And the possibilities of transporting yourself and your goods from A to B are so varied that we have decided on a small series about Amsterdam. The challenge: one day, as many ways of transport as possible and as many references as possible to the solutions from Phoenix Contact.
A mobile self-experience in a fascinating city …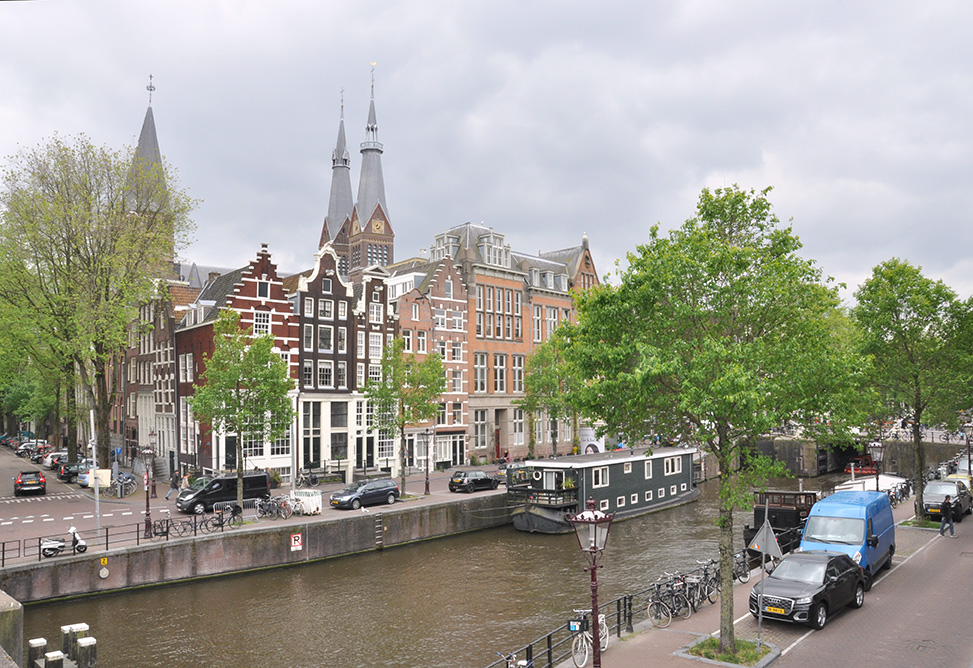 Bridges and canals – World Heritage Site
In the middle ages, Amsterdam was the largest port in the world. From here ships sailed across all oceans, brought goods or weapons – each as required and necessary. The empire of the East India Company extended to Southeast Asia and secured the trading houses in faraway Europe fairytale wealth.
Water still characterises the cityscape of Amsterdam today, although since 1923 the "outer dike" has ensured that the city no longer has direct access to the North Sea. A complicated network of canals (the Grachten), sluices and bridges has ensured for around 400 years that the floating goods traffic nevertheless reaches the heart of the city. In the 16th century, the canals were laid out in a ring around the old core of the city to create new space for the boom town of the time.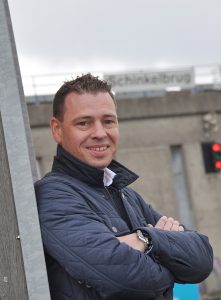 Mischa Braam is the Infrastructure Industry Manager at Phoenix Contact Netherlands. When it comes to bridges, tunnels, and locks, his knowledge is second to none. And he knows Amsterdam like the back of his hand, because the experienced expert has already supervised many projects here. With him I get to points far away from the tourist streams.The first stop on our tour is the Schinkelbrug bridge system, a part of the A10 orbital freeway surrounding Amsterdam.
The Schinkelbrug
On foot we approach the imposing building over the river Schinkel, first enjoying the idyllic view of houseboats and yachts. We stand in front of a closed barrier, because the pedestrian bridge below the large arches of the bridge is secluded and opens the waterway for a sports boat.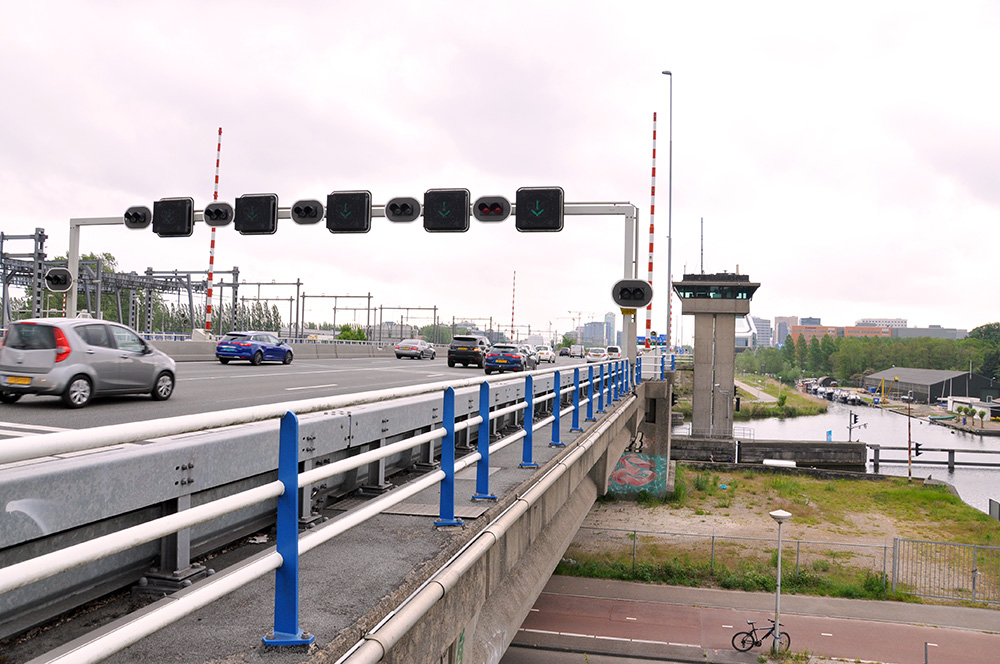 "The system is made up of a total of seven bridges, all of which can be raised and lowered," explains Mischa. "The subway, intercity railroad, freeway, pedestrian paths, and cycle paths all cross over the river." If a large shipor a sailing ship wants to pass through, the bridge elements are raised."
This almost only ever happens at night, when the traffic is lighter. "We are developing the complex signal control system, which starts a long way before the bridge." All products used must be SIL-certified, that is to say they must satisfy the safety directives. Communication with the various signaling devices is carried out via cable.
Facts bridges and grachten
Number of bridges: 1281
Grachten: ~200 (UNESCO World Heritage)
Total length of the canal system: approx. 75 km
Average depth of the grachten: 2.6 m
Average width: 27 m
Facts Schinkelbrug
Year of construction: 1972
Passage width: max 14 m
Total length: 160 m
Elements: 7 bridges for car and railway long-distance traffic, metro and pedestrians
The bridge was built in several stages, first as a pure motorway bridge, later supplemented by elements for rail and metro traffic.
Phoenix Contact is well experienced when it comes to converting signals to and from waterways, and uses a wide range of products to implement safe and efficient control and communication between control stations and signals and control systems. Some examples:
Functional Safe in signal systems
This post is also available in:

Deutsch