Light from the Lüneburg Heath is conquering city centers worldwide. Portrait of an innovative lighting manufacturer with an exciting vertical range of manufacture and bright future prospects.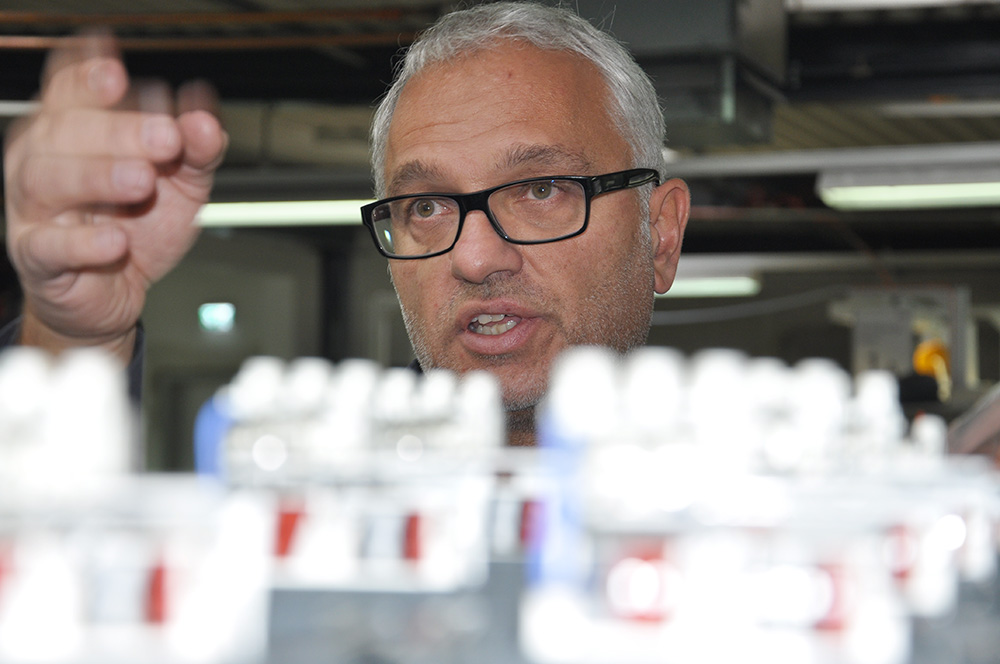 Our vertical range of manufacture is 120 percent", Peter Oetjens has to laugh himself when he sees the amazed looks of his guests as he walks through the production area. The extent of in-house production is impressive, as can be seen at the latest when looking at the aluminum foundry and the lamp housings being produced here.
But the WE-EF Leuchten GmbH from Bispingen in Lower Saxony can also do the fine gait. When it comes to the outdoor lights of this innovative company, only LED technology is used. "LED is not just light," says Peter Oetjens, head of electrical engineering development at WE-EF. "Thanks to their intelligent electronics, LEDs can be used today in a more targeted and versatile way than any conventional light source".
Favorite of architects and lighting designers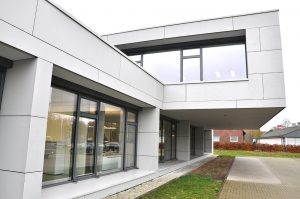 The company WE-EF exists already for 70 years. It was founded from an electrical installation company. Meanwhile the company from Bisping has dedicated itself to the topic of outdoor lighting, whether hanging, on a pole or as a floor lamp. "We export worldwide and, in addition to our local location, we have trading offices in Melbourne, Pittsburgh and Lyon, as well as a production site in Thailand. We have about 500 employees worldwide".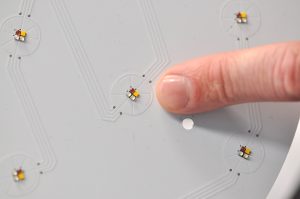 The success of the smart lights with architects, light and specialized planners, in addition, garden and landscape gardeners or experts in the public utilities does not come from coincidence.
Oetjens emphatically describes: "Thanks to the complete control of our production, we not only deliver very good quality and a design that has won many awards. We are constantly making LEDs smarter, squeezing the technology one twist further".
Modular LED lens technology is a key discipline of WE-EF. The individual lamps are "factory sealed", i.e. they cannot be opened by the customer. Initially this did not meet with great enthusiasm, but today there is no alternative. This is the only way to realize the plug and play technology of modern outdoor lighting. "And complaints, which would be due to incorrect installation of the lights, hardly ever occur anymore".
Electronics from mast to lamp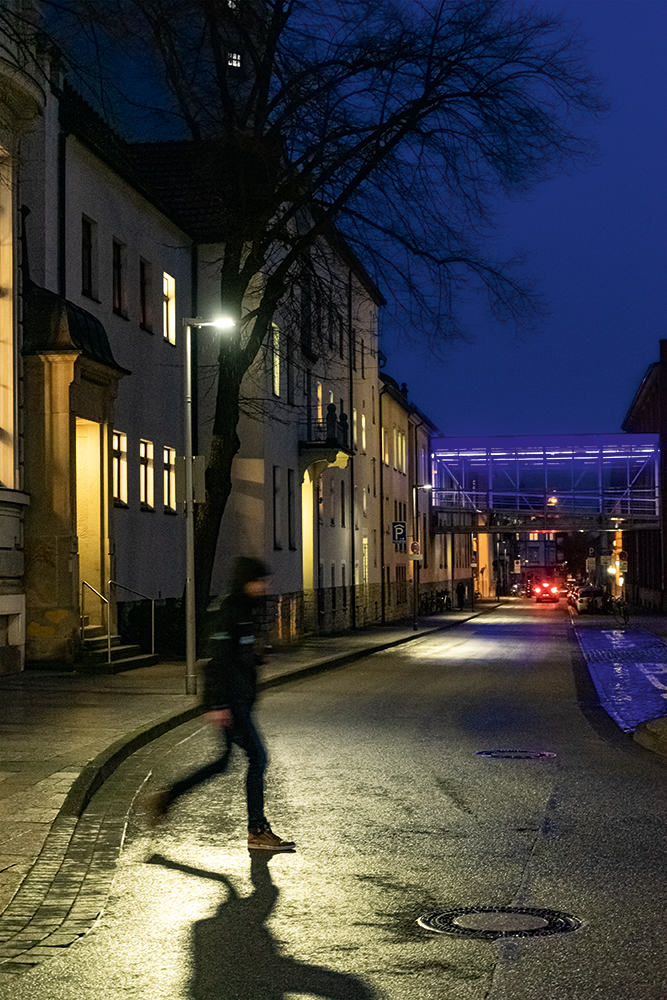 In addition to the ballast, WE-EF also integrates a communication module for data transmission of the integrated sensors in its new street lights. "For a project in Bielefeld we completely redesigned the so-called build-up controller", explains Oetjens. "The electronics should not be mounted on the pole but directly on the lampshade." Since autumn 2019, this combination of LED lighting, ballast, sensor technology and GPS communication module has been providing demand-oriented illumination of the footpath between the municipal theater and the parking garage on Brunnenstraße. From a height of six meters, the sensors register movements on the ground, and the respective lampshades regulate their light intensity. The result is better visibility, reduced energy consumption and lower maintenance costs thanks to data collected in the system.
The designers at WE-EF solved the power cabling of the lampshades with the Quick Installation System QPD from Phoenix Contact. The advantage of the user-friendly principle: Thanks to the proven IDC quick connection QUICKON, installers can connect the cables on site without preparation or special tools. Smart also in handling.
For Peter Oetjens, however, demand-based lighting control is only the beginning of intelligent lighting. "Others can do hardware too. For us, the potential lies above all in the range of functions and service," says the 53-year-old. "My vision: I want all our lights to be intelligent and network-compatible.
Light spots in a smart city
"And we now think far beyond just hardware." The graduate production technician and head of the laboratory for electrical engineering allows a look into the design department. "We have long since entered the field of smart light and connectivity. In the future, all of our luminaires should have network access.
But we are also thinking ahead on the topic of light masts, and see close links here to electromobility, charging e-bikes or as a means of communication, for example equipped with SOS functions. Why shouldn't drones also be able to land here or a voice connection to a medical first aider be possible? Communication between road users and lights is also an interesting approach for us".
Smart Light has perspective
Oetjens is sure that WE-EF must also deal with new added value, no longer just having the hardware under control. But: "We are full of new ideas and products. Smart Light is a fascinating vision that has already started today".