Would you have known? 20 to 25 per­cent of the electri­ci­ty gene­ra­ted world­wi­de is con­su­med by pumps. And 85 per­cent of the life cycle cos­ts of pres­su­re makers are attri­bu­ta­ble to ener­gy in ope­ra­ti­on. Rea­son enough to devo­te inten­si­ve atten­ti­on to the topic of moni­to­ring and main­tai­ning pumps.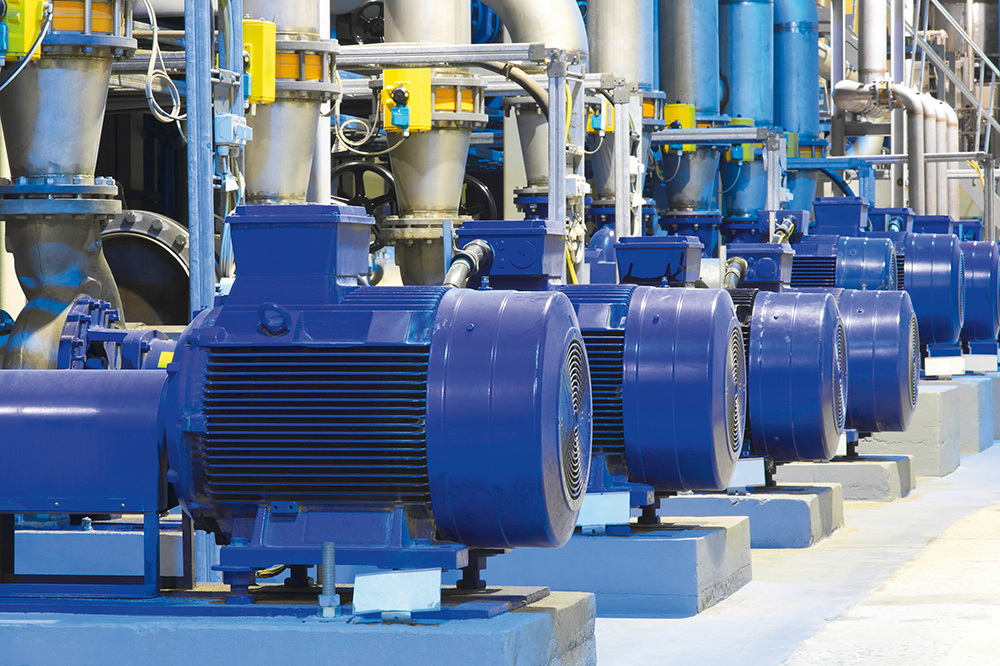 "Almost 80 per­cent of all pumps world­wi­de are cen­tri­fu­gal pumps," exp­lains Tho­mas Geiz. "They can be very small pumps, but also huge units in power plants, hea­vy indus­try, agri­cul­tu­re and ship­ping, in water­works or in locks. And when they fail, com­ple­te func­tio­n­al units or pro­duc­tion lines come to a standstill."
The man knows what he's tal­king about, becau­se Geiz (45) comes from the water indus­try. Befo­re he and his team deve­lo­ped Pump­Mo­ni­tor (that's how it's real­ly spel­led!), he worked in the power plant indus­try, hel­ped build up ener­gy grids and trans­for­mer sta­ti­ons and, as a water­works engi­neer, accom­pa­nied the tech­no­lo­gi­cal leap towards digi­tal data acqui­si­ti­on in maintenance.
The old main­ten­an­ce peop­le could esti­ma­te a pump by ear.

Tho­mas Geiz, Phoe­nix Contact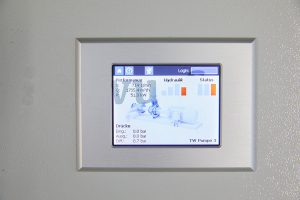 "The old water­men and main­ten­an­ce men ser­viced their pumps by ear. They knew exact­ly what a healt­hy pump sound­ed like. But this genera­ti­on hard­ly exists any­mo­re. That's why we thought about how we could record the con­di­ti­on data of pumps in such a way that, on the one hand, it would be immedia­te­ly visi­ble during rou­ti­ne main­ten­an­ce on site if some­thing was wrong. On the other hand, it was important to us that con­trol rooms far away can direct­ly reco­gni­ze that a pump is not run­ning smooth­ly and can then react."
The­se con­si­de­ra­ti­ons resul­ted in a rea­dy-to-install small con­trol cabi­net that is equip­ped in such a way that it can direct­ly imple­ment the requi­re­ments from prac­ti­ce. The panel on the con­trol cabi­net door immedia­te­ly tells the main­ten­an­ce engi­neer the sta­tus of the con­nec­ted pump, and the con­trol room recei­ves infor­ma­ti­on about the pump's con­di­ti­on and efficiency.
"Of cour­se, an expan­si­on with cloud con­nec­tion is also being con­si­de­red in order to obtain auto­ma­ted recom­men­ded actions for sup­port in the future. But we still have some deve­lo­p­ment ahead of us until an arti­fi­cial intel­li­gence eva­lua­tes the­se plant con­di­ti­ons. As soon as the pump's ope­ra­ting data devia­tes from its ide­al sta­tes, the con­trol room can be aler­ted and the rea­son for the devia­ti­on can be assessed."
In this way, the Pump­Mo­ni­tor can beco­me the digi­tal ear of the old water mas­ter – genera­ti­on chan­ge mas­te­red and effec­ti­ve­ness increased.
Phoe­nix Con­ta­ct Pump­Mo­ni­tor
Kon­takt: thomas.geiz@phoenixcontact.de­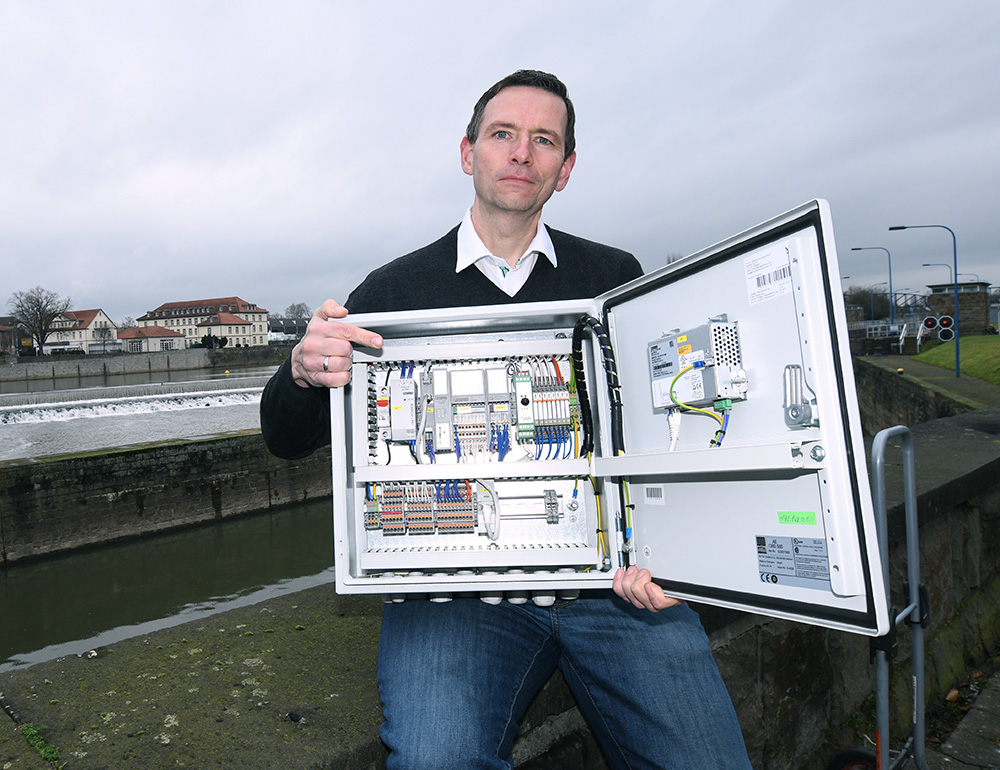 This post is also avail­ab­le in:

Deutsch