The tra­de fair high­light of the year is just around the cor­ner. A glance at just a few fac­ts reveals the momen­tum with which Phoe­nix Con­tact will pre­sent its­elf at the world's lea­ding tra­de fair in the capi­tal of Lower Sax­o­ny from 1 – 5 April 2019.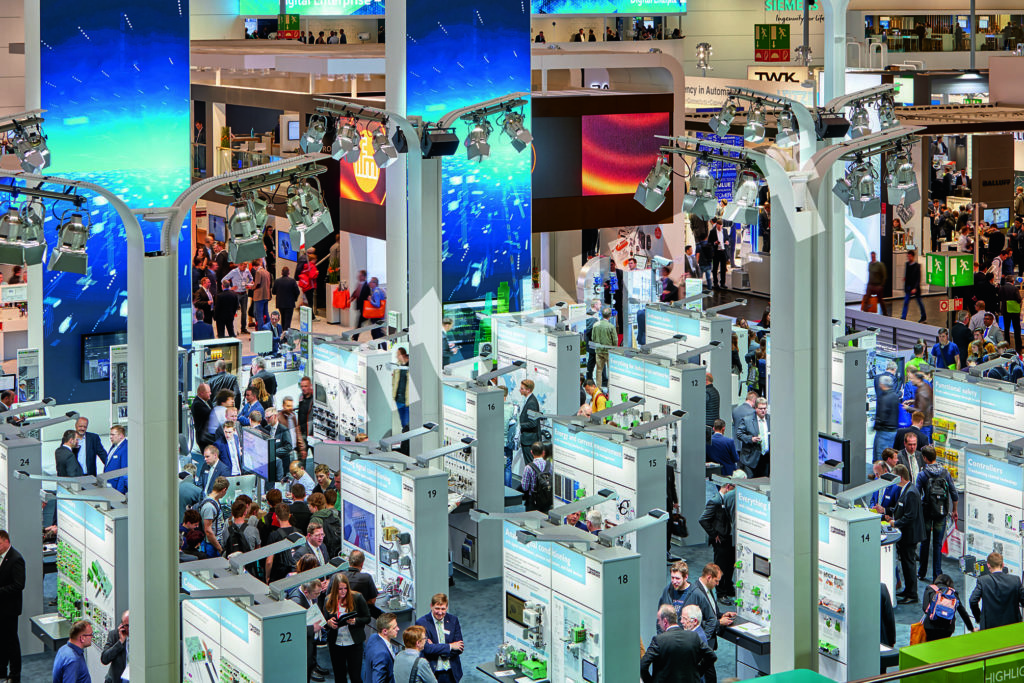 The main Phoe­nix Con­tact booth in Hall 9 alo­ne will have over 2400 squa­re meters of floor space on three levels. And this is only the cen­tral con­tact point – we are pre­sent at a total of 15 points on the exhi­bi­ti­on grounds.
On average, 440 employees are active every day at the tra­de fair and, among other things, look after the well-being of 69 dele­ga­ti­ons from 52 coun­tries who will expe­ri­ence the pro­duc­ts and solu­ti­ons from Phoe­nix Con­tact. The­re will also be 54 "Tech Tours", which Deut­sche Mes­se AG will be sta­ging at our stand. 22 own gui­des ensu­re that visi­tors and guests do not lose sight of the big pic­tu­re.
If you can't be in Hano­ver, you have the chan­ce to expe­ri­ence the latest news on You­Tube via live stream or Twit­ter. And not only in the nati­ve Ger­man lan­guage, but of cour­se also mul­ti­lin­gu­al. Our col­league Paul Hol­zer from the USA will pro­vi­de an inter­na­tio­nal video report.